People Top 5
LAST UPDATE: Tuesday February 10, 2015 01:10PM EST
PEOPLE Top 5 are the most-viewed stories on the site over the past three days, updated every 60 minutes
The Sins of the Father
Father Oliver O'Grady Molested Dozens of Children in California. Why Didn't the Catholic Church Stop Him?
They did not know that the twinkly-eyed man they called Father Ollie was raping their only child from the time she was 5 until junior high, often under their own roof. "Oliver would ask my mother to let him tuck me in, and he'd tickle me and tell me stories," Jyono recalls. "I'd wake up and he'd be on top of me. He'd say, 'I'm not hurting you.' But he was."
She was not alone. By his own admission, O'Grady is a serial pedophile who during 20 years as a California priest abused at least 25 children, the youngest suspected to be a 9-month-old girl (investigators believe the total number of victims may be even higher). Arrested in 1993, O'Grady copped a plea, served seven years in prison and was deported back to Ireland in 2000. Now he's the subject—and unsettling on-camera star—of director Amy Berg's new documentary,
Deliver Us from Evil
, which tells O'Grady's shocking tale and suggests that Cardinal Roger Mahony of Los Angeles and others shielded the predator, shuffling him from parish to parish while covering up his crimes. "The Church leadership was far more concerned about the image of the institution than the people being abused," says Father Tom Doyle, an advocate for the victims. "It is inconceivable that these men could say, 'Well, I never really understood that sex between an adult and a child is harmful.'"
The Church has already paid O'Grady's victims millions of dollars in settlements. That may be only the beginning: There are 550 other claims of molestation against the L.A. archdiocese. On sabbatical in South America, the Cardinal was unavailable to comment. But his spokesman Tod Tamberg calls the film a "hit piece."
What's undeniable—and chilling—in Deliver Us is how casually O'Grady, now 61, owns up to his depravity, recounting crimes as if they were a series of fender benders. In one disturbing scene, filmed near a Dublin playground, he impishly admits he's aroused by nude children. In a videotaped deposition, he explains how he lured an altar boy into his arms: "I might give him a hug," says O'Grady. If the child responded, he says, "that would sort of give me a kind of permission." His remorse is lukewarm at best. As he told the Irish Mirror in July, "I am slowly understanding the pain I have caused."
That anguish haunts victims such as Adam, 25 (he declines to give his last name), who seethes with rage when revisiting the rectory where O'Grady first sodomized him in the early '90s. Going public was cathartic. "I didn't want to hold it in anymore," he says now. "It burned a hole in me."
Only O'Grady knows how many other souls he scarred after arriving in California as a 25-year-old priest in 1971. He proved himself to be a master at insinuating himself into his targets' homes. "As soon as Oliver found out my mother was Irish, he latched on to her," Ann Jyono says, adding that her father, Bob, helped O'Grady write sermons. When the Jyonos let O'Grady drive their daughter to visit a friend who lived two hours away, "I had to perform oral sex on him ... the whole way," she says. Ann didn't tell her parents about the abuse. "Dad used to say, 'If anybody ever hurts you, I'll kill him.' I knew he meant it. I asked a friend what would happen if he did, and she said, 'He'll go to jail forever.' So I could never tell."
The first victim to report O'Grady was Nancy Sloan, now a 41-year-old nurse who was 11 when he initially molested her after they met at a church camp in 1976. "How do you put into words, 'I just lost my virginity to a priest'?" she says. Later, when O'Grady asked her parents if she could stay overnight with him, she told them he had repeatedly molested her. O'Grady confessed; the Sloans agreed not to press charges when their diocese promised to move him to a monastery, where he'd have no contact with children.
Instead, O'Grady continued his abuse. Among his victims: two sons of Roland and Ann Howard in Turlock, Calif. When brothers James and Joh Howard came forward in 1993, O'Grady was finally arrested. After Bob and Maria Jyono offered up retirement savings for bail, their daughter broke her 20 years of silence. "That son of a bitch," she says, "was going to take my mom and dad's money over my dead body."
O'Grady was defrocked and until recently lived quietly in Dublin—on a Church annuity. (Last month, after the documentary was released, he dropped out of sight and may have left Ireland.) Meanwhile his victims cope with his legacy. "I acted out in ways to hurt myself," says Sloan, who is single. "I was in a lot of unhealthy relationships." Jyono, an insurance agent, is also single. "When I'm in a relationship I can get a wonderful hug in the middle of the night, and [then] my boyfriend has a black eye because I hit him thinking it was O'Grady."
Yet she still attends mass. "I'll be damned if I'm going to let Oliver O'Grady steal my Catholicism," she says. "What happened was a rape of the soul, but it's your soul that keeps you going, lights your life. People wonder how I can still have faith. How can I not?"
Contributors:
Champ Clark/Fullerton,
Oliver Jones/Los Angeles,
Ellen Tumposky/London.
When Ann Jyono was a little girl, Father Oliver O'Grady was like family. Her mother was an Irish immigrant, and so was the genial priest. He became a constant presence in Ann's young life. She saw O'Grady every day at the Catholic school attached to St. Anne's Church in Lodi, Calif., on Sundays for mass, and often at home, where her parents had given him his own bedroom. "He was like God himself in our house," recalls Jyono, now 40. "My parents trusted him completely."
Advertisement
Today's Photos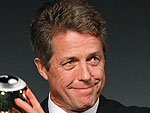 Treat Yourself! 4 Preview Issues
The most buzzed about stars this minute!