People Top 5
LAST UPDATE: Tuesday February 10, 2015 01:10PM EST
PEOPLE Top 5 are the most-viewed stories on the site over the past three days, updated every 60 minutes
With a Job Like That ... Why Aren't You Fat?
No Fair! They Eat for a Living, yet Don't Put on Weight. Pro Foodies Spill Secrets for Staying Slim
On a recent trip to Manhattan's trendy Blue Ribbon brasserie, Melissa Clark downed a lamb chop, beef marrow on toast and half a salmon filet. "By the end of it," she says with a laugh, "I couldn't even walk!" All in the name of research: More gourmet than gourmand, Clark, 38, is a prolific Manhattan food writer whose work regularly appears in
The New York Times
and
Food & Wine
. It's an occupation fraught with hazards. "Chefs are always trying to push food on you," she says. "You have to say, 'Please, only five courses.'" Yet Clark remains a svelte size 2. "I eat just a little bit of the yum and a lot of the healthy stuff," she explains. And she's sure not to overindulge off the clock. "When I'm not out at a restaurant I have fruit and vegetables, salads or smoothies." Add to that three-mile runs or 45-minute yoga sessions three to five times a week, and Clark has actually lost 35 lbs. since she began her career more than a decade ago. In her forthcoming book
The Skinny: How to Fit Into Your Little Black Dress Forever
(due in December), Clark shares other tricks for portion control and "slimming down" fatty meals. One favorite Weapon of Mass Reduction: the doggie bag. "That little chunk of short ribs that you didn't eat," she says, "is amazing later on a big pile of watercress."
The Pastry Chef
"I pretty much have to taste everything I make," says Lei Shisak. "If it's got my name on it, I want to make sure it's good." Just her rotten luck—the poor thing is head pastry chef at Los Angeles's Luna Park restaurant. That means day after dreadful day of breads, bananas foster, crème brûlée, deep-fried apple pies, s'mores and more. You're afraid to calculate her Body Mass Index—until you find out Shisak, 30, is 5′5″ and 125 lbs. Her strategy: Just "nibbling" at her confections, while avoiding carbs and balancing her diet with "small meals," capped by a light, high-protein dinner of fish or meat with a fresh salad. It all adds up—if you can call it that—to 1,500 calories a day.
That doesn't leave much to burn off, but Shisak stays active, indulging a passion for mountain biking when she's done baking. Speaking of which, she has another routine you won't see on
Biggest Loser
." The kitchen is hot, I'm moving all day, constantly lifting heavy objects, rolling dough," Shisak says. "I'm really getting a workout on the job."
The Recipe Creator
Several mornings a week, Nestlé recipe creator Christine Garboski can be found working up a bit of a sweat—in her bathroom. "When I'm blow-drying my hair, I do exercises like squats and lunges," she says. "Otherwise, I'm not going to get my full routine in." Garboski, 37, spends hours tasting dishes like coconut flan and pumpkin risotto and pancakes for company cookbooks, so burning some of those 3,000 daily calories—at every possible opportunity—is key. Garboski also circuit trains, lifts weights, regularly climbs the eight flights of stairs to her office and takes long walks at dawn before her 3-year-old triplets—a workout in themselves—wake. Her diet, meanwhile, "comes down to smart choices." That means skipping lunch, making sure dinner is free from fried foods and refined products—and pacing herself on company time. "When you're testing 10 to 12 ideas, those little samples really do add up," she says. "You just take one bite and move on to the next one."
The Restaurateur
"I must consume 3,500 calories a day—I could eat five times and still be hungry," says David Myers. Running the restaurant Sona in West Hollywood, the 32-year-old chef has to eat on the job, but at a toned 5′9″ and 165 lbs., he doesn't look the part. '"If anything, I could never keep weight on."
So it's agreed: We hate Dave's DNA. But he isn't all about the genes—in fact, Myers transformed his entire lifestyle. When he broke into the business in Chicago 10 years back, "I'd only eat once a day," he says. "Terrible food—pizzas, meatball sandwiches at 4:30 a.m." A six-month stint at a restaurant in France changed all that. "The French always stop for regular meals, so I got on an eating schedule," says Myers. "Every day I had fresh fish and yogurt and drank wine." His regime also included biking, calisthenics and shadow boxing. In the Gallic tradition, Myers shuts his kitchen promptly at 5 p.m. so his employees can share a healthy dinner of fish, veggies and grains. And he has added a distinctly American spin: A passionate surfer, Myers meets Sona staffers for an annual predawn ocean swim, then hits the beach for a gut-busting Navy SEALs workout. "The SEALs' training is so intense, they become brothers for life," says Myers. "We wanted to build the same bond for our restaurant."
Contributors:
Natasha Burton/Los Angeles,
Alison Singh Gee/Los Angeles,
Nancy Matsumoto/New York City.
The Food Writer
Advertisement
Today's Photos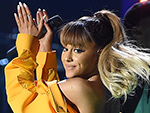 Treat Yourself! 4 Preview Issues
The most buzzed about stars this minute!