People Top 5
LAST UPDATE: Tuesday February 10, 2015 01:10PM EST
PEOPLE Top 5 are the most-viewed stories on the site over the past three days, updated every 60 minutes
Nicole and Keith's Magic Night
After an Emotional Church Wedding, the Pair Toss a Blowout Party for Family and Aussie All-Star Pals (Russell, Naomi, Hugh ...). Says a Guest: 'It Was Glorious'
Nicole Kidman
's June 25 wedding to
Keith Urban
were the candles: more than 1,000 of them, all white and flickering inside the stone walls of Cardinal Cerretti Memorial Chapel near Sydney. "It was like you were walking into a story book—a fairy tale," says an attendee. Then the real magic began: As an organist played the first notes of Wagner's "Bridal Chorus," spotlights illuminated Kidman, ethereal in a long veil and ivory silk-chiffon gown by Nicolas Ghesquière for Balenciaga, and her father, Antony, who escorted his daughter down the aisle while a beaming Urban looked on. "The spotlights lit Nicole up like this angel," says the guest. "Keith just seemed in awe." As for the bride, "while she was walking down with her dad, she looked like she was concentrating really hard. But as soon as she stepped up to where Keith was, she had a huge smile, and it was like it was just the two of them in their own little world."
With its romantic blend of Cinderella-style fantasy, Catholic tradition and Aussie cheer, the wedding of Oscar-winning actress Kidman, 39, and country-music star Urban, 38, drew gasps (Kidman in her dramatic one-shouldered dress), laughs (the pair cut loose at their reception with a rowdy chorus of the song "You Just Like Me 'Cos I'm Good in Bed") and tears all around—and those flowed even before the nuptials had begun. As Kidman wound her way to the church in a vintage Rolls-Royce, she wept so much at the sight of thousands of well-wishers lining the streets of Sydney that she had to have her makeup redone. Then during the nearly hour-long ceremony, at which Kidman's daughter Isabella, 13, served as a bridesmaid and her sister Antonia, 35, acted as matron of honor, "Nicole and Keith both cried—not huge sobs, just quiet tears," says a friend. The intense spell was broken when Antonia lifted the bride's veil and the newlyweds shared their first kiss as husband and wife. "Keith gave her the longest, most passionate kiss," says another guest. "Everything went from being quiet to really loud, like we were suddenly at a soccer game. We were hooting and hollering for at least a minute. The place erupted."
With that—and an official proclamation from longtime Kidman family priest Father Paul Coleman—the Aussie-reared couple culminated their yearlong romance before some 220 guests. Among them: a mix of fellow Down Under stars (Russell Crowe,
Hugh Jackman
,
Naomi Watts
), Nashville insiders and the bride and groom's respective families and friends, including Urban pal Marlon Holden, who served as a groomsman, and Urban's brother Shane, 40, the best man. "It was glorious," says a friend of Urban's. "What was wonderful is that even with all those big names in the room, it still felt very intimate and relaxed."
Then it was time to party. The couple strode back up the aisle to Beethoven's "Ode to Joy" amid a shower of white-rose petals and the peals of church bells before heading for their reception, held in an adjoining tent. At the passion-themed celebration, red roses, red carpet and red carnations strung from crystal chandeliers set the mood, along with performances by Jackman, former Crowded House singer Neil Finn and a set by the 16-piece Sydney All Star Big Band. At one point Watts hit the dance floor with Kidman's son Connor, 11. The highlight of the evening? When the groom serenaded his bride with his hit "Making Memories of Us." "He was absolutely focused on her, and she was crying and everybody was crying," a guest says of the performance, which got a standing ovation. Adds another guest: "When Keith was finished, he made a joke that his bandmates would be happy because he could still play the guitar well with his wedding ring on. Everyone laughed."
The laughs—and tears—rolled on with a series of speeches, including a few wisecracks from Jackman (who joked that while paparazzi focused on the newlyweds, he, Crowe and Watts had gone skinny-dipping with media mogul and fellow guest Rupert Murdoch at Bondi Beach) and touching toasts by the bride's parents as well as Urban's dad, Bob, 64. "Bob gave a toast that was about a minute long, but so heartfelt and so difficult for him because he doesn't normally do that," says an Urban friend. "He is so proud of his son. It was a tender moment." Says a friend of Kidman's: "It was very much a family wedding. It was full of family love."
And a celebration of a new beginning in both Kidman and Urban's lives. During his wedding toast, Urban "acknowledged the dramatic change Nicole had already made in his life," says a guest. "He said something like, 'You make me feel like I'm becoming the man I was always meant to be.'" Friends say that Kidman, too, feels more at peace than ever since meeting Urban at a gala for noted Australians in January 2005. The actress, who has talked publicly about her pain following the end of her 10-year marriage to
Tom Cruise
in 2001, "has thought long and hard about committing herself again," says a source close to her. "Nicole hasn't married Keith on a whim—this is true love." (Father Coleman told the press that Kidman did not need to obtain an annulment to remarry because in the eyes of the Catholic Church her marriage to Cruise, a Scientologist, was not recognized.) Adds another friend: "The wedding meant so much to everybody who helped carry her through such incredible sadness, friends like Naomi especially, and it was so sweet to see her so happy and so ready for the next chapter of her life." And her kids with Cruise seem to have welcomed their new stepdad. "Connor and Bella came over to Keith during the reception several times when Nicole wasn't even there—just to chat," says a guest. "During his speech, Keith said how happy he was that they were there. He pointed to them and there was a round of applause."
The celebration continued until midnight, with guests taking home silver Tiffany desk clocks engraved with "A Moment in Time, June 25, 2006 Nicole & Keith." The next morning, matron of honor Antonia declared her sister's wedding "a really fantastic, beautiful day," while the couple, who spent the night at the Park Hyatt Sydney, departed for their honeymoon in French Polynesia that afternoon. After the romantic R&R, the busy newlyweds—he has several summer concert dates and is working on a new album; she just wrapped a comic drama with director Noah Baumbach—may slow down a bit. They are likely to settle in Urban's adopted hometown of Nashville, where they are low-key fixtures at the local Starbucks, and to make occasional visits to Sydney, where Kidman owns several properties. But for these two, especially now, home is simply wherever the other is. "I think everybody at the wedding had the feeling that you were witnessing two kindred spirits," says a guest, "who had finally found each other."
See more photos of the newlyweds by going to www.people.com/nicandkeith
Contributors:
Elizabeth Leonard/L.A.,
Brenda Rodriguez/Sydney,
Marianne Bilkey/Sydney,
Jenna Good/Sydney,
Kate Halfpenny/Sydney,
Erin Miller/Sydney,
Jane Nicholls/Sydney,
Louise Talbot/Sydney,
Natalie Trombetta/Sydney,
Pete Norman/London,
Courtney Rubin/London,
Beverly.
Advertisement
Today's Photos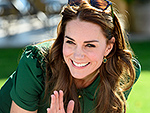 Treat Yourself! 4 Preview Issues
The most buzzed about stars this minute!