People Top 5
LAST UPDATE: Tuesday February 10, 2015 01:10PM EST
PEOPLE Top 5 are the most-viewed stories on the site over the past three days, updated every 60 minutes
Movies with Buzz
Jerry's a Bee, Tom's a Senator, and Jodie's Furious! Get Ready for Hollywood's Star-Studded New Season
Bee Movie
OPENS Nov. 2
STARRING The voices of Jerry Seinfeld, Renée Zellweger, Chris Rock
Since his eponymous sitcom went off the air in 1998, Seinfeld has spent most of his time away from Hollywood, living in Manhattan and traveling around the country doing stand-up comedy. For the past four years he has also been cowriting and producing this computer-animated film about a bee named Barry (Seinfeld) who dreams of life beyond the hive and befriends a florist (Zellweger). What's the secret to playing a bee? "I don't get into character, I just go and do my lines," says Seinfeld, laughing. He can't wait to watch the film with his three kids (daughter Sascha, 6, and sons Julian, 4, and Shepherd, 2). "It's going to be very funny to see the look on their faces," he says. "Maybe they will think I'm really a bee."
Lions for Lambs
OPENS Nov. 9
STARRING
Tom Cruise
, Meryl Streep, Robert Redford
Cruise plays an ambitious Republican senator in this drama, a tapestry of tales set in Washington, D.C., California and Afghanistan. Redford (who also directs) is a liberal college professor; Streep's a TV journalist who sits down with Cruise.
STAR POWER
Rendition
OPENS Oct. 19
STARRING
Reese Witherspoon
,
Jake Gyllenhaal
, Meryl Streep
Witherspoon stars as a pregnant woman searching for her Egyptian husband, who is being secretly held and interrogated by the U.S. government, including a CIA analyst played by Gyllenhaal. Some moviegoers will be watching for signs of chemistry between the two stars, who have been recently romantically linked, but director Gavin Hood says don't hold your breath. "They did not film a single scene together," says Hood. "They were never filming on the same continent." Indeed, Witherspoon shot in L.A., Gyllenhaal in Morocco. "But if people notice the movie because of it," says the director, "that's great."
American Gangster
OPENS Nov. 2
STARRING
Denzel Washington
, Russell Crowe, Chiwetel Ejiofor, Cuba Gooding Jr.
When they first clashed onscreen, in 1995's Virtuosity, Washington played a cop who pursued serial killer Crowe. In American Gangster they've swapped sides of the law. Washington takes on the role of Frank Lucas, a real-life criminal who revitalized and ran Harlem's drug trade in the '70s; Crowe portrays the incorruptible cop trying to bring him down. While eager to reteam, the actors certainly weren't trading zingers and practical jokes in between takes. "It was intense. There wasn't any humor," says producer Brian Grazer. "They like and respect each other, but these guys were committed. Their scenes played with such intensity, that carried over off-camera."
We Own the Night
OPENS Oct. 12
STARRING Joaquin Phoenix, Mark Wahlberg, Robert Duvall
When he shot The Yards a decade ago, director James Gray fought to cast Phoenix and Wahlberg, then both largely unknown: "There were arguments: 'Who cares about them?'" recalls Gray. No such problems this time. Phoenix, who plays a nightclub manager torn between Russian gangsters and his cop family (including brother Wahlberg), "is pretty ferocious" during filming, says Gray. "You have to call him by his character's name." Well, not Wahlberg: "He calls him Joaq-xy."
PRACTICAL JOKERS
The Heartbreak Kid
OPENS Oct. 5
STARRING Ben Stiller, Michelle Monaghan, Malin Akerman
It's no more Mr. Nice Guy for Ben Stiller. Realizing during his honeymoon that the dream girl he impulsively wed (Akerman) has turned into a nightmare, he meets—and begins pursuing—a woman he believes is his true Ms. Right (Monaghan). "What he's doing is clearly wrong," says codirector Bobby Farrelly. "But Ben is such a likable guy that you root for him nonetheless." The movie, a remake of the 1972 comedy classic, brings Stiller together with Farrelly brothers Bobby and Peter for the first time since 1998's racy There's Something About Mary. "It feels like we're back in our wheelhouse, making a big, raucous R-rated comedy with Ben," says Bobby. "It really frees you up to keep going for it."
Fred Claus
OPENS Nov. 9
STARRING Vince Vaughn, Paul Giamatti, Kevin Spacey, Rachel Weisz
Vaughn is a repo man stuck at the North Pole as he repays a debt to his brother (Giamatti), better known as Santa. For Giamatti, playing old Saint Nick was anything but jolly. "It was hot and painful wearing the fat suit and having the wig and beard applied every day," says director David Dobkin. "But he worked through all that, and he's outrageously good."
DREAMING OF OSCAR
Gone Baby Gone
OPENS Oct. 19
STARRING Casey Affleck, Michelle Monaghan, Morgan Freeman, Ed Harris
Ben Affleck
knew that by making the leap from actor to director, he was potentially setting himself up for disaster: "You know, that Adam Sandler thing: 'They're all gonna laugh at you!'" But Affleck pushed ahead with his directorial debut, based on Mystic River author Dennis Lehane's novel (Affleck cowrote the script) about two private investigators (Affleck's brother Casey and Monaghan) searching for a 4-year-old girl abducted from the hardscrabble streets of Boston. Now a giddy Affleck can't wait to call the shots again. "This is proving really exciting and rewarding," he says. "I'm really happy."
Michael Clayton
OPENS Oct. 5
STARRING
George Clooney
, Tom Wilkinson
Tony Gilroy spent two years wooing Clooney to play a "fixer" who must keep an unstable fellow lawyer (Wilkinson) from wrecking their firm's big case. One early hurdle: "He didn't want to work with a first-time director," says Gilroy, who arranged the schedule so Clooney didn't shoot until week 3. "By then," Gilroy jokes, "I was incredibly proficient."
ARMED AND DANGEROUS
The Kingdom
OPENS Sept. 28
STARRING Jamie Foxx,
Jennifer Garner
, Chris Cooper
This hot-button thriller, about an FBI team (including Foxx, Garner and Cooper) that travels to Saudi Arabia and investigates the terrorist bombing of a U.S. facility, left everyone feeling the heat. With on-set temperatures in Arizona and the United Arab Emirates approaching 130 degrees, "there were many trips to various hospitals," says director Peter Berg. "Jennifer went down twice, as did many crew members. We became masters in the art of avoiding heatstroke." Any tips? "Electrolyte pills. They're like massive bursts of Gatorade."
The Brave One
OPENS Sept. 14
STARRING Jodie Foster, Terrence Howard
Forget gaining weight or logging long hours in the makeup chair. All Foster needed to completely vanish into her character—a radio host who transforms into a vigilante after she barely survives a brutal attack that kills her fiancé—was a new shag do. While shooting on the streets of New York City, fans mobbed Howard (who plays a detective), but "Jodie would be waiting there in her dungarees and black tank top," says director Neil Jordan, "and nobody knew it was her."
Advertisement
Today's Photos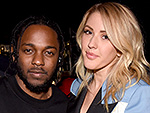 Treat Yourself! 4 Preview Issues
The most buzzed about stars this minute!