People Top 5
LAST UPDATE: Tuesday February 10, 2015 01:10PM EST
PEOPLE Top 5 are the most-viewed stories on the site over the past three days, updated every 60 minutes
Toxic Greens
An Outbreak of the Deadly Bacteria E. Coli, Traced to Fresh Spinach, Sickens Dozens and Kills One—and Maybe More
Young Kyle's death, apparently the result of eating spinach tainted with E. coli, may be linked to a national outbreak of the killer bacteria. As of Sept. 26, 183 people in 26 states from Maine to California have been infected; dozens were hospitalized with cramping, diarrhea and in some cases kidney failure. So far, only one death has been officially tied to the outbreak, but two others—including Kyle's—are under review. Investigators from the Food and Drug Administration traced the E. coli to bags of fresh spinach grown in three California counties, and the threat of more infections or deaths seems to be waning (see box). But the contamination of such a common and supposedly healthy food raised concerns about how it could have happened. "The practices in place now have not completely prevented outbreaks, so clearly improvements are needed," says Dr. Patricia Griffin, chief of the Centers for Disease Control's Enteric Diseases Epidemiology Branch. "But Americans need to be aware we've had problems with contamination of raw vegetables."
The Escherichia coli bacteria typically lives in the lower intestines of cows, and some of its hundreds of strains are harmful to humans (the CDC says around 60 people a year die from E. coli infections, mostly after eating tainted ground beef). Spinach crops could have been contaminated by fertilizer or irrigation water, or even by workers with the bacteria on their hands. Investigators first became aware of the outbreak Sept. 8, after Jeff Davis, chief medical officer of the Wisconsin Division of Public Health, learned of several clusters of E. coli victims, some as many as 130 miles apart. Then a blood bank reported it was sending blood to three hospitals for patients with the same strain of E. coli, 0157:H7. "It was clear we had a widespread outbreak," says Davis. "I called the CDC."
One of the victims was Marion Graff, 77, a vibrant grandmother who on Sept. 3 checked into Holy Family Memorial Medical Center in Manitowoc, Wis., with serious stomach pain. "She went downhill very quickly," says her son Russell Graff, 51, who was shocked to learn the disease that killed his mother on Sept. 7 was E. coli poisoning. Around the same time, in Hagerstown, Md., June Dunning, 86, a big spinach eater, entered a hospital with severe diarrhea. Her condition quickly worsened and "she was hooked up to more bags than I could count," says her daughter Corinne Swartz, 55, through tears. "This to a woman who had never even been in the hospital except to give birth." Dunning died on Sept. 13.
So far only Graff's death has been officially linked to the outbreak, which led distributors to recall at least $50 million worth of spinach. Yet at press time the cause of the outbreak isn't known, and watchdog groups are calling on the government to do more to reduce the bacteria in farm animal waste. Such measures, though, won't be consolation to the family of Kyle Allgood, the boy who loved trains and buses and singing church songs louder than anyone else. His parents "believe God had a reason for calling him away," says his uncle. "Still, it leaves a monumental hole in our hearts."
Contributors:
Macon Morehouse/Washington,
D.C.,
Barbara Sandler/Chicago,
Melody Simmons/Hagerstown,
Cathy Free/Salt Lake City.
Most kids would rather eat marbles than spinach, and 2-year-old Kyle Allgood was no exception. So on Sept. 12 his mother, Robyn, mixed some baby spinach with juice and berries and handed him a smoothie, which he happily guzzled. Three days later Kyle—normally so active his folks called him "the little stuntman"—started having cramps at his home in Chubbuck, Idaho. Five days after that he grew so weak he had to be helicoptered to the Primary Children's Medical Center in Salt Lake City. "His father told him, 'Be strong,' and Kyle said, 'Okay, Dad,' "recalls his uncle Clif Oram. "Almost immediately he got calm and his system started to shut down. Then he just slipped away."
Advertisement
Today's Photos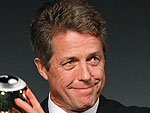 Treat Yourself! 4 Preview Issues
The most buzzed about stars this minute!