People Top 5
LAST UPDATE: Tuesday February 10, 2015 01:10PM EST
PEOPLE Top 5 are the most-viewed stories on the site over the past three days, updated every 60 minutes
Picks and Pans: Books
Zach Braff's Book Pick
REVIEWED BY JUDITH NEWMAN
CRITIC'S CHOICE
MEMOIR
The great thing about writing a cancer memoir in graphic form? Not only can you talk about your cancer, but your cancer can talk back. In this smart, funny chronicle, Marchetto's cancer cells, drawn like delinquent happy faces, stick out their tongues and flip her the bird.
In 2004, Marchetto, 43, is a sharp-witted cartoonist who gives more thought to hair and shoes than to her health insurance, which she's let lapse. Newly engaged, she is stunned to learn that a pearl-sized breast lump is malignant. Full of wisdom and anger, her story reveals how, through a lumpectomy, chemo and radiation, she learns what's really important: friends, family, her adorable husband. Or, as she asks in one panel, "... [W]hat does 29 Needles + 18 pounds + 15 radiation technicians + 11 Medical assistants + 9 Nurses + 8 Doctors + $192,720.04 + 2 Rabbis + 1 Priest =?" Answer: "... An Experience That Has Changed Me Forever."




MORE SURVIVORS SPEAK
by Patti Balwanz, Kim Carlos, Jennifer Johnson and Jana Peters
REVIEWED BY SUE CORBETT
MEMOIR
Don't let the jaunty title fool you: This collective memoir by Midwestern ladies who lunch once a month at Nordstrom in Overland Park, Kans., is anything but frothy. Ranging in age from mid-20s to early 30s, Patti, Kim, Jen and Jana begin meeting in a corner booth to commiserate and share intelligence when each is diagnosed with breast cancer. Their personal stories are wrenching: Jana goes forward with her wedding despite losing her hair and fingernails during treatment. Jen finishes her chemotherapy and gives birth the following day—she was five months pregnant when diagnosed. The youngest member does not survive, and the others must bury their friend at age 29. All four find solace in religion, and it seems churlish to wish that their appeals could have been more ecumenical than Bible-thumping. For those who can get past that, this is a rare book that has the saddest of endings and yet still manages to be—yes—life-affirming.




by James E. McGreevey
REVIEWED BY PATRICK ROGERS
MEMOIR
There's a lot not to like about McGreevey, the governor of New Jersey who cheated on his wife with a man and ran an administration dogged by allegations of corruption until his famous "I am a gay American" speech of August 2004 ended his career. Timidity, though, isn't one of the man's faults: In
The Confession
he serves up the details of his fall with the verve of a ward boss in a smoke-filled room. Smitten with a handsome aide he meets on a trip to Israel three weeks after his wedding, McGreevey describes plunging into "boastful, passionate, whispering, masculine" love that veers into a case of
Fatal Attraction
set at the statehouse. With a wife and baby asleep upstairs—and the press sniffing at the door—the gov parries extortionate demands (he claims) from his ambitious lover (who insists he was sexually harassed), while clinging to the myth of his heterosexuality. One can only hope for a compelling companion title:
My Side of the Story
, by his former wife, Dina.




by Lee Smith
REVIEWED BY REBECCA JOHNS
NOVEL
Lee Smith's first novel since her 2003 bestseller
The Last Girls
tells the story of Molly Petree, orphaned in the Civil War and growing up amid the horrors of Reconstruction in Agate Hill, N.C. Molly's life is itself a reconstruction, told in quaintly written fragments of letters, court records and snippets of poetry and journals: "... I mean to write in secrecy and stealth the truth as I see it. I know I am a spitfire and a burden." The epistolary form has awkward moments, and one record of events often conveniently picks up where the last one left off. But fans of Smith's earlier memorable heroines will find a familiar face in Molly, an independent and impetuous woman whose loves lead her into Dickensian tragedy.




By Ron Galella
Jackie O.'s shadow Ron Galella haunted N.Y.C.'s Studio 54 and other chic venues in the late '70s and '80s. His new photo book captures the era's celeb moments and party-hard esprit.
The star of
The Last Kiss
is loving
The Amazing Adventures of Kavalier & Clay
, a superhero saga for which novelist Michael Chabon won a Pulitzer. "I started it coming back from [the film's premiere in Toronto]," says Braff. "It was amazing!"
by Marisa Acocella Marchetto
Advertisement
Today's Photos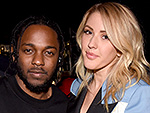 Treat Yourself! 4 Preview Issues
The most buzzed about stars this minute!