People Top 5
LAST UPDATE: Tuesday February 10, 2015 01:10PM EST
PEOPLE Top 5 are the most-viewed stories on the site over the past three days, updated every 60 minutes
Elizabeth Edwards: No Time to Waste
Battling Cancer with Two Children to Homeschool, An Old Wedding Dress to Fit into And—Oh Yeah—a Presidential Campaign to Help Wage, the Candidate's Wife Says, 'My Job Is to Stay Alive' The Bad Moments Happen. Sometimes It Just Washes Over You.... the Not-Knowing Is Really Hard


Since learning in March that her breast cancer, first diagnosed three years ago, has returned and is now incurable, Edwards, 57, the wife of presidential candidate John Edwards, 53, says she has been too busy to add to that letter addressed to her children, Cate, 25, a Harvard law student, Emma Claire, 9, and Jack, 7. And too hopeful. "I tell [my] doctors all the time, my job is to stay alive until you find an answer," she says, "and your job is to find an answer quickly."

Quickly. It's how Edwards lives these days. On top of campaigning on behalf of her husband (11 town hall meetings over the Memorial Day weekend alone), she remains an intensely hands-on mom for the couple's youngest children, Jack and Emma Claire, overseeing their last days of school, sleepovers, practices and games of the four sports teams the kids play on. A former substitute teacher (as well as an attorney), Edwards is preparing to homeschool the children next year, with plans to keep them with their parents on the campaign trail whenever possible, and scouting for a tutor to help. If she feels any fatigue nowadays, she says, it's "more from these two than from the cancer."

So far, Edwards says she has felt no side effects from the chemotherapy she started two months ago. She takes a "little tiny pill" every day (her staff asked that the drug not be named from fear that other patients will request "Elizabeth Edwards's treatment" in lieu of what their doctors recommend) and once every four weeks gets a bone-building drug by IV that takes just 15 minutes to administer. "One of the things we think is, 'No pain, no gain,' but it turns out you don't have to have terrible side effects to have good results," she says, contrasting her chemo today with her first rounds of treatment in 2004 that caused hair loss, constant pain and debilitating exhaustion. Sometimes, she admits, she gets so busy with errands and the kids that it's midday before she remembers her morning pill.

Numbness in her hands, left over from her original breast cancer treatment, is her only complaint—but you'd never know. When insomnia strikes late into the night, she clicks away at her computer (she's written a new chapter for the paperback version of her memoir, Saving Graces, to be released in August) and happily inscribes, in elegant cursive, the dozens of books that admirers press upon her at campaign events. As for the herbal and holistic remedies supporters press into her hands, those go to her doctor. "I tell her to look at these with an open mind," she says, adding that, while she hasn't yet started any alternative treatments, she is eager to try anything that doesn't interfere with the drugs she's taking.

As smoothly as things seem to be going, however, Edwards will know little about how her treatment is actually working until a bone scan is conducted in July. Asked about depression, she pauses and squints into the morning sun. "You know what? I would be lying to you if I didn't tell you that there were times I feel overwhelmed. I'm taking these medications and I'm very hopeful, but I don't have any idea yet whether they're working," she says. "The bad moments happen. Sometimes it just washes over you.... The not-knowing is really hard."

And on her family as well. One day recently, Jack asked who would be grandma to his own kids. "That was a really hard conversation for me," says Edwards, adding that her husband jumped in to deflect their son's question. "If this doesn't work out, there's some chance I don't ever see his children." But she is determined to keep the inevitable dark thoughts from ruining whatever time she has left. On the playground, she runs laughing after her children and hops onto a balance beam with Emma Claire before catching herself and gingerly stepping off. "I'm not supposed to break anything," she remembers. "I was never much of one to pace myself, but I am trying."

Sort of. With all the uncertainty, Edwards is also scrambling to organize years' worth of baby clothes and old toys. "I feel an urgency," she says. Cate's childhood collection of Pound Puppies and Rainbow Brite dolls is now neatly boxed. "Part of this going-through-boxes thing is because I don't know how long I have, and I don't want to leave all these things a mess," says Edwards. "I figure John will just throw them out."

Another project she's making great headway on: She has lost "a lot" of weight—exactly how much, she won't say—with old-fashioned calorie counting. Not just a matter of appearance, she is shedding pounds for the sake of her health. "I don't want people to think I'm unhealthy—'Oh, look, she's wasting away'—it's not that," she says. It's also that she has an important date coming up, her 30th wedding anniversary on July 30—and a goal to go with it. "My wedding dress, which I don't even like much but is in my closet—my aim is to get back in it," she says. It's just one way she's making good on her message to others who ask for her advice: "Don't stop living. Live until you die."


There is a letter Elizabeth Edwards has been writing, on and off, ever since she saw Terms of Endearment, the 1983 movie in which a dying mother leaves behind advice for her children. Edwards's version, although titled "dying letter" on her computer, is actually more a guide to living for the three children she is preparing to someday leave behind. "It's more than 'How do you get the core out of a head of lettuce?'" Edwards says while taking a break during a campaign stop in Iowa. "It's 'How you choose who you marry and what to expect from that, how you choose a church.'" Looking across a playground at her two youngest monkeying on the jungle gym, she chuckles: "It's got all that butting-my-nose-into-their-lives-long-after-I'm-gone stuff."
Advertisement
Today's Photos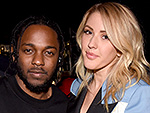 Treat Yourself! 4 Preview Issues
The most buzzed about stars this minute!