People Top 5
LAST UPDATE: Tuesday February 10, 2015 01:10PM EST
PEOPLE Top 5 are the most-viewed stories on the site over the past three days, updated every 60 minutes
BABY JOY
Tori Spelling
gives birth to little Liam as she and her mom, Candy, try to make peace
What's that they say about best-laid plans?
Tori Spelling
, 33, went into labor the night of March 12—more than two weeks before her expected delivery date—and was rushed to an L.A. hospital. The next afternoon she and husband Dean McDermott welcomed 6-lb., 6-oz. Liam Aaron McDermott, their rep confirms to Scoop. Still, motherhood could hardly have come soon enough for Spelling, who recently gushed, "I am ready, ready, ready to meet my little man! ... I want to be a loving mom, a mom that listens." Pal Jennie Garth predicts that won't be a problem. "She's going to be sweet and attentive," says the fellow
Beverly Hills, 90210
er. And already the little bundle of joy—whose middle name is a tribute to the actress's late father, Aaron—seems to be having a profound impact on the extended Spelling clan. As the birth approached, Tori and her long-estranged mother, Candy, began peace talks, says the star's brother Randy, 28. "My mom is having a grandchild, and it puts things into perspective," he tells PEOPLE. Candy, 61, confirmed just hours before labor began that the two "have been in touch with each other and are in the process of working things out."
Those "things"—including money squabbles and the none-too-kind depiction of the mother character on Tori's semiautobiographical VH1 sitcom
So NoTORIous
—came to a head following the death of the TV-icon patriarch last June. Their growing resentment was obvious at August's Emmy Awards, where they sat on opposite sides of the auditorium during a tribute to Aaron and, more recently, when Candy was noticeably absent from Tori's February baby shower in West Hollywood. But now "they're communicating, and it makes them both happy," says Randy (who remains estranged from his sister despite "reaching out" himself). "It's definitely a mutual thing." In fact, Candy was even at the hospital for the big event. "Words can't describe the joy and elation I feel," she tells PEOPLE. "I'm looking forward to doting on my new grandson and all the fun that comes with it."
LINDSAY TAKES MANHATTAN
Lindsay Lohan
may have changed her look last week, but not her nightlife-loving ways. While in New York City March 9, Lohan hit Stereo with mom Dina in tow. ("It saddens me that the press says I'm a crazy party mom," Dina tells Scoop. "I have sole custody of four amazing children.") Later that night Lindsay rendezvoused with actor
Jude Law
at the Box lounge. And three nights later, a photographer claimed the actress hit him with her car. (A video of the incident is inconclusive. A rep for Lohan—who is sticking to bottled water and Red Bull these days—had no comment.) To cap things off, Lindsay's estranged dad, Michael, was released from a New York prison March 13, after serving nearly 21 months for charges including assaulting another family member. Says the source: "It was insane all week here."
People.com POLL
24,583 VOTES
Dye-hard Lindsay went through three hair colors in just one week. Which is best?
MARCH 5
MARCH 6
MARCH 7
BLONDE 9%
REDHEAD 64%
BRUNETTE 27%
Antonella Breaks Her Silence
A picture may be worth 1,000 words, but how many votes will it get you? After Antonella Barba, 20, was voted off March 8, she finally opened up about the risqué pictures of her which hit the Internet three weeks ago. The shots (intended as a gift for her boyfriend) "were not for the public eye," she said. "It's true that my name is more well-known because of the scandal, but I'm not known for the [right] things. I wanted to make a name for myself by singing."
SANJAYA BACKLASH
Sanjaya Malakar made it into the Top 12, but it's done nothing to silence his critics. The most vocal?
Simon Cowell
, of course. "Will someone like Sanjaya win? No," he told PEOPLE at a March 8
Idol
party in West Hollywood. "And if he does, I won't be coming back!" Still, Malakar does have the backing of some of his peers. Sundance Head (who was cut last week) says, "He doesn't have a lot of confidence in his voice, but that'll come. He's full of talent."
MARIO'S WOES
Season 4 dropout Mario Vazquez is back in the news. Magdaleno Olmos, an ex
American Idol
Productions employee, is suing his old employers and Vazquez, alleging that the singer propositioned him—and that he was fired for reporting it. "He lost a good job," says a lawyer for Olmos. Vazquez's lawyer did not return calls; FOX and FremantleMedia would not comment on pending litigation.
OFF CAMERA
Wardrobe malfunction alert! One strap on
Paula Abdul
's ruffled dress popped less than two minutes before showtime. After Randy Jackson's repair effort failed, she was forced to film the opening sequence sans strap. The solution? Abdul tossed her hair to the right side, hiding her bare shoulder. (It was speedily mended during the first commercial break.) ... Injured Idol? Haley Scarnato looked frail after her performance of Diana Ross's "Missing You"—dedicated to her long-distance fiancé—and appeared to be limping off the stage.
DOUBLE TAKE
Who does Adam Sandler resemble in
Reign Over Me
? The answer, my friend, is blowing in the wind....
A HIATUS FOR REGIS
Right after Regis Philbin's March 12 announcement that he will undergo a cardiac bypass operation, he quickly lightened the mood, joking to
Kelly Ripa
: "I know this is what you have been [hoping] for for the past five years." All joking aside, a rep for
Live with Regis and Kelly
tells Scoop that Ripa will take the reins, with help from guest cohosts like Howie Mandel, Neil Patrick Harris and Anderson Cooper. Philbin, 75, who has previously undergone an angioplasty, is expected to miss at least five weeks. He'd rather it wasn't even that long. As he said on-air, "I hope it's soon!"
heart monitor
LANCE'S MOTTO? LOVESTRONG
Is Lance Armstrong on the Tour d'Amour? Sources say the seven-time Tour de France champ has been quietly dating N.Y.C. fashion designer Tory Burch for months. Is it serious? Reps would not comment, but Burch—whom Armstrong contacted, says a friend, after reading her profile in
Vanity Fair
—has already visited him in Texas several times. Most recently, the couple cozied up at Houston's Hotel Derek March 6, where they drank margaritas before heading off to a reception in Burch's honor. (Also in town at the time? His ex-fiancée
Sheryl Crow
, who bears a striking resemblance to Burch.) "They are very much a couple," says R. Couri Hay, a friend of the designer's. Adds a source: "I can't say whether it's long-term, but they're having a great time."
SPLIT
Mandy Moore
& DJ AM
Easy come, easy go. The couple of two months have called it quits. Says a source: "It was mutual." (Her rep had no comment; his could not be reached.) This all may suit Moore just fine. She told PEOPLE last month, "I don't even enjoy dating!"
WEDDING UPDATE
Benji Madden & Sophie Monk
There's no rush to the altar for the Good Charlotte rocker and his actress fiancée, engaged since Christmas Eve. "We don't know when [it'll be]," he tells Scoop. "It's not going to be a big deal—there won't be any elephants!" He's also thrilled for his twin bro Joel, now dating
Nicole Richie
. "We are in great relationships, and we've never been happier."
STILL STRONG
Leonardo DiCaprio
& Bar Refaeli
Despite rumors of a split, the pair seemed very much a couple during a March 12 visit to the model's family in Israel. But it was hardly a romantic getaway: A fight broke out when the pair were mobbed by photographers at the Western Wall.
DATING?
Jessica Biel
& Ryan Reynolds
Not so fast. The former
Blade: Trinity
costars (2004) have been spotted dining together a few times recently, but a source close to Biel insists "they're absolutely not dating. They've known each other for years and are friends." Said their rep: "I don't comment on my clients' personal lives."
Q + A
FINE & DANCY
Make room for Britain's new Hugh: Doe-eyed Dancy has four movies coming out, a hot Broadway play and an A-list girlfriend
With boyish good looks and loads of British charm, Oxford-educated Hugh Dancy, 31, is bringing his act stateside. First up, the African genocide drama
Beyond the Gates
, costarring John Hurt. Next? Mastering the New York City subway. He talked to PEOPLE's Melody Wells.
What was the most emotional moment filming in Rwanda?
Arriving in the actual school [Ecole Technique Officielle (ETO), the site of a massacre of thousands of Tutsis]. I just lay down on the grass and ...
Really?
Well, I was a little jetlagged, but it was important to absorb it all. In Rwanda every street corner has its own story, just like every person. It's eerie: It's such a beautiful country, but there are a lot of ghosts.
You've worked with big names like John Hurt, Meryl Streep and Helen Mirren. Who made you the most nervous?
Initially? John. But when I met him, he said something like, "Oh, nice trousers." I thought, "This is going to be okay!" The next morning I was singing in the shower.
You any good?
Brilliant—in the shower.
You're now on Broadway in
Journey's End
. Weren't you also a soldier in your last play?
I'm carving out a nice niche for myself. Every couple of years, I get the same stupid haircut.
The best thing about being in N.Y.C.?
Being employed.
Claire Danes
is also based here. How's that going?
It's great! And the best way to preserve that is to not talk about it.
With four films this year, do you worry about impending fame?
I'm still dealing with the subway system and finding an ATM. The day I start to worry about being well-known is the day I hope someone slaps me.
Contributors:
CONTRIBUTORS Rennie Dyball,
Molly Lopez,
Ryan Pienciak,
Melody Wells,
Ashley Williams,
KC Baker,
Paul Chi,
Champ Clark,
Mark Dagostino,
Jed Dreben,
Jen Garcia,
Liza Hamm,
Diane Herbst,
Jessica Herndon,
Tiffany Hopkins,
Lisa Ingrassia,
Julie Jordan,
Kimber.
Get Breaking Celebrity News Every Day PEOPLE.COM
Advertisement
Today's Photos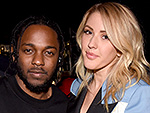 Treat Yourself! 4 Preview Issues
The most buzzed about stars this minute!