People Top 5
LAST UPDATE: Tuesday February 10, 2015 01:10PM EST
PEOPLE Top 5 are the most-viewed stories on the site over the past three days, updated every 60 minutes
Harsh Reality
In An Exclusive Jailhouse Interview, Survivor Champ Richard Hatch, Serving Time for Tax Evasion, Talks About Life Behind Bars, His Plans for the Future and Why—He Says—He's Innocent
Survivor
. By the end of that inaugural
Survivor
season, Hatch—who proved to be masterful at manipulating his competition—had become reality TV's first love-to-hate-him antihero. "They turned me into a villain, and they did a very good job of it," says Hatch of the show's producers. "When I tried out for
Survivor
, I wasn't doing it to be on TV. I was doing it for the million dollars. I thought this was a way I could earn some life-changing money."
That money turned out to be more life-changing than Hatch could ever have imagined. On Jan. 25, 2006, Hatch was convicted of three counts of tax evasion for failing to pay taxes on his
Survivor
winnings, as well as on other income from a rental property and $321,000 he received for hosting a Boston-based radio show. Sentenced to 51 months in federal prison, Hatch—who still maintains he's innocent—currently resides in the Federal Correctional Institution in Morgantown, W.Va., where he shares a room with 11 other inmates and earns $5.30 a week by tutoring fellow prisoners. Wearing his standard-issue khaki jumpsuit, Hatch, 45, sat down with PEOPLE's Steve Helling to talk about prison life, how he ended up on the wrong side of the law and where he goes from here.
LANDING IN JAIL
Immediately following his conviction, Hatch was sent to Plymouth County Correctional Facility in Plymouth, Mass. "I was there for six horrendous months," he recalls. "We were all in a small room—52 people: child molesters, murderers, rapists and me. For six months I never left that room. There were no doors, no privacy. There were two TVs in that room, so I lived all day long with Jerry Springer blaring. The conversation was inane beyond anything I could possibly describe, which is the mental torture of jail that most people don't understand. There were times my food was spat on by guards. It was one of those nightmares that make you think, 'I'm sure I'll wake up any minute and be at home in my bed.'"
LIFE IN PRISON
"It's not the lockup or the food or the people you're incarcerated with—the worst thing is the isolation," says Hatch of his experience at Plymouth. "You can't see your family, and when they do come, they're behind a sheet of glass, so you can't even touch them. It was hell." Hatch has a husband, Emiliano Cabral, 31 (they were legally married in Nova Scotia in 2005), and a 16-year-old son, Chris, whom he adopted in 1998.
In August 2006 (after a short stint at the Federal Transfer Center in Oklahoma City), Hatch was moved to the minimum security facility in Morgantown. "Obviously, this is better than the county lockup. There's no fence here. But people think I've come to a country club. It's not. This is prison. Just because it's got a beautiful view of the countryside doesn't make it a resort. And it's horrendous because I'm an innocent man in jail."
WHY HE CLAIMS HE'S INNOCENT
"During
Survivor
, I caught them cheating—that's where this story really begins," says Hatch, who contends that he saw a member of
Survivor
's behind-the-scenes crew giving food to other contestants during the course of the show, on which sustenance is notoriously scarce. "I demanded that something be done."
Hatch says he had a heated meeting with the show's executive producers, who ultimately agreed to pay his taxes if he'd keep quiet about the cheating. In response to Hatch's accusations, CBS spokeswoman Colleen Sullivan simply says, "The allegations have no merit, and certainly no one connected with the show agreed to pay the taxes on Richard's prize money."
As for Hatch's failure to pay tax on his radio show and rental income, his lawyer Michael Minns says, "He hired not one but two accountants, who were unfamiliar with the tax forms and did not know how to handle that income." According to federal prosecutors, however, Hatch purposely disregarded returns prepared by the accountants that showed Hatch owing hundreds of thousands of dollars in taxes.
PLANS FOR THE FUTURE
"I don't apologize for anything," says Hatch, who now has served 14 months of his sentence. "I didn't do anything wrong." Minns presented Hatch's case for appeal on March 8, arguing that the trial judge hadn't allowed Hatch to introduce his allegations of cheating on
Survivor
. "We were never able to present our entire case," says Minns. "We tried, but the prosecution kept objecting, and the court sustained it." While Hatch awaits the court's decision, which could come within the next few months, he's spending his downtime in prison "working on a book that I should have no trouble getting published," he says. "It begins with my auditioning for
Survivor
and will end with my time in prison." But what he's really looking forward to is returning to his home and family in Rhode Island. "I'm just going to spend time with my husband and son and live a normal life at home. You don't understand how much you miss your home life until it's taken away from you."
Contributors:
With Paysha Stockton Rhone/Boston.
Advertisement
Today's Photos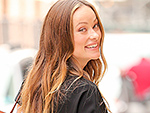 Treat Yourself! 4 Preview Issues
The most buzzed about stars this minute!