People Top 5
LAST UPDATE: Tuesday February 10, 2015 01:10PM EST
PEOPLE Top 5 are the most-viewed stories on the site over the past three days, updated every 60 minutes
Animal CSI
Vet Melinda Merck Uses Spatter Evidence And, Yes, Maggots to Put Pet Abusers Behind Bars


Animal cruelty is considered by some experts to be among the most hidden and least prosecuted crimes in America, and Melinda Merck, 43, is out to change that. A pioneer in the emerging field of veterinary forensics and coauthor of the first comprehensive manual for investigating pet crime, she uses the same CSI tools as seen on TV—toxicology, ballistics, maggots—to put offenders where they belong. "Animals are victims too," says Merck, "and my job is to give them a voice."

Merck has analyzed blood spatter to prove a pit bull was killed in an illegal dogfight and calculated a bullet's trajectory to help convict a man for shooting his neighbor's dog. In last year's Puppy Torture Trial, as newspapers dubbed the case that Merck investigated at the community center, her reconstruction of the white-and-tan puppy's final moments in the searing oven—including grim photos of the dog's worn-down and bloodied nails—caused gasps in the courtroom. In part due to her testimony, defendants Joshua, 17, and Justin Moulder, 19, pleaded guilty to aggravated animal cruelty and were sentenced to five years (plus an additional five for related offenses). "I couldn't imagine winning this case without Dr. Merck," says Fulton County prosecutor Laura Janssen. "She takes the jury inside the animal's world and shows an animal feels pain just like a person does."

Merck has run into resistance from some cops and prosecutors who don't believe crimes against animals warrant the resources needed to investigate them and mount trials. But Merck likes to point out that people who commit animal cruelty are five times more likely to commit violent crimes against people, according to a 1997 study conducted at Northeastern University. "The point is justice," she says, "for the animal and for society."

Helping animals has been in Merck's DNA since she was a girl in Lubbock, Texas, the daughter of an IBM branch manager and a homemaker. She was 8 when a stray beagle was run down near her home. "It really bothered me that no one did anything," she says, so she sat with the dying dog and kept the flies away. "She'd nurse every animal in the neighborhood," says her father, Jerry. "From the time she was 10 she decided to be a vet and she never wavered one iota." Just one year out of vet school in 1989, Merck exposed her first abuser after establishing a kitten's cause of death—blunt force trauma. The cat's owner soon confessed to throwing it against a wall.

When Georgia passed a felony animal assault law in 2000, Merck realized animal forensics would be crucial for prosecutions and went to work observing human autopsies. Along the way she developed a particular fondness for insects. ("Please tell me there are bugs on the scene," she elaborates. "Beats anything else for determining the time of death.") Last November, Merck left her thriving cat clinic to become the forensic vet for the ASPCA; she will publish a landmark textbook, Veterinary Forensics: Animal Cruelty Investigations, this June. Single, unless you count the pair of dogs and 15 cats she shares her four-bedroom house with in Canton, Ga., Merck doesn't stray far from her life's mission in her downtime: She likes to read crime novels and watch CSI. "My dad said I always wanted to save the world and that I couldn't," she says. "But I told him I can save it one animal at a time."


Advertisement
Today's Photos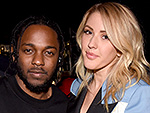 Treat Yourself! 4 Preview Issues
The most buzzed about stars this minute!