People Top 5
LAST UPDATE: Tuesday February 10, 2015 01:10PM EST
PEOPLE Top 5 are the most-viewed stories on the site over the past three days, updated every 60 minutes
Lottery Winners, One Year Later!
What Happens After You Win a Monster Lottery Jackpot? Truck Driver Ed Nabors, Who on March 6 Won Half of the Record $390 Million Mega Millions Bonanza, Is About to Find Out. But Two Oregon Families—Who Won the $340 Million Powerball—Already Know. Here's Their Story of Toys Bought, Fun Had—and a Few Surprising Lessons Learned


"Yes," said Carolyn. "We really did."

Indeed: In October 2005 the Wests, along with Carolyn's parents, Bob and Frances Chaney, won what was then the largest single-ticket Powerball jackpot in history: $340 million. Elated and grateful, they told their story, at the time, to PEOPLE. Now PEOPLE has gone back to find out What Everybody Wants to Know About Becoming Suddenly, Gargantuously Rich but Never Gets the Chance to Ask: Now that you have the money—the families took a onetime, $164 million (before taxes) payout that January—what does that feel like? What did you buy? Do friends treat you differently? Has long-lost second-cousin Ed suddenly appeared and asked for a loan? Are you happier? And ... do the airlines still serve fresh-baked chocolate chip cookies in first class?

Since depositing the check, the Wests and the Chaneys have bought new houses, some toys, and have traveled to Europe and, for Christmas, Hawaii. But unlike many lottery winners, there's one place they emphatically haven't gone: off the deep end.

"I still clip coupons," says Steve, reaching into a kitchen drawer and holding up 50-percent-off coupons from Outback Steakhouse. Frugality is a tough habit for Steve, 49, to kick: In May 1999 he declared bankruptcy after losing his job at a lawn-care center, an experience he calls "embarrassing."

The big surprise? "We found out when we didn't have the money, we dreamed about all these fantastic things you think you need," says Steve. "Then, when you have the money to buy whatever you want, you realize it's not the stuff you can buy that's really important; it's still being around family."

On Oct. 2 a family tragedy tempered much of their joy: Bob died at age 73. A retired security-firm owner who loved to fish, he was still recovering from a fall off a roof two years before the family hit the jackpot. The one thing he wanted was a canary-yellow Hummer, so days after winning he went out and bought one. The couple's other big splurge was a French country-style house down the road from the Wests'. Sadly a fall there, against a bathroom wall, left him with fluid on the brain. An emergency operation eased the swelling, but "he just never did come out of it," says Frances.

He remained only semiconscious. After three weeks with no change, Frances says she whispered into the ear of her husband of 49 years, telling him, "It's okay to go; we're taken care of." He died of pneumonia soon after. The family regrets that Bob didn't get to take the Alaskan cruise he'd dreamed of and never got to drive the Hummer. It's still in the driveway. How long will it stay there? "Always," says Frances.

And there was more trouble. A week after Bob's funeral, Frances, 69, injured her hip, leading to surgery and two months of physical therapy. Still, she was able to join the West family Christmas Day to spend a week relaxing at Turtle Bay Resort on Oahu, Hawaii. It was her first big trip since winning; Steve and Carolyn, with daughters Erin and Meagan, had already spent most of August on a first-class tour of Italy and Switzerland. Among the girls' souvenirs: Erin bought Prada sunglasses and a Gucci purse. Meagan, 16, bought Louis Vuitton shoes and a purse and Gucci sunglasses, as well as designer skirts.

At first, Steve says, their UBS Financial Services investment counselor Curt Bennett budgeted the family to spend $300,000 a month. "We said, 'We don't need that much,'" recalls Steve. So the monthly allowance was ratcheted back to $100,000, the rest invested.

Which isn't to say their checkbook is gathering dust. They replaced Carolyn's 2003 Honda van with a 2006 GMC Yukon so she could ferry kids to Meagan's cheerleading competitions. And even though Carolyn, 48, thought she didn't want a sports car, she succumbed to the charms of Steve's champagne-colored BMW 650i convertible and bought a silver BMW.

Steve, who collects antique record players, also purchased an original 1912 Edison Opera phonograph for $6,000; later he added several antique music boxes that, he says, "I never thought I would be able to afford." He turns and pats the Yamaha baby-grand player piano that sits in their living room: "Carolyn wanted something too, so this is her indulgence." Still, none of the kids have new cars. Erin drives a 2000 Ford Focus. "I don't want a good car going to high school, because someone could scratch it," she says.

And how have the people around them responded? Erin, 18, says that she lost some friends because of her family's good fortune and ended up switching high schools. "They started telling me I was different and that I was greedy because I started going to lunch with other people," says Erin, who is happy with the move.

Son Curtis, 20, also changed schools, moving to Portland, where he has entered a new college. His biggest extravagances include a new Alienware gaming computer and a laptop.

The Wests' oldest son, Matt, 22, was recently honorably discharged from the U.S. Marine Corps after serving two tours of duty as an MP in Iraq. He is engaged to Chelsey Miller, 21. The couple bought a house in North Carolina with a little help from his parents, although Matt resists asking for anything: "It's nice knowing that the money is there if I get in trouble, but I would rather do it on my own."

The Wests say their friendships have remained the same—almost. "We are friends with everybody," says Steve, "but there are a few people who don't talk to us now. It's weird. We don't feel that we've changed, but rather that the people around us have changed in how they see us." Lisa Moorhead, a close friend for seven years, believes the family is fundamentally the same. "It's amazing how normal they are," she says. "They think about other people rather than themselves."

To that end both families have given money to the schools, recreation centers and, occasionally, needy groups they read about in the newspaper. "There was an article about a 13-year-old girl who was gathering up things for teenagers in foster care and needed backpacks to put the stuff in," says Frances, who paid for the backpacks.

Yet even their friends are surprised that Carolyn continues to work 30 hours a week. A bookkeeper for a transportation company, she brings home $500 to $600 every two weeks. "She has friends here," says Moorhead, who is Carolyn's boss.

Steve has given his lawn-care business to his brother Gary, who moved to Medford last summer. But even though he hired a gardener to help mow his own estate, he worked alongside his brother all fall helping with plantings. "It's hard to stop, because that's what you've been taught to do all your life," says Steve. Adds Gary: "We still need him for consulting; he's the expert."

The families will now begin accepting applications from nonprofits to give away a million dollars yearly from the charitable foundations each has established. "We want to help southern Oregon schools, families and kids," says Carolyn. Frances hopes to focus her foundation more on giving to "family and Christian organizations and law enforcement."

For the most part, their lives have been mercifully free of con artists and deadbeats trying to hit them up for cash. But Steve has had a stalker of sorts, who's called him multiple times. "She kept saying she couldn't go on another day and she was going to commit suicide," says Steve, who referred her to his foundation. "It's hard because sometimes they start crying and you feel bad, but we're not giving money to individuals. If you do it once, you're going to be in big trouble."

The Wests don't buy Powerball tickets now, but Frances says that she still picks up a few from time to time at the same Jacksonville market where she purchased the winning ticket drawn on Oct. 19, 2005. "It will probably never happen again," she cheerfully admits. "But then who would have ever thought it would happen the first time?"

Steve has moments when he still can't believe it. "When I go to bed at night," he says, "I look down the valley and I think, 'How could we have been so lucky?' I can't believe how blessed we've been."


In January 2006, Steve and Carolyn West lived in a modest ranch house in Medford, Ore. One day a van pulled up, the Wests' old oak bedroom set and boxes of dishes were piled aboard, and the family made the four-mile journey to a new home. A much bigger home: 6,400 square feet. On six acres. With a hot tub, a pool and a 30-ft. water slide. A mansion, most would call it. "What did you do?" asked the stunned van driver. "Win the Lotto?"
Advertisement
Today's Photos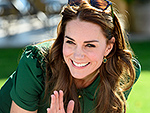 Treat Yourself! 4 Preview Issues
The most buzzed about stars this minute!