People Top 5
LAST UPDATE: Tuesday February 10, 2015 01:10PM EST
PEOPLE Top 5 are the most-viewed stories on the site over the past three days, updated every 60 minutes
Horror at Virginia Tech
A Gunman's Senseless Rampage Leaves 33 Dead, a Campus Wounded and One Agonizing, Perhaps Unanswerable, Question: Why?
On April 16, 23-year-old Seung-Hui Cho, a senior English major at the Virginia Polytechnic Institute and State University in the mountain town of Blacksburg, Va., killed 32 people in separate shootings two hours apart. It was the worst mass shooting in American history. Nothing that happened that morning made sense: not the sight of students leaping from windows; not the silent, methodical march of the madman; not, most of all, the unbearable number: 32, excluding the killer, who turned his gun on himself. Fifteen more were shot and wounded.
It started early. Around 7:15 a.m. University police took a 911 call about a shooting at West Ambler Johnston Hall, a dorm building on the 2,600-acre campus. Inside they found two students, a man and a woman, dead. Investigators believed the killings were an isolated event, leading university officials to make a fateful decision not to lock down the rest of the campus despite the killer still being on the loose.
Around 9:20 a.m. a half-mile away at Norris Hall, came a second attack. Cho—a troubled loner who created an imaginary supermodel girlfriend and stalked several women on campus, said one of his former suitemates—apparently fastened chains to the exits of the building, then calmly walked into a German class on the second floor. Armed with a .22-cal. handgun and a Glock 9-mm pistol, he opened fire. "He started at the front of the room, and he shot our professor first," says Trey Perkins, 20, who turned over two desks to hide. "He was shooting people as he saw them. It was so loud. But he never said a word the whole time." Cho then walked into a French class and kept firing. "He took his time in between each shot, moving from person to person," says Clay Violand, 20, who played dead under a desk and was one of only two students to walk out of that classroom. "After a shot, I'd hear a quick moan, or a grunt, or a quiet yell ... I remember having stray thoughts, like, 'I wonder if I'll die fast or slow.'"
In a few frantic minutes, Cho shot people in four classrooms and a stairwell. Witnesses say he tried to kill as many people as he could. Teams of police, locked outside, finally forced their way in, but by then the gunfire had stopped; police found Cho dead in a classroom, an apparent suicide.
With the wrenching sadness that followed came tough questions: Could university officials have done more to prevent the bloodshed—especially the second wave? Why, despite a terrifying, minutes-long pop-pop-pop of audible gunshots, did police appear to take so long to enter Norris Hall? "The officers found the front doors barricaded," Virginia Tech President Charles Steger later said, defending the actions of police. "Within a minute the officers breached the doors."
Sadly, they were still too late. The investigation into Cho's motives and mental state will continue, and survivors will begin to recover. The sense of loss, though, will last a very long time. "We're standing looking at Norris Hall, and there are people in it, and all the lights are on, but I'm like, 'Two of my friends died in there,'" says freshman Margaret Morris, 18. "None of it has sunk in yet and I don't want it to."
Contributors:
Reported by Nicole Weisensee Egan,
Alexandra Rockey Fleming,
Kristen Mascia,
Wendy Grossman,
Susan Mandel,
Rachel Teitelbaum,
Susan Keating,
Sandra Sobieraj Westfall,
Sean Scully,
Michelle York,
Kathy Ehrich Dowd,
Lesley Messer,
Nina Burleigh,
Sharon Cotl.
Advertisement
Today's Photos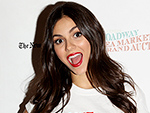 Treat Yourself! 4 Preview Issues
The most buzzed about stars this minute!