People Top 5
LAST UPDATE: Tuesday February 10, 2015 01:10PM EST
PEOPLE Top 5 are the most-viewed stories on the site over the past three days, updated every 60 minutes
The First Steps
With the Support of Friends, Family and a Grieving Nation, Virginia Tech Students Wounded in the Worst Mass Shooting in U.S. History Begin the Physical—and Emotional—healing Process and Honor the Friends They Lost
In the days after the April 16 shooting that left 33 people dead on the campus of Virginia Tech, many of those touched by the tragedy have been trying to somehow get on with their lives—to honor those who died without dwelling on the horror of what happened. Just four days after the massacre, the school's baseball team played a scheduled game to a record crowd; three days after that classes resumed. Even as the investigation into the shooter, Seung-Hui Cho, continues and it becomes more apparent that he planned the slaughter with disturbing forethought, the mood on campus, by most estimates, is one of quiet determination.
Nowhere is that more evident than in the demeanor of the students who were shot by Cho but survived. "I don't want him to win," says senior Matthew Webster, one of 26 wounded victims who lived (24 have already been released from the hospital; two others were more seriously wounded). "I try not to focus on the negative," says Webster. "I'm just excited to have a second chance and to still be around."
Very early on, the survivors showed a resolve that surprised even their nurses and doctors. "Just from Monday, which was such a horrible day, to Tuesday, we knew they were going to make it," says M.J. Bean, an ICU nurse at Montgomery Regional Hospital who cared for several victims the morning of the shooting. "There were hundreds of flowers everywhere, and each room might have had at least 10 Tech students visiting in there at one time. I'd call it joy, a joyful resurrection." The survivors were "all very positive ... they [were] fired up about getting better," hospital CEO Scott Hill told reporters. "They [were] dragging our physical therapists down the hall."
Such a heroic attitude in the face of unimaginable trauma is not an uncommon reaction, says Dr. Frank Ochberg, a Michigan State University professor of psychiatry and trauma expert who advised authorities after Columbine. Yet the notion of going back to normal, especially in a short period of time, "is usually a myth when you're talking about something this major," says Ochberg. "You don't just bounce back like a rubber ball. You end up having a new form."
So far, though, the surviving students and the Virginia Tech community have seemed to handle the crisis in an uncommonly positive way; particularly heartening is the lack of animosity toward the killer. "We're having people really caring about each other and being reasonable," says Ochberg, who predicts the school's reaction will be studied by trauma professionals in years to come.
It has helped, of course, that the victims have been surrounded by family, friends and fellow students providing round-the-clock care. "Everybody's pulled together a lot and are really supportive," says sophomore Emily Haas, who was grazed twice in the head in the French class where at least 10 students and the professor were killed. After leaving the hospital, Haas went home to Richmond, Va., where she played with her puggle Roxy, helped a friend dye her hair and attended her younger brother's track meet. But ultimately, like so many Virginia Tech students, she felt the need to be on campus. "Our parents are begging us to come home, but I can't imagine leaving here," says senior Kristyn Heiser, 22. "We all have our different little breakdowns, but we're all here for each other. I don't want to go home; this is home."
That sense of heightened school spirit has been, for many, a key to quickly starting the healing process. "To know that everyone's rallying together really helps," says Goddard. Even so, in quieter moments, many are struggling with dark memories of the shooting. "It takes me a little while to get to sleep," says Haas. "When I get to sleep, I'm totally fine. But when I'm first falling asleep, that's when I think about it." Goddard, who survived the shooting in the French class by playing dead, lost two friends in that room. Still, says his mother, Anne Lynam Goddard, "he didn't cry until days after the shooting, when the sister and daughter of his French teacher who died came over. He hadn't realized how many fatalities there were in his class. And that was the first time he cried, with them."
Students are choosing to remember the victims in different ways. On the campus's central lawn, known as the Drillfield, 33 stones arrayed in a semi-circle form a makeshift memorial; originally there were only 32 stones, and then someone added one more for the shooter. Friends have left mementos on the markers—a Detroit Tigers baseball cap on Brian Bluhm's stone, a Phi Sigma Pi T-shirt for Erin Peterson—while message boards set up on the Drillfield bear poignant goodbyes: "Thank you, Ryan Clark, for doing the right thing"; "Be at peace, Mike, you are in Hokie Heaven."
At an observance on April 23, one week after the shooting, a bell tolled 32 times before a thousand balloons—maroon and orange, the school colors—filled the sky. University officials gave all students the option to leave school before the official end of the semester on May 9 or to stay until graduation. Most, including survivor Matt Webster, have chosen to stay. "Before this happened I had a history of being a slacker," says Webster, who was wounded in an engineering class, "but now I'm going to try to do everything 100 percent, just try to get more out of it."
That is the challenge all the survivors, and everyone affected by the shooting, must face: to take something positive out of a senseless act of violence; to see, in the words of one tribute song, the sun beyond the rain. No one expects it will be easy, despite the brave fronts and bursts of school spirit. Still, everyone hopes it's possible. "I just don't want what happened to define him," says Goddard's mother, Anne. "The doctors didn't take the shrapnel out of his leg because the body forms a little cocoon of tissue around it. I know the shooting will always be a part of him, but I hope he can grow a little cocoon around it."
Contributors:
Nicole Weisensee Egan/Blacksburg,
Alexandra Rockey Fleming/Blacksburg,
Wendy Grossman/Blacksburg,
Kristen Mascia/Blacksburg,
Jeff Truesdell/Blacksburg,
Rachel Teitelbaum/Blacksburg,
Paul Chi/Centreville,
Va.,
Mary Green/Centreville,
Va.,
Susan Keating/Cen.
Advertisement
Today's Photos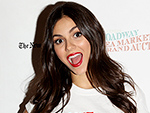 Treat Yourself! 4 Preview Issues
The most buzzed about stars this minute!