People Top 5
LAST UPDATE: Tuesday February 10, 2015 01:10PM EST
PEOPLE Top 5 are the most-viewed stories on the site over the past three days, updated every 60 minutes
Caught in the Middle
Alec Baldwin and Kim Basinger's Bitter Custody Battle Feels All Too Familiar to Many Kids Bruised by Divorce


Alec Baldwin and Kim Basinger's 6-year-and-counting custodial battle over their 11-year-old daughter Ireland may be more toxic—and public—than most, but the spectacle of a child caught between two angry adults is hardly unique. The voicemail that Baldwin left for Ireland accusing her of being "a thoughtless little pig" shocked many; for some it brought back anguished memories. "I just immediately felt for her," says writer Stephanie Staal, 34, whose parents divorced when she was 13. "It reminded me of the general feelings I had at the time, when your parents get so wrapped up in their hatred of each other that they can no longer protect you as a child."

When tempers flare that way, says Dr. David Royko, author of Voices of Children of Divorce, "the child is catching the anger and rage that is meant towards the other parent." A contrite Baldwin said as much himself in an April 27 appearance on ABC's The View: "I took it out on the wrong person."

So what's it like to be that kid in the middle? And how much damage does the flying shrapnel do? Studies show that children of divorce tend to have greater trouble establishing long-term intimacy. Staal—whose memories include the time her mother slammed down the phone after talking to her dad, then said, "I could slit his throat" (her mother says she doesn't recall the incident)—says it took her years to feel she could trust enough to marry. "You look at marriage," says Staal, who wrote The Love They Lost, about her generation's experience with broken families, "as the locus for all the things that could possibly go wrong."

And Staal was lucky: Neither of her parents tried to poison her opinion of the other. (Her father, in fact, says their daughter's well-being was always both parents' primary focus.) That tactic, sometimes referred to as "parental alienation syndrome," is something Baldwin has accused Basinger of. Beyond ruining one of a child's vital relationships, it can harm self-esteem. "You're criticizing the child's DNA—she comes from that person," says M. Gary Neuman, a Miami psychotherapist and creator of the Sandcastles Program for children of divorce. "You're not going to get away with that without the child feeling personally attacked."

Actress McKenzie Phillips, 47, a child of divorce whose marriage to Michael Barakan ended when their son Shane, now 20, was 13, says she understands the urge to undermine a former spouse. "It's a temptation," she says. "I remember saying, 'See, Shane, your dad is just not as fun as I am. It's you and me, kid.' I knew that wasn't all right."

Most parents, of course, don't set out to damage their offspring, even when they're badmouthing their exes. Sean Wilsey, whose 2005 memoir Oh the Glory of It All detailed his wealthy society parents' messy split, says his advice to Ireland Baldwin would be, "Trust that both your parents really do love and care about you, even though it doesn't seem that way. And if you can maintain a relationship with both of them, it's so worthwhile."

Bill Sears, now living with his dad, Sam, in a sparsely decorated Marietta, Ga., guys' pad he likes to call "Testosterhome," puts it another way. "You know your parents are better than this," he says he'd like to tell Ireland. "They just hate each other right now."


A veteran pawn of the custody wars since age 7, 15-year-old Bill Sears knows that anything that touches on his life is grist for parental battle. Take a routine step in the divorce dance: child drop-offs and pick-ups. Sears has seen his parents argue over the meeting place, the pick-up time, the clothes Bill wears at the time of the exchange. Nothing, however, quite trumps the literal tug-of-war that erupted in a Wal-Mart parking lot seven years ago. "One grabbed my hand, the other grabbed my other hand," says Sears, who has started a Web site, bill sarena.com, for kids of divorce. "They were each like, 'He's coming with me !'"
Advertisement
Today's Photos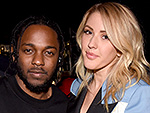 Treat Yourself! 4 Preview Issues
The most buzzed about stars this minute!