People Top 5
LAST UPDATE: Tuesday February 10, 2015 01:10PM EST
PEOPLE Top 5 are the most-viewed stories on the site over the past three days, updated every 60 minutes
Dirty Dancing Time of Their Lives!
In 1987 a Little Low-budget Movie Got the World on Its Feet. Two Decades Later, the Stars of Dirty Dancing Look Back on All the Lifts and Laughs Behind a Romantic Classic
Dirty Dancing
had it all: the hungry eyes, the hip-grinding moves, the sing-along tunes and, most of all, the star-crossed love that triumphs in the end. So in hindsight, it's no wonder the iconic film has enthralled generation after generation (one 26-year-old Florida fan claims to have seen it 580 times), inspired reality TV shows, musicals and clothing lines; and spurred newlyweds to re-create the movie's finale for their first dance (a YouTube video of a British couple—signature lift and all—has drawn over 1.2 million viewers). But to those who worked on the film, the phenomenon came as a complete shock. "We didn't even think it would last a week in the theaters," says writer and co-producer Eleanor Bergstein, who wrote the script based on her own life. She recalls that with a meager $5 million budget (the movie has since grossed $170 million, and a 20th anniversary edition DVD was released this month), "We couldn't afford hot food for the extras, so I would come in with peanut butter crackers in my pockets." But that never dimmed the cast and crew's enthusiasm and spirit. And though they worked around the clock, they had, like the song says, the time of their lives. "We were like an old Boy Scout camp," says choreographer Kenny Ortega, who is now the director of Disney Channel's High School Musical. "We raided the kitchen at 3 o'clock in the morning, we had disco and pajama parties. Sometimes Patrick [Swayze] would call at 3 in the morning and he was jamming on his guitar because he was writing a song [She's Like the Wind] for the movie and he wanted to share it with you. We lived it." And it shows. Says Swayze: "It was one of those times where, accidentally, the camera caught something magical."
JENNIFER GREY
Playing Baby was great--but having a baby was better
"It was a perfect part for me," says Grey, who was 26 when she landed the lead role, Frances "Baby" Houseman. "I had that kind of double life as a teenager, being a daddy's girl and a good girl, and then this rebellious, darker side ready to break out."
Break out she did, but her overnight success, combined with trauma from a serious car crash just days before the movie opened, left her too stunned to take advantage. "It was enough to mess with my whole experience with fame," says Grey, 47. "I didn't properly take the wave I was on."
A year later, "I wasn't getting the offers I wanted," says Grey, daughter of Broadway's Joel Grey. So she opted for a nose job, thinking it would broaden her range as an actress. "My idea was to look the same—just slightly different, a little better," she says. "But it was like a really bad dream. I went from being completely recognizable by everyone to not at all by anyone."
Making light of her situation, Grey played a woman whose nose job makes her unrecognizable in the '99 sitcom It's Like, You Know.... But by then, she says, "I wanted to take a break." In '01 she married actor Clark Gregg (The New Adventures of Old Christine) and later had daughter Stella, now 5. She recently went back to work, starring in the upcoming HBO series
John from Cincinnati
, but raising Stella, she says, "is by far the most rewarding thing I've ever done."
PATRICK SWAYZE
Still dancing and still making the ladies swoon
Casting
Dirty Dancing
rebel Johnny Castle was easy. "There was only Patrick," says screenwriter and coproducer Eleanor Bergstein. "Nobody else was really in contention." Playing the swivel-hipped dance instructor was harder. "It was working through pulled muscles until 4 o'clock in the morning," recalls Swayze, who had studied with the Joffrey Ballet before getting his big break in 1983's The Outsiders. Still, Swayze knew he was part of something special. "It was goose bumps," he says. "Energy that something electric and wonderful might happen."
It did. "
Dirty Dancing
just blew the lid off my career," says Swayze, 54. He followed up with another romantic lead, in 1990's
Ghost
, with
Demi Moore
. But stardom took its toll. In 1993, he checked into rehab. "I played with trying to deal with fame and got stupid and drank too much," he says. "I feel real fortunate that I've come out on the other end of it all." He put his life back together by stepping away from Hollywood and running a 20,000-acre New Mexico ranch with Lisa Niemi, his wife and dance partner of 31 years. "I get on a horse and disappear in the mountains with my dogs," he says. Not that Swayze is done performing: He starred in last year's London production of
Guys and Dolls
and is now shooting
Christmas in Wonderland
in Canada. As for his fan base? "I've still got 18-year-old girls hugging me," says Swayze. "And I constantly have some old lady pinching me on the rear. I turn around and see blue hair running back to a group of other blue hairs going, 'I did it, Martha! I pinched him!'"
CATCHING UP WITH THE CAST
BABY'S SUITOR
LONNY PRICE
THEN
"I remember how embracing Patrick Swayze was to everyone," says Price, 48, who played Neil Kellerman, the camp owner's son who has his sights set on Baby. "And I remember the mud—days of trudging in mud to shoot 'I've Had The Time of My Life' over and over."
NOW
He's single, dating, and directing the new Broadway musical
110 in the Shade
.
CYNTHIA RHODES
After playing Penny, the dancer who gets pregnant, Rhodes, now 50, married musician Richard Marx and moved to the Chicago suburbs to raise three sons. Says Eleanor Bergstein: "She loves being a mom."
WAYNE KNIGHT
Best known as Newman on
Seinfeld
, Knight, 51, played Stan, the camp activities director. "I didn't know much, not having been to resorts," says Knight, who was supposed to have just one scene. "But they liked me! It was a lot of fun."
THE MOM
KELLY BISHOP
THEN
Originally cast to play Vivian (the married older woman who hits on Swayze's Johnny Castle), Bishop, 63, arrived onset only to discover they wanted her to play Mary, the mom. "Jerry Orbach whispered in my ear, 'Take it, it's better,'" recalls Bishop. "So I did it. He took me under his wing." When she wasn't learning the merengue, "We played Scrabble," she says. "Scrabble was a rough game with Jerry—he knew all the two-letter words."
NOW
For the past seven years Bishop has played Emily, the grandmother on the WB's
Gilmore Girls
. "I was just hooked into the show," she says. Since the series has been canceled, "I've got to get back onstage," says Bishop, who lives in New Jersey with her husband, TV personality Lee Leonard, and was in the original 1975 Broadway cast of
A Chorus Line
. "I love theater—it's my home."
THE SISTER
JANE BRUCKER
THEN
Brucker cowrote the hula song she sings at the end of the film. "All these years I never got credit," she says.
NOW
Taking action, "I'm finally getting paid for the song. It's nice." Since
Dancing
, Brucker, 49, has focused on daughters Sally, 17, and Rachel, 3. "They've both seen
Dirty Dancing
," says Brucker, who wed photographer Raul Vega in '01. "Rachel sings the song! And Sally tells me when one of her friends realizes who I am."
SONGS AND SAMBAS
"So often kids come up to me and tell me Dirty Dancing influenced their decisions to be dancers," says the movie's choreographer, Kenny Ortega (above), who went on to direct the movie
High School Musical
and is now filming its sequel. Righteous Brother Bill Medley (right), who sang "Time of My Life" with singer Jennifer Warnes, made an indelible mark as well: The
Dancing
soundtrack has sold 11 million copies.
THE HOTEL BUNNY
MIRANDA GARRISON
THEN
Though Garrison played Vivian, the wayward wife who tries to seduce Johnny, her main role was assistant choreographer. "We had music on and it was party 24-7," says Garrison, 57. "We never stopped dancing together."
NOW
A dance teacher at the University of Southern California, "I can still dance like that," says Garrison, who has choreographed films like
Selena
, and has worked with the Black Eyed Peas. "I never stopped. I can still do the splits!"
FAREWELLS
The Dancing family has lost some of its members: Max Cantor (far left), who played Robbie, the hotel worker who gets Penny pregnant, died of a drug overdose at age 32 in 1991. Director Emile Ardolino died from complications of AIDS in 1993 at age 50, and Jack Weston—the notable Broadway star who played Kellerman the camp owner—died of lymphoma at 71 in 1996. Lastly, Jerry Orbach (left), who played Baby's father, Dr. Houseman, died in 2004 at 69 after 12 years playing beloved Detective Briscoe on TV's Law and Order. Orbach "was one of those guys who wore his stardom so comfortably," says Kelly Bishop, his wife in
Dancing
. "I adored him, and I miss him."
THE REAL CAMP KELLERMAN
Though it was supposed to take place in the Catskills,
Dancing
was filmed in North Carolina and Virginia. "We couldn't afford a place in New York," says Eleanor Bergstein. The lake and interior scenes were shot in Lake Lure, N.C. Most of the building shots are of the Pembroke, Va., Mountain Lake Hotel (shown here), which is still open and hosts
Dirty Dancing
theme weekends.
Contributors:
With Jason Lynch/New York,
Natasha Stoynoff/New York,
Jennifer Sundel/L.A..
20TH ANNIVERSARY
Advertisement
Today's Photos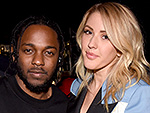 Treat Yourself! 4 Preview Issues
The most buzzed about stars this minute!