People Top 5
LAST UPDATE: Tuesday February 10, 2015 01:10PM EST
PEOPLE Top 5 are the most-viewed stories on the site over the past three days, updated every 60 minutes
A Father's Desperate Plea
An Iraqi Dad Fights to Leave His Country to Get Treatment for His Baby Son's Crippling Injury


Knowing nightfall brings danger, Zina hoped she could wait until morning, "but the baby wasn't listening." She got into a neighbor's car to go to the hospital, but a hail of gunfire stopped them. So Zina went home and called a midwife, who used forceps to pull the baby out during a grueling, nine-hour labor. "She hurt me," says Zina, "but she said the baby was fine."

He wasn't. Later that morning her husband, Mustafa, 31, held his son, and named him Karm ("generosity of God"), then noticed the forcep marks and discovered Karm couldn't move his right arm or hand. "It just hung there," he recalls. Diagnosed with "severe brachial plexus injury," according to medical records, Karm had damaged nerves in the neck, arm and shoulder.

Known as Erb's Palsy, the condition often results from trauma during delivery and occurs in fewer than 2 of 1,000 U.S. births (an estimated 50,000 cases a year). But the rate is much higher in many developing countries. As a doctor Mustafa knew the condition sometimes self-corrects, but as weeks passed and Karm's arm remained immobile, he and Zina (last names are omitted due to security concerns) faced the prospect that Karm might lose the use of his arm forever. Says Mustafa: "We were crying for three days."

Now 6 months old, Karm is one of thousands of Iraqi children suffering from the exodus—or deaths—of half the country's physicians (some 500 have been killed), a brain drain that led Mustafa to the Internet. He e-mailed a dozen surgeons overseas and heard back from one, Dr. Rahul Nath, 49, a board-certified plastic surgeon and brachial plexus specialist in Houston. "These are crippling injuries, but very treatable," Dr. Nath said in an e-mail to Mustafa after viewing a video of Karm. Dr. Nath, advising surgery no later than February, offered to do the 10-hour operation without charge, get fees waived for Karm's three-night hospital stay and help the family find financial support for the three weeks they would need to stay in Houston. "When I read those words, my heart was dancing, drops were running from my eyes," says Mustafa, who earns $250 a month.

But his joy was short-lived. Desperate to get his son to the U.S. while the paralysis is still correctable, Mustafa is caught in a red-tape double-bind. New State Department regulations have rendered his old passport invalid, and the Iraqi Health Ministry, to stem the flow of more physicians, has banned doctors from leaving the country. Zina, a family physician on maternity leave, faces the same issue. Unaware of those restrictions, Mustafa spent several weeks scrambling to apply for a tourist medical visa in December, knocking on U.S. Embassy doors from the Green Zone to Syria, and was headed for Amman when Jordanian border guards turned him away. Says Zina: "He helps so many children, but he can't help his own son."

Now the U.S. Consul in Baghdad tells PEOPLE that officials are exploring whether the family might qualify under a special "humanitarian parole" program that allows foreign nationals to travel fast without a passport or a visa if a special need and urgency can be established. "We are touched by these kinds of cases," says Lou Fintor, U.S. Embassy spokesman. "The embassy will do everything it can to explore how we might help."

That still leaves a crossfire of bullets and bureaucrats in Iraq, where rules are fluid and, despite the physician-travel ban, Mustafa's hospital manager and department chief have okayed an unpaid emergency leave. "He's told me he wants to come back to Iraq," says Mousa, a local surgeon and Mustafa's friend, "because children here need him very much." While he can't predict what the Iraqi government might do, Ahmed Hamza, a spokesman for Iraq's Embassy in Washington, D.C., acknowledged that Mustafa has no good medical options for his son at home: "We have a health care system that is in crisis, very bad."

Hoping for news every day, Mustafa still makes daily rounds at his hospital but has closed his small clinic to ferry Karm to physical therapy in a building recently hit by a suicide bomber: Karm is the only patient. "This is my son's life," Mustafa says. "I am a doctor but I am a father first. I am ready to risk everything for him."

To see home videos of Karm and his family, go to www.artharris.com.

For more information on brachial plexus, go to www.ninds.nih.gov/disorders/brachial_plexus/brachial_plexus.htm


It was 11 p.m. July 9, a hot, sweaty night in Baghdad, when Zina, 27, felt her baby coming. With her pediatrician husband at the hospital across town, she was home alone, a little excited, a little afraid. "This was our miracle baby," recalls Zina, who had suffered a miscarriage two years earlier, "and we didn't want to lose it."
Advertisement
Today's Photos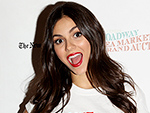 Treat Yourself! 4 Preview Issues
The most buzzed about stars this minute!