People Top 5
LAST UPDATE: Tuesday February 10, 2015 01:10PM EST
PEOPLE Top 5 are the most-viewed stories on the site over the past three days, updated every 60 minutes
Making Up for Lost Time
As Shawn Hornbeck Readjusts to Life at Home, Police Investigate Whether His Alleged Kidnapper, Michael Devlin, May Have Abducted More Children
Shawn's first steps toward the rest of his life—a haircut, a drive with his folks, getting rid of his lip ring—suggest that, so far, he is doing okay. In the days since FBI agents rescued Shawn, 15, and Ben Ownby, 11, from the apartment of pizza parlor manager Michael Devlin on Jan. 12, Shawn has been "smiling, hanging around with friends, talking about old times," says David Godat, a pastor and family friend. As for what happened during his ordeal, "There hasn't been a whole lot of conversation yet," Shawn's father, Craig Akers, told KMOV-TV in St. Louis. "He'll tell us everything ... in his own good time. I'm sure there were things that would rip my heart out."
Akers and his wife, Pam, appeared on the
Oprah
show on Jan. 18 and said they believe Devlin sexually abused their son. Shawn has yet to open up about what happened but did tell
Oprah
, "Every day I prayed to God that one day I would be back with my family ... I felt their hope and love." The Akerses were criticized for discussing Shawn's ordeal and for bringing him on
Oprah
only six days after his rescue. "I worry a lot about the trauma it puts on Shawn," says child-protection activist Patty Wetterling, whose own son disappeared in 1989 and is still missing. "It's important to give these kids a chance to heal." But the Akerses said they went public to give other families hope. "Shawn had the choice of whether or not to do anything," Craig Akers told the
Today
show. "I really do think that it's helpful to him."
Curiosity about Shawn's case centers around why he didn't try to escape or at least hint at his identity to people he met. He had access to a cell phone but never called his parents; he once approached a cop after his bike was stolen but didn't mention he'd been abducted. Last year Shawn even met a girl in a park and dated her for several months. The girl—a freshman at Visitation Academy, a private all-girls school in St. Louis—attended a formal school dance with Shawn last Dec. 9. Yet it appears she knew nothing about his predicament.
Another riddle: Why was Shawn taken? Michael Devlin, his alleged abductor, told the
New York Post
in a jailhouse interview, "I guess you could say I was lonely. All my friends started getting married and having kids." Investigators formed a task force to see if Devlin, who pled not guilty to kidnapping, can be linked to the disappearance of other Missouri children, particularly Arlin Henderson, then 11, who, like Shawn, lived in a small town not far from St. Louis and vanished while riding his bike, in 1991.
As for Ben Ownby, the boy who was rescued along with Shawn after being missing for four days, "He's doing real well; he's Ben all over again," says his uncle Loyd Bailie. Last week, at Chicago's Shedd Aquarium, "Ben and his sister got to feed the sharks and pet the dolphins. He just loved it." And while Shawn got his rad new ATV, his family also knew the public's generosity: A group of local builders, aware that the Akerses spent their life savings searching for Shawn, have volunteered to build them a new home. The theme was clear: a fresh beginning. "No one is bringing up the past, because it brings back bad memories," says pastor David Godat. "The main thing now is trying to create some new good memories."
Contributors:
Pam Grout/Lawrence,
Kans.,
Eileen Finan/Nashville.
Shawn Hornbeck went for a long ride on a four-wheeler. That wouldn't be news, except that for Hornbeck—held captive for 4 years and 98 days—reconnecting with family and the ordinary events of everyday life, say friends, may be the best thing for him. "He's doing good," says Cody Betts, 14, who was Shawn's close friend before his 2002 abduction and who rode on the back of the shiny new ATV, a gift from a local dealer. "We were just catching up. He seems glad to be back."
Advertisement
Today's Photos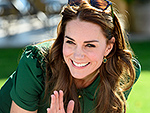 Treat Yourself! 4 Preview Issues
The most buzzed about stars this minute!