People Top 5
LAST UPDATE: Tuesday February 10, 2015 01:10PM EST
PEOPLE Top 5 are the most-viewed stories on the site over the past three days, updated every 60 minutes
An Apology for Rape?
Trying to Make Amends, a Recovering Alcoholic Rips Open An Old Wound—and Could Face Life in Jail
So it was—for an incident that happened in 1984, and that is now at the heart of an extraordinary criminal case. The letter was from William Beebe, 41, a recovering alcoholic who—motivated by steps 8 and 9 in the Alcoholics Anonymous 12-step program—apologized to Seccuro for a sex encounter that occurred during a fraternity party when both were students at the University of Virginia. In a later e-mail, Beebe took "full responsibility ... for having raped you." But his effort to make amends had an unexpected consequence. Seccuro, now a party planner in Greenwich, Conn., filed rape charges—something she says UVA officials talked her out of doing 21 years ago. Since Virginia has no statute of limitations on rape, police arrested Beebe in his Las Vegas home Jan. 4. Free on $30,000 bond but facing life in prison (a hearing is set for March 24), he now claims the sex was consensual. "This is not a simple case," says UVA spokeswoman Carol Wood. "It's a case full of complexities and heartache."
An only child raised by a bus driver and a homemaker in Westchester, N.Y., Seccuro was her high school valedictorian and rarely drank or partied, she says. Just four weeks into her first semester at UVA, the 17-year-old went to an off-campus party at the Phi Kappa Psi fraternity with a friend. She says she got separated from her friend and had a drink that made her arms and legs feel numb. That's when she says Beebe, then 19 and a pledge at the fraternity, grabbed her by the arm and took her into a room. "I remember thinking, 'I'm being raped here and I'm going to die,'" she says. Seccuro, who says she was still a virgin, recalls waking up on the sofa the next morning, alone and naked beneath a bloody sheet. "They just left me there," she says, welling up at the memory. "I was discarded like a piece of trash."
Seccuro went straight to UVA's emergency room but says she was told they had no rape kits and that she would have to travel 70 miles to another hospital. Instead, she never took the test. "I was exhausted, not thinking straight," she says. Seccuro claims UVA officials told her the matter would be handled internally, and that she shouldn't report it to Charlottesville police. But Carol Wood says a 1984 report about the case clearly states "the final decision was the student's not to move forward with pressing charges." Beebe has said that a few days later he met with the dean of students and promptly left the school on his own. No other action was taken.
Beebe, a graduate of Massachusetts's elite prep school Deerfield Academy—and remembered by one college buddy as "a pretty caring individual"—denies Seccuro's version of events. "Will didn't rape Mrs. Seccuro," says his Charlottesville attorney Rhonda Quagliana. "He was trying to make a sincere apology for treating her thoughtlessly in a college sex encounter." Beebe originally used the terms "my conduct" or "the incident" when referring to that night. But "when [Seccuro] described their encounter as a rape," says Quagliana, "he didn't challenge her recollection because his whole motive was to find peace with her, not to make her hurt or angry."
Beebe worked as a real estate agent and a massage therapist but battled alcoholism for years. He told Seccuro he was in and out of rehab centers until 1993, when, thanks to AA, he finally got sober. "Most of us had no idea what Will was carrying around with him," says someone in his AA group. "For him it was tell the truth, or drink and die."
It took a few more years for Beebe to finally write his letter to Seccuro, who since the incident has endured constant insomnia and panic attacks. After a troubled first marriage, she met Michael, an investment banker, at a train station; they married in 1999 and have a daughter, Ava, 3. She says going to the police was not an easy step. "I kept asking myself, 'Do I want to open this door again?'" Now that she has, her husband is behind her 100 percent. "I think the guy should be punished," he says. "You can't expect forgiveness and not accept your punishment. "
Pursuing the case and going public with her name was, she says, a way to help other rape victims—as well as herself. "Everyone has their own monster in a closet," she says. "He is mine."
... I want to make clear that I'm not intentionally minimizing the fact of having raped you. I did. And I understand how our now differing accounts have evoked an angry conflict within you.... It seems no matter what I say, you are dissatisfied that I am all about the business of accountability and taking full responsibility as I can for having raped you.
THE E-MAIL CONFESSION
Seccuro began e-mailing Beebe "to find out who this person was," she says. Above: an excerpt from his Nov. 30 e-mail to her.
Contributors:
Mary Esselman/Charlottesville,
Nicole Weisensee Egan/Greenwich,
Champ Clark/Los Angeles.
Twenty-one years disappeared when Liz Seccuro grabbed a letter from the morning mail last September. "Her jaw dropped," recalls her husband, Michael, 34. "Then she started crying." Seccuro, 39, didn't even have to open the letter to know what was inside. "I almost had a heart attack when I saw his name," she says. "What else could it be but an apology?"
Advertisement
Today's Photos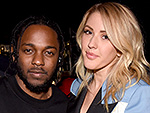 Treat Yourself! 4 Preview Issues
The most buzzed about stars this minute!