People Top 5
LAST UPDATE: Tuesday February 10, 2015 01:10PM EST
PEOPLE Top 5 are the most-viewed stories on the site over the past three days, updated every 60 minutes
Britney's Road to Rehab
After Weeks of Wild Partying and Alarming Behavior—Capped by the Night She Shaved Her Head—the Pop Star, with the Support of Family and Friends, Gets Help
Britney Spears
seems to have hit rock bottom was that nothing made sense—beginning with her after-hours arrival at Esther's Haircutting Studio in Tarzana, Calif., about a half-hour drive from her Malibu home. At 7 p.m. on Feb. 16, owner Esther Tognozzi had locked the doors and was cleaning up when she heard a bang on the door. "Someone said, 'Ms. Spears is here and she wants a haircut,'" Tognozzi recalls. "I let her two bodyguards in and then she walked in, cool as a cucumber, with no expression, like flat-lining, with a hood over her face. She said, 'I want you to buzz my hair off.' And I said, 'Honey, are you sure? Are you sure you're not just hormonal and you'll wake up tomorrow morning and regret it?' And she said, 'I want it all off.' I said, 'I'm not going to do it.' And she said, 'Then I'll do it.' So I walked up to her guards to ask if it's okay and they said, 'It's her hair. She can do what she wants with it.'"
And so she did. While Spears took an electric razor to her head, Tognozzi, 48, says she tried to "snap her out of her trance by trying to talk to her as a mother." She asked if Spears was feeling okay, if her extensions were hurting her. "She really didn't say much," says Tognozzi. "She kept shaving and shaving. The only time she showed any emotion at all was when she was done and she looked in the mirror and she got all teary-eyed and said, 'My mom is going to freak.'"
Her mom wasn't the only one. Over the next few days, the singer's parents, Lynne and Jamie Spears, as well as her sister Jamie Lynn, 15, and the close-knit group of friends and extended family in her hometown of Kentwood, La., watched in fear, anger and disbelief as news reports showed grainy footage of the 25-year-old mother of two—sons Sean Preston, 17 months, and Jayden James, 5 months—walking into a tattoo parlor after shaving her head, looking vacant, frightened and bewildered. One close family friend called Spears's behavior a "cry for help" in a year that has already been marked by trauma, from the death of her beloved aunt in January to the betrayal she felt in February when ex-beau Isaac Cohen gave a British tabloid an intimate account of their life together, to recent published reports of excessive drinking. "Her loneliness was palpable," says Spears's hairstylist, Corinne Asch, of Lukaro Salon in Beverly Hills. "We would be doing her hair and her nails and all of a sudden she would just start crying."
"She is obviously in a lot of pain and needs help immediately," says Doreen Seal, a longtime family friend whose son Jason Alexander, 25, was married to Spears for 55 hours in 2004. "She is a mother of two, and someday her little boys are going to be old enough to see what she's doing and be hurt by it. Whatever she is dealing with is not going away for her until she fixes it."
To the relief of everyone who knows her—including her soon-to-be-ex-husband
Kevin Federline
, 28, who "is concerned for Britney and his children; he loves her," says a friend—she has taken a first step. On Feb. 20, days after an intervention staged by her manager Larry Rudolph and several family members, Spears's camp announced she had voluntarily checked herself into a rehabilitation clinic in California. "I think she made a step in the right direction," says family friend Ginger Simmons, 43. "We all make mistakes and do things we aren't proud of—and we don't have the paparazzi in our face all the time. We have to remember that there are children involved, and that this is someone's daughter, someone's sister, someone's mother."
Music producer and songwriter Sean Garrett, who has recently worked with Spears on five "crazy, exciting" tracks from the album she is expected to release later this year, also sees rehab as a good step. "She's getting her life together, getting it where it needs to be," he says, adding that during their time in the studio she was not only "really focused" but also a loving mom. "She brought her kids to the studio and would spend quality time with them between recording, playing with them and stuff. She loves her kids." As he sees it, "She just needs time to herself. She's not crazy; she's young, she's rich, and she does what she wants to do."
Many hoped that what she wanted to do after her November split from Federline was get her hectic life on track. When she appeared on
Late Show with David Letterman
on Nov. 6, "People were rooting for her," says a source. "They were saying, 'She's getting her act together.' All was forgiven." Even, says the source, when later that month she started partying hard with the likes of
Paris Hilton
: "It seemed like she was just blowing off steam."
And wherever she went, there was a crowd. One L.A. resident will never forget happening upon the star on Dec. 17, when, after hitting an L.A. Lakers game with friends, Spears and her pals were trying to get into the Hollywood Roosevelt Hotel—only to be overtaken at the door by "a swarm of about 15 paparazzi who were screaming and really aggressive," says the source, who happened to be walking in at the same time. "Some actually jumped off the second story, where they'd been hiding. They knocked a girl down." In an attempt to help, the source whisked Spears into a closet and asked what he could do for her. When, at her request, he went out to the front desk to enquire about the Marilyn Monroe suite, she began singing "Silent Night." He returned to tell her there were no rooms available and asked what else he could do, and "she replied, 'I just want Chicken McNuggets. I want to go to McDonalds,'" he says. "She was making sense, but she was so monotone. It was like she had no idea what was going on or how to help herself."
And she continued partying. She kicked off the New Year with a scheduled appearance at Pure Nightclub in Las Vegas, where she sparked controversy by having members of her posse escort her out around 1 a.m. Though Web sites reported she was so drunk she collapsed, her manager Larry Rudolph denied the charge, saying she was simply "real tired." Either way, from there it got worse: shots of her out without her underwear, accounts of her donning a stripper's bikini and dancing on a bar top, stories of her passing out at the Gramercy Park Hotel bar in Manhattan on Feb. 10.
When on Jan. 21 her aunt Sandra Covington died of ovarian cancer, Spears returned to her hometown for the funeral. "Britney was able to go to the cemetery without anyone bothering her," says a family friend. "She couldn't stay for long though. She was in and out of town with the boys. She doesn't have time to stop, and that's part of the problem. She doesn't have time to stop and think."
Or listen. As her friends and family in Kentwood have watched her spiral out of control, "They are worried," says one close friend. "Britney's life in Hollywood and New York is so different from life here at home." Gregory Pittman, 23, an emergency room nurse in Hammond, La., who has been close to Spears and her family since they were children, is just one who has tried to talk to her. "We told her she needs to get control over what's going on," he says. Her response, he adds, "is always she was old enough to do what she wants to do.'" As another source puts it, "When everybody you surround yourself with is on the payroll, they say, 'Yes, yes, yes.' Who is there to say, 'Put on some underwear'? No one is there to protect you from yourself."
Ironically, the day before her meltdown at Esther's salon, Spears seemed on the road to becoming her own protector. On Feb. 12 she flew with her sons to Miami, where she checked into the Four Seasons hotel. According to a staffer there, she was in good spirits. "She ordered room service," says the source. "She was very polite to me. Always when she comes here she's nice, very gentle." Her visit seemed casual, marked mostly by a pre-Valentine's Day shopping spree at Bebe and Guess stores in Aventura Mall. But it could not have been more serious. According to a friend of Federline's, Spears spoke with her soon-to-be-ex while she was in Miami. "Kevin wanted her to get help so she could be a good mother for their kids and not end up dead," says his friend. "He just couldn't take it anymore. He was desperate for her to get help."
According to the source, Spears agreed to return to L.A. so the two could talk over her options in person. Instead, on Feb. 15, she left her boys with caretakers and, accompanied by two bodyguards, flew on a private jet to the island of Antigua. There she was driven to Crossroads Centre, a rehab clinic founded by Eric Clapton. "She spent a fair amount of time there, about two hours," says a local source. "She walked around and checked it out."
But she didn't stay. By 9 p.m., Spears was heading back to Miami—and the free fall that began the next day. During the afternoon of Feb. 16, passengers at the Miami International Airport were stunned to see Spears running through the terminal, hoping to make an American Airlines flight to L.A. When she arrived, out-of-breath and without a handler in sight, she was told that the plane's door had been shut and the walkway retracted. "She was really upset," says David Paulsen, 28, a passenger on a plane at an adjacent gate who witnessed the exchange. "She said to the agent, 'I've got to get on this plane to get home to my kids.' She was blinking a lot and the corners of her mouth were going down. She looked like she was about to cry. So the agent got on the phone and said, 'I've got
Britney Spears
here and she wants to get on the plane.'"
She got on the plane—but not into first class, which was full. So Spears walked past the astonished passengers in coach and took a seat in the last row. "It was one of those surreal moments, the shock of my life," says a passenger seated a few rows in front of her. "She sat by herself for five hours. She looked like she was trying to hold it together, but she wasn't doing well."
Indeed, it was only hours after landing that Spears showed up at Esther's Haircutting Studio, not even having bothered to change out of the clothes she wore on the airplane. But shaving her head was only the beginning of the night's drama. At 8:30 p.m., with a sweatshirt covering her newly shorn head and a crowd of about 150 people—both paparazzi and locals trying to see the action—closing in on her, Spears ducked into Body & Soul Tattoo Shop. "It was brutal," says Emily Wynn Hughes, a former employee who was in the store at the time. "Her face looked tired and she seemed nervous and on edge. She seemed distraught."
While browsing around the shop, Spears, who has at least five tattoos, happened upon a portfolio of the tattoo artist's work, and decided to add to her collection: a hot pink kiss on her wrist and a cross on her hip—only to remember how much it hurts. Says Hughes: "She wasn't shy to say, 'Oh my God! This is so painful! Stop, stop, stop!'" But instead of quitting, Spears asked her bodyguard to get the Janis Joplin CD
Pearl
from her purse. "It seemed to settle her," says Hughes. "She went from being excited to being in pain to [being] calm. The music is very real and raw and maybe that says something about what's she going through right now—cut down to the core like Joplin did. Once she got the tattoos done, she was in a better place."
Two days later, she seemed truly in a better place—sitting in a blonde wig with her father, Jamie, 54, at Stevie's Creole Bar & Cafe in Encino, enjoying an early Sunday supper of fried chicken, gumbo and collard greens. "Britney and her dad seemed to be having a heavy discussion," says co-owner Leslie Perry, "but otherwise they seemed in good spirits." Two days after that, Spears was in rehab. "Britney has a terrific support system and a lot of people who love her," says friend Connie Brabham. "We're all hoping this will work out for everyone."
Contributors:
Bryan Alexander/Los Angeles,
Michael Fleeman/Los Angeles,
Lisa Ingrassia/Los Angeles,
Amy Elisa Keith/Los Angeles,
Marisa Laudadio/Los Angeles,
Ken Lee/Los Angeles,
Mary Margaret/Los Angeles,
Lycia Naff/Los Angeles,
Alicia Dennis/Kentwood,
Mark Lambert/Ke.
Advertisement
Today's Photos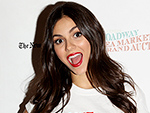 Treat Yourself! 4 Preview Issues
The most buzzed about stars this minute!