People Top 5
LAST UPDATE: Tuesday February 10, 2015 01:10PM EST
PEOPLE Top 5 are the most-viewed stories on the site over the past three days, updated every 60 minutes
Marie Rossi
One of the First Women to Fly in a Combat Area, She Was a Vibrant Army Commander Who Easily Won the Affection of Her Troops. She Died in a Helicopter Crash but Left Her Country a Legacy of Love and Loyalty.


America, too, will miss the upbeat, 32-year-old Rossi, the attractive brunet who stole the hearts of TV viewers when she appeared on a CNN interview the day before the Feb. 24 ground assault began. One of the first American officers to cross into enemy territory, ferrying troops, ammunition, fuel and supplies to the front, she bravely remarked then about possibly dying in combat: "Sometimes you have to disassociate how you feel personally about the prospect of going into war and, you know, possibly see the death that's going to be out there. But...this is the moment that everybody trains for—that I've trained for—so I feel ready to meet the challenge."

Ironically, it was the day after the Feb. 28 cease-fire that her cargo helicopter—flying at night and in bad weather—crashed into an unlit microwave tower in northern Saudi Arabia. "After the TV interview, we were so excited and proud." Rossi's father, Paul, 76, says. "Then came the awful news—Marie's not coming home." Her mother, Gertrude Nolan Rossi, gamely adds, "It's very hard to accept, but I know my Marie. My daughter would expect us not to fall apart."

Marie Therese Rossi, the third of four children born to Paul, a book bindery treasurer, and Gertrude, a Wall Street secretary, grew up in the family's modest, two-story home in Oradell, N.J., a bedroom community of 8,000 a half hour drive from New York City. "Marie was a live wire from the start," recalls Gertrude, 71, "always climbing out of her crib, crawling around, then walking at 11 months." Later, whether she was playing kickball in the street or catching tadpoles with other kids on the block, Marie relished adventure and leadership. "She was the instigator, the natural leader, the one who wanted to try new things," says Beth, her younger sister by one year. "And she made sure her little sis was included. People or animals, it didn't matter. She was always protective, very caring."

A 4-H member, Marie's passion for animals bloomed when she and Beth began stable-work on a nearby farm in exchange for their horse's keep. Over a four-year period, she and her older sister. Patrice, now 36, and four other girls spent countless afternoons and weekends there. Marie was 14 when she and Beth bought their first horse, an ailing mare named Cherokee. "She had swamp fever," says Larry Miniter, father of two of the girls. "Marie was very stubborn, refused to let the old plug die. All night she and the girls took turns walking her, holding her up with suspended ropes. When she died, we all cried."

At River Dell Regional High School, Marie joined a swim club and soon became a lifeguard. Lee Fussell, 34, remembers her best friend as a "petite, 5'4", cool-eyed optimist" who defined herself as a person first and a woman second. "We were all raised to be our own persons, but Marie was special," says Fussell, whose family spent two weeks of many summers with the Rossis at a Cape Cod beach. "She dipped into a lot of things—sailing, horse shows, dating, collecting money for a stray-pet project. And she was very popular, across the spectrum, from geeks to jocks. She led with her heart, never arrogant, never phony. And if she believed in something, she'd speak out. Once we were in a mall, and she walked up to a lady wearing a fur coat and said. 'Do you realize how many animals died to make your coat?" That was quite a challenge coming from a 15-year-old girl."

When Marie graduated from River Dell in 1976 and entered Dickinson College in Carlisle, Pa., to major in psychology, her parents thought their daughter might become a child psychologist. But Marie joined the school's Army ROTC program, liked the military challenge and, to no one's surprise, was commissioned a second lieutenant upon graduation in 1980. "We're not really a military family—that is, we never really pushed it." explains Paul Rossi, himself a decorated Marine in World War II. "But when I pinned her bars on her at the graduation ceremony, we were tremendously proud."

First stationed at Fort Bliss, Texas, as an artillery officer, Marie eventually completed a rotary-wing flight program—as flight class leader—and became a pilot in 1986. She flew Chinooks on assignment in South Korea, where she met her future husband. John "Andy" Cayton. Last year, as a major, she took command of a company at Hunter Army Airfield in Georgia, where she wed Cayton, now 36. "They made a wonderful couple—he was tall and serious, and she was slight and bubbly," says Gertrude. "It didn't matter that she outranked him; they were in love."

Warrant Officer Ken Copley, a Vietnam vet who knew Marie in her last assignment, remembers her as "an unusual commander-young, smart and capable, but also a pretty woman with a delicate handshake." Copley adds that she was among the most respected pilots he has known. "I once overheard her being tested by a tough flight examiner," he says. "I was taking a written test on the other side of the room and tried not to listen. But her answers were so good that I stopped what I was doing and started taking notes. That's the way she was—you paid attention. Very professional but very human."

This compassionate side of the military pro surfaced in mid-September when B Company's 15 Chinooks and nearly 200 officers and troops—12 of them women—were sent to a compound near Dhahran, Saudi Arabia. "The place was full of stray cats," recalls Capt. Chip Morton. "Pretty soon Marie was feeding half her food rations to those damn cats. She took a lot of ribbing about that. And when we left to go north, she worried about what would happen to them." Warrant officer Miller, who also served with Rossi in South Korea, says she would add some feline whimsy to unofficial documents, signing them with "a little cat face" beside her name.

During the months of Operation Desert Shield. Marie managed to see her husband, Andy, only a few times for brief visits. A special-operations pilot, Andy was deployed farther north, and she was often on such prestige runs as the ferrying of Vice President Dan Quayle. Secretary of State Jim Baker and other VIPs about the desert kingdom.

Despite the dreariness of field life, almost every day Marie wrote playful, optimistic letters to her family and friends. "We're 26 women in a three-room house," she says in a 15-minute video sent home in December. "There's volleyball next to the chaplain's tent.... No swimming in the pool. We [women] don't do it...to avoid attention. Food? I'd like a steak, prime rib, baked potato, stuffed flounder and king crab.... Oh, tape's over. I love you very much. I miss you. Bye-bye."

In one of her last letters home, she mentioned living to the Euphrates River to retrieve some "bedraggled" Iraqi POWs. "It's like skipping back in time," she wrote. "Tribes of Bedouins, camels, sheep. Living in tents and mud houses. No cars, no trucks, just horses. It was wild. Plus being near the river delta gave us a change of scenery. It was somewhat green and marshy, as opposed to flat, brown rock and sand. I will be so glad to get out of here...ready to call it quits here. No word from Andy since the ground war, but I'm sure he's okay."

Only days later, on March 1 about 7:30 P.M., Marie, her copilot Chief Warrant Officer Robert Hughes, 35, and crew members Specialist William C. Brace, 24, and Staff Sgt. Mike A. Garrett, 31, crashed into the 375-foot tower and died. One survivor, Gunner Specialist Brian Miller, 20, is recovering from severe injuries.

Andy Cayton survived the war physically, but "inside, emotionally," says a Rossi family friend, "he was probably a basket case." After returning to the U.S. with his wife's remains, he attended a memorial service in Oradell, then her burial at Arlington National Cemetery, where she was the only woman casualty of the gulf war to be so honored. "The Lord has given this country a hero." he said at the Oradell service. "He has taken my Marie and the love we had for each other and given it to the hearts of this country."

For the empty hearts of Paul and Gertrude Rossi, their bubbly daughter will live on in 32 years of cherished memories, from crib to combat. The Rossis will also have a gift Marie gave her mother last year: a windup music box that plays the tune "Memory" from the musical Cats. "I listen to it every day," says Gertrude. "It's beautiful."


It was a cool, sunny morning in northern Saudi Arabia—a good time, it would seem, for celebrating life. Yet the soldiers of B Company, 18th Army Aviation Brigade, had gathered in the desert to mourn. They came to pay tribute to their commander, Maj. Marie Rossi, and three members of her Chinook helicopter crew, killed in a crash two days before, on March 1. For the memorial service, held between sandbags on the parking pad of the missing chopper, four helmets and four sets of boots were perched on a canvas-draped box. As three chaplains and a few soldiers took turns speaking, Chief Warrant Officer John Anderson Cayton, an Army chopper pilot with another unit and the man Marie Rossi wed almost nine months before, remained quietly stoic. "He was in shock—we all were," recalls Warrant Officer Robert Miller, who had served with Rossi since 1986. "You don't often see grown men and women cry like that, but it's understandable. We lost four good ones. And Major Rossi, she was more than just our commander—to some of us she was like a sister. She really cared about her troops. Lord, we're going to miss her."
Advertisement
Today's Photos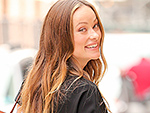 Treat Yourself! 4 Preview Issues
The most buzzed about stars this minute!