People Top 5
LAST UPDATE: Tuesday February 10, 2015 01:10PM EST
PEOPLE Top 5 are the most-viewed stories on the site over the past three days, updated every 60 minutes
Reba McEntire Reigns
Country's One-Woman Whirlwind Cheerfully Drives Herself to Be the Perfect Wife, Mom, Boss and Star


"Narvel really got aggravated with me," McEntire relates. "He said, 'You do not know how to chill out. You're going to kill yourself.' He knew I didn't want to hear it, and he told me he wouldn't say another word." But the upbeat perfectionism that is the stamp of country music's reigning queen applies to everything she does—even relaxing. "I just grabbed up my stuff, put it in the house and came right back out and sat in his lap," she says. "I said, 'You're right. This is our day, this is family day.' And he said, 'Okay' and put his arm around me, and we were fine."

Family days don't come around too often for McEntire, who plans to play 127 concert dates this year. In the meantime, she will star in the Oct. 9 CBS TV-movie Is There Life Out There? her sixth film or television role. Her 22 albums have sold more than 20 million copies, and her autobiography spent 16 straight weeks on The New York Times best-seller list this year. In addition, McEntire runs a burgeoning business empire with Blackstock, the former steel guitar player in her band who married the star five years ago. Their enterprises include a Thoroughbred horse farm, a construction company, a jet charter service and Starstruck Entertainment, which handles song publishing, concert bookings, publicity and/or promotion for McEntire and 10 other artists.

It's a shame McEntire can't steal away from being Reba Inc. more often, because her Tennessee spread is something to behold. The singer's father, Oklahoma rancher Clark McEntire, 65, calls the place Disneyland. A circular drive curls through lushly planted grounds past a fountain in front of the four-story mansion. Out back are tennis courts, Shelby's playground and a six-car garage. Inside, an elevator with an etched-glass door serves the two upper stories. Three bedrooms are set aside for visits from Blackstock's children from a previous marriage (daughters Shawna, 20, and Chassidy, 15, and a son, Brandon, 17).

One flight down from the main floor is McEntire's office, which housekeeper Rose Carter, 50, calls "the slave room, because that's where Reba spends a lot of time working." On the wall hangs a framed Barbara Stanwyck autograph. "She's my best role model," McEntire says. "She came prepared, she was always on time and something to watch." Ralph Emery, Nashville talk show host emeritus, makes another observation. "I've met in show business three women who've all had the same kind of drive to succeed," he says. "Dolly Parton, Barbara Mandrell and Reba McEntire. They have that grit, that will to win."

McEntire is already a winner: She has two Grammys among 28 major awards, and her six Country Music Association nominations in '94, including Entertainer of the Year, are a record for a woman and the most for any performer this year. But don't expect her to ease up: "Never do I think I've learned it all," she says. "Never do I think I've got it down pat."

The singer credits her upbringing on an Oklahoma ranch with instilling her outsize work ethic. "My parents taught us responsibility early," McEntire says. "Once, my sister Alice came in so late Daddy was already up cooking breakfast. He waited until she got sound asleep and then woke her up, told her he needed help with the cattle that day, and he worked her butt off.

"I won't ever be that severe with Shelby because we've got everybody around us to do things," she adds (there are four people on the household staff; two others work on the 42-acre Starstruck horse farm across the road). "But Shelby does like to help feed the horses, dump leaves, whatever, and I encourage him. I praise people who work, and he knows if he wants my attention, he's going to have to work real hard."

McEntire goes to great lengths to be there to provide the attention. "Even if I have several concerts in a city, I fly home after each concert so I can be with Shelby and sleep in my own bed," says McEntire, who braves the skies in her six-seat Hawker Siddeley jet despite lingering sadness over the deaths in 1991 of her tour manager and seven band members in a plane crash near San Diego. "Anything with Shelby is fun, even brushing teeth. When we have to tour on a bus and stay in a hotel, I'm secluded, I'm a prisoner, and I resent it."

At home, the recreational options can be overwhelming. "Narvel and I have so many toys, we feel guilty if we don't try to run through all of them when we're having a day off," she says. "So me and him will jump on the motorcycle and go take a tour—I ride behind. Then we'll get in the boat with Shelby and take a cruise up the river"—their house sits beside Old Hickory Lake, which empties into the Cumberland River—"then we'll hang out by the pool, then go see the horses."

If Shelby has more playthings than most little boys, he also has to endure more painful separations. "But I can't give in to him," McEntire says. "I let him know I have responsibilities, I have commitments, and he has to stay, and I have to go. He doesn't like it a lot of times." Understandably, Shelby also doesn't like fan intrusions when he's out with his mother. "He'll growl and say, 'No autographs today,' " McEntire says. "I've really had to talk to him about that. I asked him, 'Shelby, you know how you like your Big Foot truck? Do you know why me and Dad can buy that for you?' He said, 'No,' and I said, 'Because those fans come to see Mama's concerts, and those fans get Mama's records, and those fans love Mama. If it wasn't for those, fans, we wouldn't have this house, and we wouldn't have all your toys, because all your toys came from fans."

Despite her drive, McEntire seems to have a light touch as a boss. "She doesn't act like she is who she is—she's just your friend and very down-to-earth," says Shelby's nanny, Michelle Nunn, 28. McEntire gets mountains of brownie points from her employees: She pays to fly her entire staff of more than 100 and their spouses to Florida every December for a three-day vacation at the Ritz-Carlton in Naples. Admiration rather than envy also characterizes the way McEntire's music business peers see her. "I have never seen anybody work so hard and have so much fun," says John Michael Montgomery. "Reba always treats me like family, not like an opening act."

Reba's rapport with Narvel also draw's raves. "It's neat to see them interact," says Graeme Lagden, her tour manager of three years. "They're great business partners and obviously very much in love. They absolutely wear well together." (McEntire's previous marriage, to rancher and rodeo competitor Charlie Battles, ended in divorce in 1987.) "Narvel and I have the same dream," says McEntire. "He's the thinker-upper and I'm the doer."

The doer is far from done. "I don't skip a month," she says. "There's too much competition. I'm not willing to gamble. I want to stay as close to the top as I can, for as long as I can. Then when I'm through with it, I'll say, 'Bye.' "


On a recent warm weekend, Reba McEntire spent a rare day off with her family at the pool of her 32-acre estate outside Gallatin, Tenn. Narvel Blackstock, 38, her husband and manager, and their son Shelby, 4, were merrily splashing away—until Blackstock noticed that McEntire, 39, had retired to the white-wicker porch swing to autograph the baseball caps, drawings and other keepsakes that fans send in for her to sign.
Advertisement
Today's Photos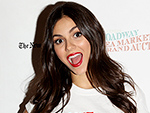 Treat Yourself! 4 Preview Issues
The most buzzed about stars this minute!