People Top 5
LAST UPDATE: Tuesday February 10, 2015 01:10PM EST
PEOPLE Top 5 are the most-viewed stories on the site over the past three days, updated every 60 minutes
The Outlaw in Love
At 57, Waylon Jennings Is Still Known as Hoss, but He's Actually a Teddy Bear


These days, Jennings is more likely to be called Papaw than Outlaw. On his adventurous new album (his 68th), Waymore's Blues (Part II), he sings in his burly baritone wry and probing new songs. "A man in love is what I want to be," he rumbles. "I guess that makes me an endangered species." Last year the father of seven—and grandfather of seven—even put out a children's album, Cowboys, Sisters, Rascals & Dirt. "I think the most important thing in the world is to listen to a kid and give him time," he says. "We build our life around Shooter now."

Shooter is Waylon Albright Jennings, 15, the singer's son with his fourth wife, Jessi Colter. This month, Waylon and Jessi celebrate their 25th wedding anniversary. And the hard-livin' hell-raiser who has sold 28 million albums and racked up hits like "Are You Sure Hank Done It This Way" and "Good Hearted Woman [In Love with a Good Timin' Man]" (with Willie) credits Jessi with making their marriage work. "She never gave up," he says. "I have black-white, yes-no, right-wrong. But she can see both sides. If she thought the same way I did, she'd have run me off a long time ago."

Jessi, 51, brushes off the praise. "It takes two to dance," says Colter, who had her own No. 1 hit, "I'm Not Lisa," in 1975. "I was crazy about him from the start, and he was crazy about me."

Even today the couple's mutual affection is obvious. Waylon, who underwent surgery on both hands in June to relieve the pain of carpal tunnel syndrome (caused, he suspects, by a lifetime of intense guitar strumming), talks fondly about Jessi's fussing over him—"especially those little baths she gives me." Says the singer: "We're a pretty hot couple. Every once in a while she tells me, 'I ain't gonna be married to no old man,' and I tell her the same thing."

At home, the two tease each other constantly about their respective foibles (his fast driving, her chronic lateness). They swim together in their pool, go to movies and ball games and roller-skate in a neighborhood park. And when Jennings goes on tour, Jessi comes too. "We're a little like George Burns and Gracie Allen. We get in trouble when we're not together," says Jennings, who frequently brings Jessi out to sing with him onstage. "I want her with me all the time."

When he's not in school, Shooter often joins them on the road. "I blew it with some of my kids," Waylon admits. "I have a couple who were kind of alienated, but with Shooter, I'll tell you what: He's a perfect example of it working."

Jennings admits he was a little nervous about confessing his former drug problems to his son. ("It was one of the hardest things I ever did in my life, but I didn't want someone else telling him about it," he says.) But he thinks Shooter has taken it in stride. Just this past summer, father and son were discussing the family budget, when Shooter interrupted: "Of course, if you hadn't done all those drugs for all those years, we wouldn't even be having this conversation." Says Waylon with a laugh: "Set me up good and then just nailed my butt."

Although father and son disagree about music ("I hate most country music," says Shooter. "I mean, I despise it"), they've managed to find some common ground. On the road, Shooter plays congas in Dad's band ("I like my dad's new album a lot"), and Waylon tries to appreciate the music his son enjoys. "He's got me listening to—what's it called?—Nine Inch Nails? Sounds like a train wreck sometimes, but every once in a while you hear something good."

Of course, when the inevitable generational battles erupt, it's Jessi who keeps the new Waylon rooted in reality. Recently the family sat around the kitchen table. Waylon needled his son about his mop-top hairstyle, "Shooter, I wanna know how you see through that hair." Said Jessi with a smile: "Don't you remember, honey?"


Never mind that the words Southern Comfort arch over the gate to his Brentwood, Tenn., home. Twenty years after he and Willie Nelson made their mark as the Butch and Sundance of country music—they were grunge before it was fashionable—Waylon Jennings is more likely to be found sipping diet soda than guzzling whiskey. In fact, the man called Hoss seems downright mellow. He kicked cocaine a decade ago and a six-packs-a-day cigarette habit in 1988. He shuns sugar (because of the onset of adult diabetes in 1981), seldom eats red meat (since heart bypass surgery in 1988) and drinks decaf. Well, most of the time. "Come on," he whispers conspiratorially to a guest. "Let's make some real coffee."
Advertisement
Today's Photos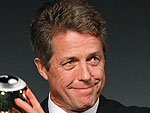 Treat Yourself! 4 Preview Issues
The most buzzed about stars this minute!