People Top 5
LAST UPDATE: Tuesday February 10, 2015 01:10PM EST
PEOPLE Top 5 are the most-viewed stories on the site over the past three days, updated every 60 minutes
Michael Richards
Tv's Top Jive-talking Hipster-doofus Fell for His Audience, and Vice Versa. Farewell, Cosmo, and Giddyup!


Richards was only bruised, but his insistence on plunging—literally—into his role often worried his castmates. "I once asked him, 'Don't you get hurt when you do all this physical stuff?' " says Ruthie Cohen, who plays the cashier at Monk's coffee shop. "And he said, 'You just have to know how to fall.' "

Richards, 48, does. "Nobody has that almost Buster Keaton style, throwing their body around, the way Michael does," says director Michael Lehmann, who cast Richards as a geeky radio-station accountant in the 1994 comedy Air-beads. But it is one of Richards's less manic moments that Lehmann remembers most. A self-described low-key guy, Lehmann laughed so hard he had to leave the set during the filming of a scene simply because of the way in which Richards was reciting dialogue to costar Michael McKean. Says Lehmann: "I was completely humiliated."

Richards's deftness brought him three Emmys and a reputation as the hardest-working guy on the Seinfeld set. Cast and crew knew not to approach him when he was rehearsing, often off in a corner alone, where, says Cohen, "he talks to himself."

Otherwise, Richards was warm and friendly—especially to guest stars. Thanks to him "it wasn't too nerve-racking," Lauren Graham says of her 1997 stint as Jerry's speed-dial-obsessed girlfriend Valerie. So what did she and Richards talk about? "He told me that he was working his way through the entire works of Goethe," says Graham. "I found that impressive."

But he's no Dr. Van Nostrand (Kramer's egghead persona). On the contrary, one night five years ago, Richards showed up at a San Fernando Valley bowling alley where Seinfeld was holding its fourth-season wrap party and was initially denied entrance by a security guard. "He didn't realize who Michael was," recalls a guest. "He looked just like a guy from the Valley who wanted to bowl." Eventually, someone vouched for Richards.

In fact he really is a Valley Guy. Divorced since 1993 from his wife of 18 years, Cathleen, a family therapist, with whom he has a daughter, Sophia, now 23, Richards lives alone in a house in Pacific Palisades not far from Van Nuys, Calif., where he was born and raised. He was 2 when his father, William, an electrical engineer, died in a car crash. His mother, Phyllis, a medical-records librarian, has never remarried. "God, she was a crack-up," Richards told PEOPLE in 1993. Early on, her zany sense of humor inspired his own. The Kramer Slide, for example, first surfaced at Thousand Oaks High School in Ventura. "He couldn't come into class unless he fell over two or three desks," recalls a classmate.

Intent on becoming an actor, Richards earned a B.A. degree in liberal arts from Evergreen State College in Olympia, Wash., in 1976, then merged onto the L.A stand-up circuit. That exposure won him a repertory role on Fridays, an ABC clone of Saturday Night Live.

After Fridays folded in 1982, Richards kept busy as a TV guest star (Cheers, Miami Vice, Hill Street Blues) and supporting player (he was Rick the klutzy gardener on the 1987 syndicated sitcom Marblehead Manor). "It was actually one of the great mysteries throughout the '70s and '80s why Michael didn't have his own show," says his pal Ed Begley Jr. (St. Elsewhere). "He has such God-given talents and works harder than anybody I know."

Seinfeld agreed. "When I heard he was available, my mind was made up," he told PEOPLE. Richards sealed the deal when, in the middle of his 1989 audition, he did a headstand. "It just came to me at the spur of the moment," said the actor, who went on with his lines as though nothing unusual had happened.

The stunt has since become a habit. "He does a lot of yoga," says Jonathan Lynn, who directed Richards in 1997's Trial and Error. "He used to stand on his head for long periods when he was waiting for a scene."

Now that Kramer has barged into apartment 5A for the last time, Richards wants to charge into feature films. "He's reading lots of scripts," says Michele Correy, an executive assistant at Landmark Entertainment, an L.A. production company, and his girlfriend for the past two years.

"He leads a simple life," says his friend Begley. "He doesn't have a lot of stuff in his house. He doesn't like clutter." Best of all, says Begley, "Michael's still got his head screwed on straight." Even when he's upside down.


He has reeled, staggered and stumbled his way through neighbor Jerry's front door hundreds of times. But unless you're a devout Cosmo-ologist, you may have forgotten: Kramer (Michael Richards) also does windows. "There was one scene where an air conditioner falls out the window," recalls Seinfeld warm-up comic Jeff Bye, "and Kramer has to dive to get it. When Michael went through the window, we thought he had broken his ribs. I had to drive him to the hospital."
Advertisement
Today's Photos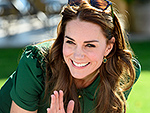 Treat Yourself! 4 Preview Issues
The most buzzed about stars this minute!