People Top 5
LAST UPDATE: Tuesday February 10, 2015 01:10PM EST
PEOPLE Top 5 are the most-viewed stories on the site over the past three days, updated every 60 minutes
The Roller Life for Mike and Judi Is Hell on Wheels


For nearly 16 years now, Mike, 31, Judi, 33, and their marriage have toughed out their little hell on roller skates with seemingly minimal damage. They look clean-cut enough to play a TV situation comedy. Physically they are not noticeably marked, because those skirmishes that bring out the animal in the audience are often artfully faked. ("The winning and losing team is predetermined before the match, but there can be a lot of jammings and other free-lance rough stuff along the way," says one player.) Why do the Gammons put up with it all? "If you want a paycheck, you skate," Mike explains. "We don't like it much, but when you're hungry, you're hungry." And because he dropped out of school after the eighth grade—it is one of the few ways to pull in $45,000. That is between them, though, and includes supplements for extra work: Mike is one of the roustabouts who install the track pre-game, and Judi stitches up the clawed and tattered uniforms during the endless bus trips.

Judi sometimes regrets that having started in the derby in their teens, "we had almost no time to grow up." But she concludes stoically, "It's been a good life, because we've been together nearly 24 hours a day, and that's made us stronger." Their goal is to be out of the roller grind within two years. Mike is still perhaps the strongest skater in the league, but he is getting old for a business in which most players range from the teens to 25, and the oldest are about 48.

Much of the players' talk on the road is about getting out before they have to, but it almost never happens. One man owns all the teams in the skating league, unheard of in a legitimate sport. He controls their lives with tough agreements that offer skaters virtually no protection. Mike was once given two weeks' notice after he injured himself in a match. "Nearly all of the skaters have signed away all their rights because they think they can skate forever," Judi says. "The derby is nice to them. Sure they fly them home when a grandmother dies, no questions asked. But when the kids get restless and want to leave, owners remind them about grandmother and how well they've been treated." But in any case, the team always comes first. Not long ago a player on the Los Angeles team had to plead before he was given time off to see the birth of his child. One hoped-for ticket out for the Gammons is a chronicle of their life which they are now writing for Double-day. Their working title is Ram, Slam, Jam and a Little Bit of Ham.

Part of the book will delve into the Gammons' greatest worry: the wrenching separations from their daughter. Mike has special understanding of this trauma, because his parents were a roller derby couple, and it is they who now care for Sharilee on the family's 113-acre ranch in Hayward, Calif. In younger days, Sharilee traveled with her parents. "Gee," says Judi, "I remember one time—she must have been 3 or 4—and she was sitting at rinkside when I got into a fight. She got so upset that she started to climb up onto the track. She was crying. Even now, seeing us fight bothers her, even though we've told her we can take care of ourselves. A few months ago she saw one grudge race between Mike and another player, who was kinda getting the best of her daddy, and she had a few big tears in her eyes."

The periodic reunions now usually last a week and, says Judi, "are eventful times. We stay up until midnight talking and playing, and during the days we go window shopping. We try to cram six weeks of living into those days."

Judi says she wouldn't prevent Sharilee from becoming the third Gammon generation on the derby circuit—but "not until she's graduated from high school or college. Some parents would be insulted if they had a daughter as independent as Sharilee. But if she were the kind who needed us every minute, we'd never make it. She's got her own life—she'd like to be a veterinarian or a jockey. But last week when we called home, she was down with some friends at the roller-skating rink."


Mike Gammon and his wife Judi McGuire are leading practitioners of one of the world's most demeaning professions. They are stars of the New York Chiefs of the roller derby which is closer to third-rung Minsky or carny than organized sport. Their six-game-a-week 51-week season is an escape-less loop of one-night stands, in smoggy arenas, with nothing in between but smelly buses, crummy motels and junk food. The circuit is a demanding test of their family's ability to stay intact. They get to see their 12-year-old daughter Sharilee only about once every six weeks. And the Gammons put up with all these indignities to perform before lunatic crowds, bellowing the foulest of four-letter abuse, pelting them with old sneakers and plastic cups full of beer, and generally carrying on in a manner that makes ice-hockey rinks seem, by comparison, like Wimbledon.
Advertisement
Today's Photos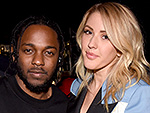 Treat Yourself! 4 Preview Issues
The most buzzed about stars this minute!