People Top 5
LAST UPDATE: Tuesday February 10, 2015 01:10PM EST
PEOPLE Top 5 are the most-viewed stories on the site over the past three days, updated every 60 minutes
Mayor Hanna Is (a) a Saint (b) a Publicity Hound (c) Both of These


After Hanna was elected on a pledge of an open city administration, one of his first acts was to remove the doors of his city hall office. Although the doors are now back on their hinges so they can be locked at night, Hanna conducts all city business publicly, often before an impromptu audience of curious onlookers. A steady stream of mayoral visitors parades through his chambers, from bankers to panhandling winos. To politicians who cringe at the thought of dealing so openly, the mayor merely cites the slogan over his desk: "This City Government Belongs to the People."

Ironically, Hanna himself once almost gave up on his hometown, a depressed upstate industrial city of 91,000 with a seamy history of municipal scandal. The son of Lebanese immigrant parents who once worked in Utica's cotton mills, he had made millions in the photochemical business. Prepared to move his home and his business elsewhere, he decided instead that he had the independence the office of mayor required. (Not exactly a political newcomer, he had been a parks commissioner in the mid-1950s, and later a one-term state assemblyman.) Walking the city streets day and night, he collected the signatures needed for a place on the ballot. In November 1973, running with no party affiliation, he defeated three opponents by a narrow plurality.

Though he won by an eyelash, Hanna interpreted mere victory as a walloping mandate. Vowing to sweep out corruption and inefficiency, he fired more than a dozen top city executives and took over several of their departments himself. Others were entrusted to youthful disciples like Larry Cohen, 25, a former teacher and a political neophyte who now holds the multiple titles of deputy commissioner of Public Services and chairman of both the Utica Transit Authority and the Planning Board.

With only a 10th grade education himself, the mayor is openly contemptuous of standard administrative credentials. "I want someone with eyes who can see what needs to be done and cares enough to do it," he snaps. "With all your fancy résumés and Harvard degrees, it don't mean a crap if you don't have eyes!" Working 16 hours a day seven days a week, Hanna expects city employees to follow—if not match—his pace. Glaring down from his second-floor city hall window, he keeps such a gimlet watch on civil servants' comings and goings that many workers now use the back entrance. Given the mayor's predilection for lopping off bureaucratic heads, insecurity is rife within his command. "An optimist," goes the uneasy joke at city hall, "is someone who brings his lunch to work."

A driving, compulsive worker, Hanna never touches coffee ("It takes too long to drink") or cigarettes. Until recently, he accepted only a $1 token of his $20,000 annual salary, while claiming to have spent some $20,000 of his own money on various city expenses. Now, informed he is legally required to take the full amount, he has reluctantly agreed to do so. Hanna's impatience is explosive. Once, frustrated in his dealings with a local company, he telephoned the president of the firm and blurted, "You are a pimple on my fanny!" When Utica bankers refused to grant a low-interest loan to a developer who planned a downtown hotel, the mayor withdrew millions of dollars in city funds from their banks, including one headed by his wife's cousin. "For 40 years those banks haven't even planted a single tree for this city," he fumed, "but every year they get richer."

Having insulted most of Utica's reigning civic institutions, Hanna stakes his political future on the support of those he terms "the wonderful little people." Thousands of letters have poured into city hall from all over the country, praising his candor and courage. "If Utica doesn't want you, we do," implored one. "Come be our mayor, our governor, our President."

Understandably, critics perceive him as a buffoon and publicity hound. Claims a scornful Abelove of the chamber of commerce: "If he could be the nude centerfold in Cosmopolitan magazine, he would do it." Though some Utica voters seem delighted by the whirlwind of activity surrounding the mayor's office, others see it as evidence of disorganization. And businessmen fear that the mayor's impulsive attacks on the power structure can only hinder Utica's growth. Observes one: "No industry likes to settle in the middle of a battlefield."

While Hanna's crusading antipolitical outbursts may have enhanced his reputation with the man in the street, the mayor suffers from isolation in chambers of government. Many of his projects have been blocked by a hostile city council, and he was recently deserted by one of his official advisers, local Democratic boss Rufus P. Elefante. "Mr. Mayor," Elefante explained unhappily, "I'm your adviser, and you don't take advice. That's why I'm resigning." Characteristically, Hanna has received each setback with a show of bravado. "For those who love me and those who hate me, I have a single message," he said recently. "I haven't even warmed up yet."


When they elected him last year, the voters of Utica, N.Y. must have known that impetuous Edward Hanna wouldn't be anyone's doormat as mayor. To begin with, he campaigned on a platform of "no platform at all." Even so, they surely got more—or less—than they bargained for. Since taking office in January, the volatile 52-year-old industrialist has cut nearly 300 jobs from the city payroll, branded Utica "a lousy place to live" and unleashed a blitzkrieg of name-calling against virtually every interest group in town. In bewildering succession, Hanna has lashed out at the banks, the police department, the Mohawk Valley Association for Progress (ridiculed by Hanna as "the chamber of no commerce"), the city-council and leaders of both political parties. "Giving the devil his due," concedes chamber of commerce president, Milton Abelove, not one of Hanna's admirers, "he has certainly shaken everybody up."
Advertisement
Today's Photos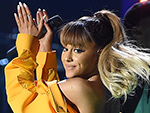 Treat Yourself! 4 Preview Issues
The most buzzed about stars this minute!