People Top 5
LAST UPDATE: Tuesday February 10, 2015 01:10PM EST
PEOPLE Top 5 are the most-viewed stories on the site over the past three days, updated every 60 minutes
Professor Louis Marder Comes to Praise Shakespeare, Not to Bury Him


He comes by his storehouse of fact, speculation and trivia not just as a teacher at the University of Illinois Chicago Circle campus. Marder also publishes the internationally distributed Shakespeare Newsletter, a fan magazine for students of the Bard, and has a collection of Shakespeare memorabilia he values at $50,000.

"Some teachers are like cisterns—they contain a great deal of information," Marder says. "Some teachers are like fountains—they splash it around a great deal. I consider myself a fountain."

Marder is aware that colleagues sometimes consider him an academic show-off who is likely to hop a jet to the Shakespeare Study Center in Armenia on little more than a moment's notice.

"I don't know if I'm a crackpot or not," he says. "But if I am, it's because people don't understand the fire and passion of what I'm doing."

He got an early start. He was 6 years old—the son of an Austro-Hungarian immigrant who washed windows in Brooklyn—when he heard the line, "Something is rotten in the state of Denmark," from Hamlet. He liked the line so much he walked around repeating it. When he was in sixth grade he began to memorize speeches from Othello and Macbeth. And when he was 21, he wrote in his diary, "What's to prevent me from now quitting school completely and studying Shakespeare for 10 years and becoming the world's greatest expert at 31?"

The timetable was a little off. It took Marder eight years studying at night to earn his B.A. at Brooklyn College. And it wasn't until 1951, when he was 35 and teaching at the college, that he began publishing the newsletter.

It has 2,500 subscribers, who in the most recent issue got resumés of dissertations, gossipy reports of Shakespeare societies around the world and Marder's defense of the dishonored king, Richard III. He was handsome and hardly hunchbacked, Marder wrote, and besides, he collected frying pans. "Can such a man be evil?"

Both in the newsletter and his 1963 book, His Exits and His Entrances, Marder has disputed the skeptics who contend Shakespeare's works were written by Francis Bacon, Elizabeth I or anybody else. "They're intellectual snobs," says Marder, whose defensiveness could stem partially from his own humble origins. "They just can't believe that Shakespeare had enough education, that this commoner could have put together 17,677 different words in his works."

As seriously as he takes his subject, however, Marder is never above making it contemporary. He once coached a New York cop who won $16,000 on The $64,000 Question. And to illustrate a point about Shakespeare's dramatic techniques, he will tell his class, "Remember the Perry Mason show? There are all kinds of complications. Then they're back in the office drinking coffee and the girl says, 'I don't know how you figured it out,' and Mason explains it. That's a denouement."

Whatever his campus popularity or his influence in the special world of Shakespeare studies, he has never quite converted his wife, Miriam. She is an elementary school teacher who has been trying for most of their 34 married years to persuade her husband to dispose of what he calls his "Shakespeare junque."

"When I come home and say, 'Miriam, we've got tickets for Macbeth! " sighs Marder, "she says, 'We've seen it.' "


Louis Marder is a 59-year-old professor who explains his specialty with cheerful irreverence: "I know more crap about Shakespeare than anyone else in the world."
Advertisement
Today's Photos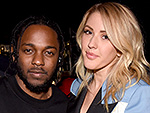 Treat Yourself! 4 Preview Issues
The most buzzed about stars this minute!