People Top 5
LAST UPDATE: Tuesday February 10, 2015 01:10PM EST
PEOPLE Top 5 are the most-viewed stories on the site over the past three days, updated every 60 minutes
Helen Lawrenson's Two Lives: Beer and Champagne, Kiss and Tell


A few days later, Lawrenson is sipping champagne at a publisher's cocktail party—the other side of her colorful life. The maritime experiences of the guests around her have been limited to bathing at East Hampton and admiring the Atlantic from the first-class deck of the S.S. France. The only constant is her outspokenness. "Quite honestly," she says, "I'm too old to suck up to anyone."

Because of her extravagant candor, Helen Lawrenson is the current darling of TV talk shows. At 67, she is fine-boned and patrician, with a firm chin and skeptical eyes. She wears her hair slicked back, revealing a pair of large ears. "Like an elephant's!" she roars amiably, "and like an elephant I can remember everything!" Apparently she does. In 1936 Lawrenson wrote the sex classic that nearly caused a Pan American diplomatic crisis, Latins Are Lousy Lovers. Now she has dropped another literary brickbat, Stranger at the Party, a memoir of her freewheeling days in Manhattan before World War II.

"I was always an observer rather than a participant," says Lawrenson, ex-Vassar, ex-Vanity Fair editor, friend of the famous and now a self-styled "hippy grandmother." (She has a son, a daughter and a grandchild.) Her earlier years were a dizzying round of cafe society and uptown parties, and in writing about them she concentrates on her own unabashed prejudices, her vigorous sex life and her one genuine love—union organizer Jack Lawrenson. After his death in 1951 she retired to England.

Her book has aroused intense reaction. "She's lying!" trumpeted one female critic. "A masterpiece of irony," responded another. "I left out about 50 of my lovers," Lawrenson responds with a shrug, "and that doesn't even include George Bernard Shaw. But then all he did was tickle my left ankle."

Born in upstate New York, the ambitious and increasingly libidinous Lawrenson first set forth to conquer the world as a journalist in Syracuse, N.Y. As it turned out, she unloaded her virginity there, too, at age 19. An old family friend was responsible, and he left her two mementos: a case of syphilis and a French china tea set.

In Manhattan her mentor was the aging publisher Condé Nast, her lover and boss at Vanity Fair, where she understudied Clare Boothe Luce, a woman she dubs "the delicate monster," while admitting, "Other women didn't compete with Clare. There was no contest." Nast liked sexual adventures in taxi cabs and, in Lawrenson's opinion, was "the most sensuous of men." She confides that elder statesman Bernard Baruch often left his favorite park bench to be with her. "Our relationship was restrained," Lawrenson recalls. "He always seemed to have the gout." Nonetheless he did present her with a set of the Encyclopaedia Britannica. The other men in her life included a Harlem gangster called Bumpy Johnson. "He was the bravest man I ever met," says Lawrenson, "except he had had so much saltpeter in jail, it seriously affected his libido."

All in all, Lawrenson considers Hungarians to have been her best lovers. "Sensual, sensuous, without guilt complexes." The English? Sweet but bisexual—therefore lacking in the proper concentration. As for Americans, they're overenthusiastic in her opinion, and "that's the worst thing you can say." Good lovers, Lawrenson claims, must be equally matched in temperament, mind and heart. "It's not technique alone that counts."

These days Lawrenson prefers going to bed alone at 6:30 p.m. with a box of Ritz crackers and cottage cheese, but she is far from finished with the subject of her own amours. Upon her return to London next month she is contemplating writing a movie script based on Stranger at the Party. She speculates that the screenplay might be improved if, instead of herself, it featured a male hero. "They age better," she says. "Besides, I'm crazy for Robert Mitch-urn. I'm sure there isn't a woman alive who can drink him into bed!"


"There wasn't a man alive who could drink me into bed!" boasts Helen Lawrenson while knocking back a beer in a tough 14th Street bar. It is near the headquarters of the National Maritime Union which her late husband, Jack Lawrenson, helped found.
Advertisement
Today's Photos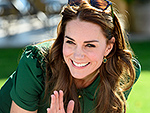 Treat Yourself! 4 Preview Issues
The most buzzed about stars this minute!