People Top 5
LAST UPDATE: Tuesday February 10, 2015 01:10PM EST
PEOPLE Top 5 are the most-viewed stories on the site over the past three days, updated every 60 minutes
Chris & Genevieve Cerf: She's Throwing Off Her Chains, but the Yoke Is on Him


The Cerfs live in a lavish Manhattan townhouse, with such playthings as mini robots and a pinball machine, and guests like George Plimpton, Carly Simon and William Styron. What Geneviève and Chris don't have much of is each other. He, as ever, is whirring ahead on "at least 49 different projects" and she, a Phi Beta Kappa in physics and astronomy from Connecticut College, is now doing graduate work in bioelectronics. "In order for a 1975 marriage to survive," she concludes, "both people have to be individuals doing what they enjoy, not constantly making sacrifices for the other." That means, she continues, "both having separate friends, careers and interests," and not, like so many other couples they know, "becoming placid, boring and uninteresting."

Chris professes to accept all that—"in theory. I really approve of women's lib," he notes, "but if I am depressed and want to talk to Geneviève and yet I know she is at the library, then emotionally I get very upset." Their salvation so far (the marriage has lasted three years), says Geneviève, is that "we both respect what the other one is doing too much to really interfere with it."

"I've just been waiting for it all to collapse so I can marry him myself," says New York TV reporter Kristi Witker half facetiously. "If I decided to have an affair with Chris I wouldn't feel as if I were being disloyal to either of them. That ability they have of being each other's best friend doesn't leave any room for jealousy. It's almost as if they were pals of the same sex." "Maybe it's the French in me," says Geneviève, when pressed on the subject, "but I really respect the institution of marriage. Perhaps the circumspect way Europeans act—taking mistresses—wouldn't be such a bad thing, but it's not really the American way, and I hate public scandal of any kind."

Chris's solution to household tension is to assault the piano with his raucous primal scream versions of rock'n'roll oldies, especially dirges like Teen Angel. "It's a lot like the therapy I am involved with," he says. As early as his teens Chris found his passion for rock subverting the classical piano lessons his parents provided. Though his father was the successful co-founder of Random House and an expansive What's My Line? panelist, Chris found him "closed emotionally" at home. "I never knew if Dad had a good day or a bad day at the office," he recalls. "He was too concerned with outward appearance, and everything to him always had to be wonderful."

Chris prepped at Deerfield (Mass.) Academy and then went to Harvard, where he majored socially at the Lampoon instead of one of the snobbish clubs where, as son of a Jewish father and Catholic mother, "I probably would not have been accepted—and if I had it would have upset Dad." After graduation Chris went to Random House, and earned a reputation as a society-column gadabout, but edited such authors as Abbie Hoffman and Joe Namath, revived "pop-up" books—and then quit. "I knew Dad was very hurt and disappointed," Chris recalls. "But I had to prove I wasn't just Cerf's son." His father became proud of Chris's multi-media projects before his death in 1971. And Chris—who was once "terrified" of his mother, herself editor of the Dr. Seuss books—reassured her this year before her marriage to New York's ex-mayor Robert Wagner.

Geneviève's upbringing was more society than cafe. Born in Connecticut to wealthy French parents, she went to strict Catholic girls' schools in Montreal and New England before cutting loose and flunking out at Wellesley. After a de rigueur year of recovery in Paris, she met Chris on a blind date in Greenwich Village. His previous women had included one of his Random House authors, Daphne Davis, and William Saroyan's daughter Lucy.

As Chris recalls, his first date with Geneviève "was right after the Apollo 8 shot, and suddenly we were both talking about how fantastic the moon looked." On their honeymoon they went eclipse-chasing to Prince Edward Island, in Canada, and their astrological interest led to the put-on dog horoscopes. After seven years of such frivolities, including helping design electric dresses for Paraphernalia and playing guitar for an all-girl rock group, Geneviève resumes her studies, for as long, she says, as "Chris will still put up with my crazy hours."

But will he also put up with her whims? "If he makes a dinner date with people I don't like, then I won't go," she pronounces. "And if I want to go to a party and he's busy, I'll go with friends of mine." Since Geneviève had a Saturday summer course and loathed tidying up their maid-less weekend house, Chris frequently headed off alone for Long Island—"How much trouble can he get into in 24 hours," she speculated—while Geneviève stayed in town with their two Yorkies, Fatso and Teenie. "Our dogs are not substitute kids," notes Chris, who says they'll have the real thing as soon as he has enough time "to help out with child-raising."

For all their talk for effect, the Cerfs are into sharing some responsibilities. Geneviève, the mathematician, is the more competent one to balance the monthly checkbook, for example, and she used to repair her father-in-law's yacht. "In the middle of all our fights," concludes Geneviève, "we remember how much we like being together. The strongest thing we have," and she means it, "is our relationship."


A case could be made that Christopher Bennett Cerf, 34, and his wife, Geneviève Charbin Cerf, 32, are the trendiest couple in America, but whether their marriage is here to stay, probably not even their shrinks know for sure. Chris is the son of the late publisher and humorist, and his own line is dreaming up Sesame Street's educational books and toys and such put-ons as the newly published National Lampoon Bicentennial Calendar. Geneviève, daughter of a chic French silk merchant, based in Montreal, has translated a script for Roger Vadim, acted in an Andy Warhol movie, and briefly was in the business of casting canine horoscopes for clients like Happy Rockefeller's Wang and Jerry Ford's Liberty.
Advertisement
Today's Photos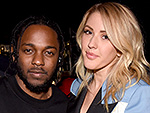 Treat Yourself! 4 Preview Issues
The most buzzed about stars this minute!