People Top 5
LAST UPDATE: Tuesday February 10, 2015 01:10PM EST
PEOPLE Top 5 are the most-viewed stories on the site over the past three days, updated every 60 minutes
TV's 'Manure,' Says Wayne Rogers, Who Plays the Angles as Skillfully as 'City of Angels'


William Wayne McMillan Rogers III stands, aside from 6'3", as one of the cleanest (and best financial) heads in Hollywood. A graduate of Princeton, he cannily manages investments on the side for buddies like Peter Falk and James Caan, plus some financial heavies outside of the show world. He also dabbles in social criticism, but so good-naturedly that old M*A*S*H colleague Alan Alda finds him "a lovable figure with all the rough edges that remind you of real people."

Currently, Rogers' most visible and dicey enterprise is that role for Universal of private dick Jake Axminister in NBC crime-time. "I'm not sure the public is going to like this character," he admits. "Invariably, people make a comparison between Sam Spade, Lew Archer and Harper, which is unfortunate. This character is a little different. He has no emotional attachments, no plants or animals. An animal is a commitment, even a plant is," he says, adding with a grin, "I don't know about lollipops or raincoats."

Rogers, at 42, is not that way himself. He has been married for 16 years to Mitzi McWhorter, an actress he met in New York, who was partially paralyzed in an auto accident shortly after their marriage. She is the mother of their kids, Billy, 8, and, Laura, 11. Animals? Well, there's a silky terrier named Jimmy Caan, whose namesake gave the dog to Laura eight years ago. And their house is wall-to-wall plants.

On the show Rogers is a cheapskate detective who cadges nickels from a bootblack and gripes in general about the cost of staying alive. "All the angels left this burg about 20 years ago," is his succinct summation of the 1930s, when everyone was for sale, and in today's Los Angeles he's just as iconoclastic. "Everything that is large and institutional should be distrusted, even though it may be the best around," he says, singling out his tax-shelter counseling. "The Internal Revenue Service doesn't trust me, so why should I trust them? It's a quid pro quo arrangement."

Pragmatism, though not cynicism, is his style. After Princeton, where the Alabama-born Rogers won honors in history and pranced through a Triangle show, he prepped for M*A*S*H as a draftee aboard a Navy cargo ship at the end of the Korean war. Next he enlisted in New York City's Neighborhood Playhouse. There he met dancer Martha Graham, 39 years his senior. "She comes up to me, grabs me by the leotards and says, 'Come here, you. I want to dance with you.' I wanted to sleep with her on the spot."

From then on, performing was his vocation, and he wound up rooming with another destitute apprentice, Falk. Rogers traded his drawl for Pete's glottal-stopping Newyawkese. "It was like going to a foreign country for him," explains Falk. Rogers, in the meantime, developed his consulting sidelines and took over Falk's troubled finances. "It turns out that Billy," as Rogers' pals call him, "is smarter than all of them with the energy of 40 coolies." Says Falk, "He's a friend you can trust, and that's the next thing to heaven." Alan Alda, not a client, cracks, "He wanted me to buy Pasadena with him, but I turned it down." (Of course, on his own, Alda was taken for $145,000 in the Home-Stake oil bamboozle.)

Rogers seems able to take or leave Pasadena or any other part of the city of the angels. He drives a Jaguar sedan as old as his marriage, wears unpolished loafers that aren't Guccis, and calls the seven-day-a-week, 15-hours-a-day push to film his series "Kafkaesque." Yet he says, "I don't think of business or vacations being different from each other." His kicks are tennis, baseball with his son, and assertedly the largest Merlot grape vineyard in the world. Its output has not yet been squeezed into a vintage wine, though this is its fourth year.

As for acting, "I have no great desire to play a great role," says Rogers, not that he anticipates much opportunity. "You can't make quality on TV anyway. It's always a manure pile. You're on the top, or you're on the bottom, but it's still a manure pile, and I'm not sure the movie industry isn't like that too. What I would really like to do," he continues, "is live in a university town and be an intellectual bum. I just want to write, read, whatever. I'm very eclectic. I read every night until my eyes burn."

Which doesn't necessarily mean that Rogers is unhappy with his existence or is the cerebral snob he sometimes sounds like. "I'm totally committed to the life experience," he finds. "That's what's fun." Sure, "I hate television," he says, then taking the sting out of it, adds "but that's me. It's like sucking your thumb. It's a wonderful thing for keeping the masses enslaved."


He respected his colleagues and most of the scripts, but Trapper John, the martini-swilling surgeon, basically felt trapped on M*A*S*H. Litigation with 20th-century Fox, the producer, ensued. So after three seasons Wayne Rogers quit, only to be picked up by rival Universal studio for its proposed new Chinatown lookalike series, City of Angels. "When we discussed this," Rogers recalls, "Universal said, 'We believe in you, and we believe in this show.' I said, 'Wait a minute. You don't believe in me, and you don't believe in the show—you believe in making money. I understand that, and I'm delighted, but let's say where we stand and go from there.' "
Advertisement
Today's Photos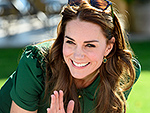 Treat Yourself! 4 Preview Issues
The most buzzed about stars this minute!