People Top 5
LAST UPDATE: Tuesday February 10, 2015 01:10PM EST
PEOPLE Top 5 are the most-viewed stories on the site over the past three days, updated every 60 minutes
An Autistic Son Tests Barry and Suzi Kaufman's Love and Endurance


"At first Raun cried all the time, and I felt I was up with him 24 hours a day," recalls Suzi, who at 32 is a year younger than her husband. After an ear infection at four weeks, Raun was hospitalized with near-fatal complications from the medicine. But for the most part, the boy appeared normal the first year. Then the Kaufmans noticed that Raun more and more was slipping away from them into a strange and inaccessible inner world, rocking alone hour after hour, hypnotically watching spinning objects and staring silently into space.

Alarmed, Barry and Suzi took Raun to specialists who diagnosed his condition as infantile autism, a bewildering and apparently irreversible malady which afflicts one of every 2,500 children. They were told that Raun's disability was hopeless and that, in effect, he would eventually have to be put away in an institution. "We saw a lot of heavies," Barry exclaims bitterly. "They'd tell us that at best we could get Raun into a special school by the age of 5. If you accept that, it's a self-fulfilling prophecy." Some schools, they learned, try to reach autistic children with the kind of behavior-modification techniques Barry dismisses savagely as "cattle prods and 10,000 volts."

Instead, when Raun was 17 months old, the Kaufmans decided to try to break through his autistic shell themselves by "totally accepting him," and bombarding him with love and attention. For three months Suzi spent a grueling 70 hours or more a week locked alone with Raun in their downstairs bathroom, the least distracting room in their house. "It was incredible at first," Barry says. "I'd come home at night and say, 'Hey, babes, what happened today?' And Suzi would say, 'We rocked' or maybe 'We spun.' Never once did Raun look at her."

Their two daughters—Bryn, now 9, and Thea, 6—joined in the intensive playtime therapy, and the Kaufmans also hired and trained a half-dozen students to work with Raun in shifts. On the 11th day in the bathroom, Suzi at last achieved eye contact with Raun. In the 19th week of the program the seven syllables Raun was capable of uttering exploded into a vocabulary of 75 words. Doctors were astounded to discover in tests that in just four months Raun's learning ability had spurted ahead from 16 to 26 months. His progress continued and now, to all appearances, Raun is more energetic and outgoing than most 3-year-olds. He spells as well as a first-grader and delights in teasing adults with preschool cracks like "See you later, alligator."

Raun's transformation is mirrored in the lives of his parents. Both from Queens, Barry and Suzi met in college in New York when, as she tells it, "Barry drove a friend of mine over to my house. I saw Barry for only 10 minutes, but as soon as he left I told my stepmother I was going to marry him." The Kaufmans shopped through the supermarket of analysis and awareness programs—group dynamics, Taoism, meditation, Option Method—before their consciousness was most effectively challenged by their own son. "When I first met Barry he was always on the go in his business—bop! bop! bop!" observes one of Raun's student helpers. "But now he's mellowed." Another student adds, "Raun came here to show Suzi how dynamite she is."

Five months ago, after completing an ad presentation (for All the President's Men), Barry all but disbanded his agency to devote himself to counseling and writing. He was encouraged by the reception given his journal of the family's efforts to treat Raun. Called Son-Rise, it was published this week by Harper & Row and has been selected as an alternate by the Book-of-the-Month Club.

Barry and Suzi are now raising funds for a school they hope to start to extend their method to other autistic children. "We'll begin small," Barry explains, "because we'd rather do a meaningful job for two or three kids and provide a model for others." They've already worked with several other parents who, according to Suzi, "are seeing their children for the first time and realizing that they can be beautiful." But, Barry warns, "Some people want guarantees. Will our son or daughter be normal in six months? They want some kind of..." Suzi finishes his sentence: "Magic."

Even though the Kaufmans detected and treated their son's illness at a younger age than is true of most autistic children, they find that some child psychologists refuse to accept the progress made by their 6,000 hours of one-to-one therapy with Raun. "There's a catch-22," Barry says. "If you believe a child is autistic, you're supposed to believe he's incurable. If he should be cured, then it's because he wasn't autistic in the first place."

Raun still shows occasional symptoms of autism, and the Kaufmans continue to work with him 40 hours a week. "Not to make him supersmart," Suzi explains, "but to exercise his mind." Barry adds, "I can't speculate on Raun's future. But we'll accept him no matter how he turns out. The one thing Raun taught us is that there is no such thing as hopelessness."


Barry and Suzi Kaufman used to think that living well-off was the best revenge. He owned a hot Manhattan agency specializing in ad campaigns for movies like Midnight Cowboy and Alice's Restaurant. She created acrylic sculptures and raised their two daughters. They filled their striking contemporary house in suburban Roslyn Heights, Long Island, with pop treasures like an antique barber chair, stained-glass windows and an Amish carriage. Then three years ago their son, Raun Kahlil, was born, and before long Barry and Suzi found themselves confronted with the frightening, unfathomable reality of childhood schizophrenia.
Advertisement
Today's Photos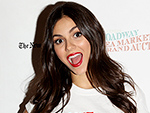 Treat Yourself! 4 Preview Issues
The most buzzed about stars this minute!