People Top 5
LAST UPDATE: Tuesday February 10, 2015 01:10PM EST
PEOPLE Top 5 are the most-viewed stories on the site over the past three days, updated every 60 minutes
The Jolliest Green Thumb in America Belongs to Tv Gardener Thalassa Cruso


No one believes that, probably least of all Thalassa. At 67 she is the best-known expert on gardening in America, the originator and star of television's most remarkable series on the subject and the author of four books—the latest, Making Vegetables Grow, published by Knopf.

Cruso is to gardens what Julia Child is to kitchens—and says so: "I admired Julia Child's work and had the same thing in mind." Cruso went to the same public television station which discovered Julia, Boston's WGBH, and suggested a gardening program with such brash confidence that reading her own proposal now "makes my hair stand on end." With some misgiving, the station agreed. Her 54-part series, Making Things Grow, began in the fall of 1967 and, Cruso recalls, "it hit the right moment. The rising wave of interest in plants has been cresting ever since. We were out to reach the fire-escape gardeners. We expected interest from older people. The huge young audience surprised and delighted us. Perhaps their interest had something to do with the alienation of the '60s—an attempt to get rooted."

Cruso strides out of the Chestnut Hill greenhouse and through her garden. "I'm a bit of a workaholic," she admits. "I have tough ancestry." Her television producer says of her, "She is the first person who taught me what it means to be educated. The lady is a genius. Her special way of looking at everything is inexhaustible." Cruso seems to think of herself in less enthralled terms. "That's me," she notes wryly, referring to a photograph of herself on her office wall, "looking sexy like Greta Garbo!" (Jokes aside, there is a handsome resemblance.)

Thalassa Cruso has managed her life, from her earliest days as an archeologist to her present life as author and occasional talk show guest, in the same sensible way: "I start at the beginning and go right through." There are romantic legends in the Cruso family history. One is that when Thalassa's mother, Mildred Sophia Robinson, and her father, Henry Alford Antony Cruso, a British civil servant in the tax department, announced their engagement in 1901, Queen Victoria smiled. Mrs. Cruso decided upon her daughter's unusual name during a 1908 visit to Greece as she admired the Aegean, shortly before she gave birth. (Thalassa is the Greek word for sea.) An even older family story has it that an ancestor named Timothy Cruso was a classmate of Daniel Defoe, who borrowed the last name for his hero Robinson Crusoe. Of this tale Thalassa admits, "I daresay it never happened."

Her love for plants and the soil goes back six decades. As a child she walked with her father along English country lanes where the hedges were coated with dust from the carriage traffic. She burst into tears at the sight of dirty flowers. When she was 6, Thalassa persuaded a friend to help her plant her first garden. "It was in one of those London squares during the First World War. Most of the men had vanished and without care the garden plots had gone downhill." An aunt furnished some seeds and Thalassa recalls, "We made a childhood vow that this would be a garden people would remember forever." She recalls it clearly—and every other garden she has made since, too. During her childhood she often did her homework by candlelight in the greenhouse because it was warmer there than in her bedroom. Perhaps she also absorbed some of her vast knowledge of plants.

Cruso trained in archeology and anthropology at the London School of Economics and took an honors diploma in 1931. From then until 1935 she was an assistant keeper at the London Museum, in charge of the costume and 19th-century collections. While working in 1934 as an assistant secretary for the Royal Archaeological Institute, she met American archeologist Hugh O'Neill Hencken. "I was able to convince my boss," says Cruso, "that I had to see all the new techniques Hugh was using in the field." She visited his dig outside Dublin and a year later they were married. Hencken is 74, retired from Harvard and working on a book about the Iron Age collection at the university's Peabody Museum.

Far from inhibiting her multiple careers, Cruso feels that Hencken has been "one of the original liberated husbands. He's most unselfish in that way." As far as gardening goes, she adds, "He's done a lot of the heavy work. He always calls himself a 'choreman.' Heaven help the greenhouse if he waters it, because everything seems to get knocked down!"

During summers from 1935 until the war, Hencken directed a Harvard dig in Ireland while Thalassa excavated an Iron Age fort at Bredon Hill in Worcestershire. Winters they lived in Boston and worked at Harvard. "Since we'd leave Boston in March and return in November, I never saw leaves on the trees in America until I'd been married five years," she recalls. Of those early years when both were working archeologists, Cruso says, "Sometimes things were difficult. Hugh is thorough, meticulous. I'd leap to conclusions which often turned out to be right. We'd at times get cross with one another."

In 1940 they found the house in Chestnut Hill. "It was old farm property and every scrap of goodness had been taken out of the soil." She put vegetables in the front lawn and mulched relentlessly. "There were some things I muddled that I'm still cross about." Seven years later, she and Hugh bought another century-old house on the south shore of Massachusetts. The gardens of course were the attraction. "It was lunacy. The house was gloriously unsuited and in bad shape. The garden had gone to pieces and the pond was utterly overgrown. But I could see the traces of what had been. It got to me. I couldn't bear seeing how hard the plants were trying."

From 1945 on, the size of Cruso's vegetable garden depended on the size of their growing family. The Henckens have three daughters: Ala, now 37, who lives in Boston and works as a consultant to the Voluntary Action Center (a clearing house for volunteers), and the 35-year-old twins Sophia, who runs a small nursery school in New Orleans, and Thalassa, who is a stockbroker trainee in Boston. Cruso says proudly that all three, each of whom has two children, are very good gardeners.

While her children were growing up, Thalassa was rising through the ranks of the exclusive Chestnut Hill Garden Club. She helped set up amateur competitions and question-and-answer sessions to handle the endless curiosity about gardening techniques. The idea of a TV show crept into Cruso's mind.

Viewers often clucked over the brisk way she handled plants. "People are too cautious. I don't throw plants about. I know what I'm doing when I knock a plant out of a pot. If you're too tentative, you can damage the plant. To knock it out quickly is better. It's not roughness—it's technical knowledge."

Such a physical approach to her subject inevitably created further comparisons with Julia Child, who is given to thumping the cold breasts of chickens. About such talk, Cruso says, "I doubt Julia Child is as pleased as I am. Sometimes it must exasperate her. She was the pioneer. Also, in teaching cooking, you get immediate results and security in oneself. It's an ego builder. Gardening has a different, long-term reward."

Julia, for her part, is not at all exasperated. "Thalassa Cruso is a remarkable woman," she says. "I like the idea of teachers on television whose whole life isn't TV, who do other things. I have enjoyed her programs. They are very down to earth."

Making Things Grow has been shown on about 150 stations across the U.S. and it continues to be broadcast. At the height of its popularity Cruso received thousands of letters each week, and she still gets 25 or 30. "I feel strongly if people take the trouble to write you, you should take the trouble to write to them," she says. "If you're on television and you're not Sonny and Cher, it's the way you build up loyalty."

Since Making Things Grow, Cruso has also done a series of 36 shows called Making Things Work. These 15-minute programs, which draw upon her experiences as a museum curator, explain such home projects as framing pictures, cleaning silverware and binding books. A six-part series on the Small City Garden, already seen in the U.S., is being shown by BBC.

She served as host for the British A Family at War series during 1974-75. "In taking a Liverpool family from 1939 through the occupation of Germany, I literally went down memory lane into my own past. My bit of Alistair Cookery was one of the most satisfying experiences of my life," she says. The Family at War series is still being repeated.

Cruso commuted from Boston to New York for six months last year to appear on ABC's morning show, but the experience was not altogether happy. "I needed longer than being sandwiched between two commercials. I must teach or there's no point," she explains. Still, she'd love to return to TV. "It's an addiction—a tremendous ego trip."

In the meanwhile, in her studio office, a window is filled with plants. She writes at a round table, working at night so she can spend her days in the garden. Two of the books written here, Making Things Grow, which sold 250,000 in hardback, and Making Things Grow Outdoors (60,000), were reissued in paperback in April.

Now she's working on an autobiography, a task which her publishers pressed upon her. "There isn't a damn thing to say," she quips. Nonetheless, she hopes to finish in two years and jokingly calls it The Unimaginative Remembrances of a Trivial Woman. "Sometimes it would be nice," she muses, "to make something up."

She also writes a gardening column for the Boston Sunday Globe and another for McCall's magazine. She is preparing a three-year horticultural calendar which Knopf will publish before Christmas.

She is never so happy as when she is among her plants, though she can grumble, "The work is unending. I feel like a sexton in a graveyard." (Her enthusiasm is all the more remarkable in view of her little-publicized allergy to bee and wasp venom. On her left wrist she wears a medical alert bracelet giving instructions if she is stung.)

Cruso understands that people can become "absolutely devoted to their plants. They write me saying, 'My old plant is dying. What can I do?' " But she crisply dismisses as nonsense the idea that plants have some sort of "secret life." "They do respond to vibrations in the air," she adds, "and possibly to electromagnetic fields. They respond if you talk to them because you puff carbon dioxide on them. It's a factor in their growth."

Can one love a plant too much? "They respond to loving care because, by fussing over them, you may spot a bug before it turns into a plague. But you can over-fuss a plant. They work on an internal clock as we do. If you twitch it or scratch its soil too much, you may disturb the clock—though some plants don't give a hoot."

Cruso knows she is often called a "plant nut," and says it is true. "But I don't bow and worship my plants. They are there to please me. I please them so that they will please me."


It is April in Chestnut Hill, Mass. and the temperature is 110°—inside Thalassa Cruso's greenhouse. She waters the amaryllis, the lobelia and the Japanese eggplants, puffing slightly in the heat. "I sometimes dream of living in a condominium with artificial flowers," she says.
Advertisement
Today's Photos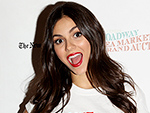 Treat Yourself! 4 Preview Issues
The most buzzed about stars this minute!