People Top 5
LAST UPDATE: Tuesday February 10, 2015 01:10PM EST
PEOPLE Top 5 are the most-viewed stories on the site over the past three days, updated every 60 minutes
Dick & Paula Mc Donald Are the Sexperts Who Almost Got Run Out of Town


Dick was, at 42, after all, president of a prominent public-relations and advertising firm. Paula, 38, was an artist, community volunteer and onetime PTA board member. But when their covers were blown, the McDonalds were nearly ridden out of Whitefish Bay on a non-commuter rail. Neighbors avoided Paula on the street and warned their children against playing with the McDonalds' four kids. Anonymous callers breathed obscenities over the phone. "We were getting lonelier and lonelier," Paula says." A lot of people were threatened. They can't sit down and talk about lawnmowers with you if they are worried that their faces are red." "We knew people were talking," Dick continues, "but no one confronted us." Finally, the McDonalds themselves cleared the air by going public in an affecting page one interview in the Milwaukee Journal.

Now, two years later, Paula reports their acceptance is "fantastic." Dick's p.r. billings are over $6 million a year (including Jerry Ford's victorious Wisconsin primary campaign in April). Both McDonalds have been active in the Catholic Youth Organization. And their Loving Free concepts are now in ever-increasing circulation via lectures, a newspaper column, plus syndicated radio and TV series. And this time they are proudly billing themselves not as "Jackie and Jeff Harrigan" (as in the book) but by their rightful names.

For all their bonanza from the million-selling publication and its spinoffs, the McDonalds are, in intent at least, missionary, not exploitative—unlike so much of their competition. They began by sharing, first for free at church and school discussion groups, their own painfully evolved solutions to the communication-and-sex hang-ups that nearly busted their own 16-year marriage. "We came from the whole schtick of the '50s" reflects Paula. "You know, 'Sex is dirty; bury it.' "

Dick, son of a well-to-do Milwaukee obstetrician-gynecologist, studied sociology at the University of Wisconsin. Paula grew up in Pittsburgh, where her father was a TV time salesman, her mother a real-estate broker. She attended Duquesne, but dropped out midway to stew for Braniff. Dick, then a pharmaceutical salesman in Dallas, turned out to be the next-door neighbor in her apartment building. "He was flat broke," Paula recalls, "and I was a cheap date because I saved on gas."

They were wed and promptly had three children in as many years, leading to their first marital crisis. "Unless you've lived by the rhythm method, it's impossible to convey the frustration and fear this can cause in your sex life," Paula fumes. "We were both so nervous that we were snapping at the children and at each other." They switched first, as they detail with merciless candor in the book, to condoms and then to the Pill. "It took all my courage to ask for that first prescription," Paula notes. "The obstetrician was an old family friend and a Catholic." At that point, the fifth or sixth year of their marriage, they proclaim, Paula experienced her first orgasm.

The McDonalds' resulting liberation opened their lives. Paula returned to college and graduated (with honors) with a sociology degree from Wisconsin, while Dick took his master's in educational psych. At that point, having read empathetically the hot new sellers by "M" and "J," (The Sensuous Man, The Sensuous Woman), Paula observed, "The sensuous books were saying that you've got to have good sex. But nobody was saying how to get where you can even talk about it." Grosset & Dunlap saw the same gap—to the extent of a $4,000 advance—and the McDonalds then poured their ideas into a 300-page manuscript. Paula did the actual writing with, she says, "little expectation that anybody except my mother would ever buy it."

Mom would blush when her daughter only half-jokingly talks about getting it on in bathtubs full of Jell-O or carpeting their floors with cushy, shag rugs in case passion capsizes them en route to the boudoir. Mom might also nod off at some of the Dale Carnegie uplift of the "Growth Through Communication" section of the book. Yet the McDonalds already have a prepublication paperback deal on their second book which is about guilt feelings (the working title: The Normal Crazies). And they are taken seriously enough that the med school faculty at the University of Minnesota brought them in to conduct a five-hour workshop on human sexuality.

While they have established a family corporation (with Paula as president) to merchandise their perceptions on coupling, the McDonalds genuinely fret about going too commercial or showbiz. As he puts it, "If we become professional talk show guests, Zsa Zsa Gabors, you know, we lose our contact with the real world and our credibility." That could shroud the whole deal in the black satin sheets they otherwise recommend to put the thrill back in marriage. They have long since left their local parish because, says Paula, "the book just causes too many problems for the Church." But, in their fashion, the McDonalds are devout and dynamic defenders of the principles of their faith. The thrust of their household philosophy, says Dick, is that "marriage can be and is a viable lifestyle. We would argue with anyone who says, 'Marriage is dead.' "


It's impossible to imagine a more perfect, best-selling union than the Sensuous Man and the Total Woman—unless, of course, one happens to live next door. Indeed, it was just that sort of there-goes-the-neighborhood frisson that shivered Whitefish Bay, one of Milwaukee's wealthiest (some would say, stuffiest) bedroom communities. Who would believe that their own staunchly Catholic Dick and Paula McDonald were the pseudonymous coauthors of Loving Free, one of the most successful, explicit and daring marital-relations manuals on the market?
Advertisement
Today's Photos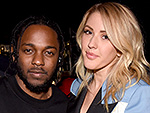 Treat Yourself! 4 Preview Issues
The most buzzed about stars this minute!