People Top 5
LAST UPDATE: Tuesday February 10, 2015 01:10PM EST
PEOPLE Top 5 are the most-viewed stories on the site over the past three days, updated every 60 minutes
David Klein Is One Consumer Whose Scowl Can Ground An Airliner


"I don't go around looking for trouble," the professor insists. "I just try to salvage a situation that's gone awry." His salvage operations began in 1962, when he was told that his confirmed reservation at Montreal's Queen Elizabeth Hotel could not be honored. Klein warned the clerk that he would take off his clothes and sleep in the lobby. A room was found in three minutes. On another occasion he was prevented from boarding a Northwest Airlines plane in Washington, D.C. because it had been overbooked (with, among other passengers, the entire Detroit Tigers baseball team). The mild-looking, 140-pound Klein stood on the tarmac for 20 minutes in 90° heat until a seat was found for him. As compensation for the inconvenience, he deducted $25 from the price of the ticket when the bill arrived.

"My charge to anyone who causes me trouble is $2 for a phone call and $10 for every letter I write," Klein says. When a bank credited him with $400 that wasn't his, and then mistakenly bounced two of his checks, he wound up keeping $86 for his troubles. Such outrageous tactics have put local merchants on the lookout for his Vandyke beard and horn-rimmed glasses. Sears, Roebuck in East Lansing began its dossier on him in 1964. Klein had ordered a hand lawn mower for delivery one Saturday, and when it failed to arrive he called the local manager, demanding, "Do I get it or do I call Chicago [Sears's national headquarters]?" The manager himself had a new $38 mower delivered to Klein's house. A couple of days later the original machine arrived. Klein returned it, but because of a bookkeeping error he was never charged for either mower, an oversight he did not bring to Sears's attention. "There is no fraud in my heart," he insists, "but the loss of that mower on a Saturday cost me four hours' time. If companies lose enough money, maybe they'll shape up. Money is the only language they understand."

Klein has found that credit cards can be powerful consumer weapons. At the moment of purchase, he flashes his card and then asks for a discount for cash—and has received as much as 5 percent off. When he was billed $40 by a New York department store for a calculator he ordered but never received, Klein fired off a salvo of letters. Not only was the amount finally credited to him, the confused store actually sent him a $40 check. He kept it, forwarding his correspondence to the store with a note: "You have world rights to these letters for $40."

"People get shafted," Klein believes, "because they believe it is not permissible to stand up for their rights. It all begins with child rearing. You're taught to be civil, not make a fuss, not embarrass other people. It's a hard mold to break out of."

Klein, 58, and a New Yorker by birth, has obviously found it less difficult than most. With an M.A. in American literature from Columbia, he spent 18 years in publishing before moving on to behavioral psychology. He has written 11 books, two of them in collaboration with his wife, Marymae, including Supershopper, a consumer guide for teenagers. Marymae, 59, a soft-spoken librarian, usually supports her husband's aggressive consumerism, although she admits, "Sometimes it's embarrassing."

Klein has had to admit defeat in one area: medical bills. "You can't do anything against physicians," Klein explains. "It's a sellers' market." But when corporations make mistakes, Klein grins, "I show them no mercy," and then adds with a veteran's assurance, "I regard this as having an element of sport in it."


David Klein wears tweeds, smokes a pipe and teaches sociology at Michigan State University in East Lansing. His resemblance to other college professors stops there. Klein has launched himself on a consumer crusade, and his guerrilla warfare tactics have attracted national attention.
Advertisement
Today's Photos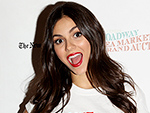 Treat Yourself! 4 Preview Issues
The most buzzed about stars this minute!