People Top 5
LAST UPDATE: Tuesday February 10, 2015 01:10PM EST
PEOPLE Top 5 are the most-viewed stories on the site over the past three days, updated every 60 minutes
Ellie Dylan & Bob Pittman Are Radio's Whiz Kids, but Will They Make It or Break It?


Ellie's the 7 p.m.-to-midnight (CDT) voice, smokier than any bear, which throbs from Chicago's 50,000-watt clear-channel WMAQ across 38 states. It is Bob's alchemy that made Ellie the golden throat of the Interstates and made the NBC-owned outlet the most tuned-into country music station in the U.S. Bob, in the words of his own boss and mentor Charles Warner, had in 18 months taken "the biggest turkey in the industry and engineered the biggest turnaround in radio history."

But radio has always been a seesaw business, and what's quintessential—in the liberated '70s—about Ellie and Bob is not their ratings or the romance that inexorably developed. It's the single-minded fervor with which they put their careers ahead of their life together. "We don't want anything to ruin our business relationship, not even us," Bob explains. Ellie puts it even more directly when she says, "I know it sounds crummy, but we look on our relationship like a corporation." They maintain separate apartments and separate stereo systems—five stories apart in the same luxury building near Lincoln Park. But Ellie openly concedes, "There are 24 hours in a day and we are always together." Generously, Ellie's mother served as decorator for Bob's pad.

They were brought together when Bob, himself newly hired, was hunting for a "country music queen" to fill his evening slot, and flipped over a three-minute job application Ellie had narrated on tape against the backing of an Earl Scruggs banjo track. She had only six months' experience on her hometown station in Columbus, Ga. "She knew nothing about being a big-time jock," recalls station manager Warner, "and it became incumbent upon Bob to teach her. And what followed was natural—let's face it."

At first, to paraphrase Loretta Lynn, their tingle was barely more than a chill. "We worked together every night after her show," recalls Bob. According to Ellie, the denouement came during one Sunday afternoon drive together, though she insists, "I can't remember who said what. If you are really in touch you have the exact same feelings at the exact time..."

Both Dylan and Pittman grew up in the Deep South. She was born Elinor Angel Hellman to a Jewish family in the dry cleaning business. (Her professional name was borrowed from Bob Dylan and legally changed.) "My relatives used to think I was the bad apple of the family. They'd call and say, 'Ellie wore blue jeans to temple.' My dad, bless him, would say, 'The color of her jeans doesn't matter.' " She was a Phi Beta Kappa in sociology at Tulane University, but not above flipping disks on the campus radio station.

Bob grew up the son of a Methodist minister in Brookhaven, Miss, and lost an eye horseback riding at age 6. "I once thought disk jockeys were a little on the sleazy side," he admits. But he went on the air at 15 and later dropped out of Millsaps College for radio jobs in Milwaukee, Detroit and Pittsburgh. Along the way he picked up sociology credits that he applied to innovating his own audience surveys. He also developed his philosophy of radio: "I wish they'd just shut up and play music."

What troubles their friends, in fact, is that they never switch off their jobs. "If I'm in the car or bed I'm just a push button away from work," Bob points out. "I even dream about it." He's been hospitalized with a bleeding ulcer and is so skinny—six feet, 130 pounds—he can hide behind a stand-up mike. Bob is still hooked on a dawn-to-midnight schedule (at $55,000 per) and admits, "If it weren't for Ellie I'd have no social life." Recently, however, he's gained enough perspective to say of his first success symbol, a $15,000 Bentley, "Once I got it I wondered why on earth I ever wanted it." Nevertheless, he only half-kiddingly lists his long-range ambition: to be president of NBC.

Ellie, a foot shorter than Bob and a waiflike 80 pounds, jokes that one reason she balks at marriage and pregnancy "is that I'd look like a jelly bean." "Ellie is as good a mechanic as there is in the business," says Warner. "She combines a little-girl vulnerability with a rod of steel for a spine." Bob's plans may include a switch to TV or consulting. Ellie, who now earns $40,000 a year, hopes eventually to have "my own talk show" or move into station managing. This fall she's planning to add law school to her schedule. "That way," she points out, "when Bob and my 'corporation' get together a little bit more, I'll be able to advise him."

But what kind of future awaits a couple fatalistic enough to speculate that their most apt role models may be Sonny and Cher? Ellie recognizes that "We are both so involved in our work we don't know for sure if we are really getting off on work or getting off on each other." But does it matter? "I think I could adapt to her being gone," Bob acknowledges frankly. "We are too much into achieving to worry about emotional strain. But," he adds philosophically, "when you look at the bottom line of life you realize, 'Hey, what's all this achievement worth, anyway?' " The person with the best insight into Bob and Ellie's relationship is their station boss and father figure, Warner, and he's no optimist. "One's going to get a better offer, and it's going to be a bitch. This love affair," he concludes, "has all the makings of the bittersweet ending of Casablanca."


Hate to relate it, good buddies, but Citizens Band radio may be on the "flip-flop" (return trip). So many dilettante civilians are "ratchet-jawing" (compulsively yakking) over their CBs that drivers who keep on truckin' for a living may have to resort to AM-listening again. The likelihood, though, is that a lot of truckers are already in the thrall of the U.S.'s leading female deejay, Ellie Dylan, 23, and the shrewd program director behind her, 22-year-old boy wonder Bob Pittman.
Advertisement
Today's Photos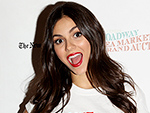 Treat Yourself! 4 Preview Issues
The most buzzed about stars this minute!