People Top 5
LAST UPDATE: Tuesday February 10, 2015 01:10PM EST
PEOPLE Top 5 are the most-viewed stories on the site over the past three days, updated every 60 minutes
Walters and Reasoner, Ho-hum: Chet Curtis Lives with His Co-anchor, Natalie Jacobson


They are, they are told, the only co-anchor couple in the country, though a New York City channel tackily and briefly featured a divorced team. But the Boston station—abstemiously for TV—isn't exploiting or even mentioning the Nat-and-Chet relationship in its promotions. The news format is super-straight, with none of the "happy talk" banalities of some stations. "I like to think the reason we're doing the news together is that we're good and not that we're married," says Chet. "If I didn't think so, I wouldn't do it. Besides, if we weren't working together, we wouldn't see each other."

Their shift begins at 11 a.m., when Chet goes out with a crew and covers a story (e.g., an update on the busing situation in South Boston). Nat, meanwhile, anchors the noon news and then herself often reports a quickie item. "When we walk through the station door," says Chet, "she does her thing and I do mine." Nat adds, "We don't hold hands in the hallway." Their first exchange of the day may be her wifely "Wipe your lip, Chester, dear," before going on the air.

At home in their two-story suburban clapboard (with pool), Chet and Natalie revert from their competitive careers to old-school sex roles. He admits to being "a kind of chauvinist," leaving cooking and housework (with the help of a twice-a-week maid) to Natalie. On the other hand, she used to balance the checkbook (a chore each hates), but they have now agreed to take alternate months. She concedes, "There are some nice aspects to the chauvinism package. He opens doors for me and doesn't use foul language. I like to think I'm a lady."

Both Curtis and Jacobson are grandchildren of Eastern European immigrants. He was born Chester Kukiewicz to Polish-American parents in Amsterdam, N.Y. His mother died when he was 8 days old, his mill-worker father when he was 15. But Dad encouraged his musical talent, and by the time he was 12 Chet was singing soprano on a Schenectady TV show. He worked his way through Ithaca College as a "rip-and-read" radio announcer and began his newscasting career in Rochester. Chet, like his wife, married a college sweetheart and saw it go blooey.

She grew up Natalie Salatich, the eldest of four children of Serbian parents in Chicago. (Her self-made father rose from driving taxis to the presidency of Gillette North America.) She migrated through nine different schools before graduating from the University of New Hampshire and marrying William Jacobson, an Army officer who took her to Bangkok. Her consciousness was raised en route by a boss at Philco-Ford who told her, "If you were a man, I'd be afraid of you."

Back in Boston, Natalie found "my first chance to consider what I wanted to do without it being determined by school, family or marriage." Even though she was then making "easy money" of $35,000 as a corporate headhunter, she gambled on a $7,000 "dog job" on TV at a UHF station. When given the chance to produce a single five-minute spot, she says, "I ran with it like it was 60 Minutes."

Natalie and Chet were thrown together when Boston's Channel 5 switched owners and she pushed herself into a street reporting job. At first he had aggravating vibes. Chet, anchoring the midday news, "wasn't looking forward to being saddled with this rookie. I changed my opinion when I saw her work." "Long before we had a relationship," she concedes, "he was my mentor." Simultaneously, both of their earlier marriages were breaking up and, Chet reports, "we started to talk." Last year they wed in an Episcopal church (neither Chet's Catholic nor Natalie's Eastern Orthodox church would marry them) with many of the staff as witnesses. "The people who mattered," notes Chet, "understood."

Natalie was first to land the evening job, and Chet confesses, "I was proud of her but a little envious too, because it was something I'd wanted." His chance came when the favorable mail resulting from his and Natalie's joint coverage of Queen Elizabeth's Bicentennial visit persuaded the news director to give Chet the seat next to her. (A third co-anchor, Jack Hynes, works out of an adjacent newsroom.)

Neither Chet nor Natalie kid themselves that their intense two-career life is without strains. Chet acutely misses his two daughters—Dana, 14, and Dawn, 11—who live with their remarried mother in Rochester. He sees them at least every other weekend, flies up for parents' meetings and has never missed any of their recitals. ("I own half of Allegheny Airlines," he quips.) "It's hard for him," says Natalie. "Chefs very tender. He's not ashamed of it. His honesty about his emotions makes him a whole man."

She wants children of her own eventually, a potential dilemma for her career. "She couldn't stand being a housewife only," Chet acknowledges. "I don't know exactly how we'll work it out, but we will." In the meantime, he adds, "She loves my kids as much as I do. She doesn't try to be their mother, so they love her too." For all their sakes, Nat has rebuffed feelers from all three networks to leave Boston. "I'd been through one marriage that didn't work, and I just couldn't see how as a woman I could hold down a good marriage, have kids and be a network correspondent."

Chet and Natalie both have private pilot's wings and use rented planes for far-flung reporting and for weekends in Nantucket. "Everything we share, we get more out of," Natalie explains. "I can't be with him enough." So far their news show is scoring, and a local newspaper's TV critic praises them as "both pros," singling out Natalie as "hard-nosed and a good interviewer." Chet is unworried that another network job offer to Natalie could upset their modus operandi. "Chet's not jealous but proud of me," Nat's convinced. "She's very ambitious, yet sensitive," he has found. "She runs 150 mph, but not so fast she misses smelling the flowers."


The stakes were paled by the Barbara Walters and Harry Reasoner show. But that is not to discount the human drama of the debut of Chet Curtis, 37, and Natalie Jacobson, 33, on ABC's Boston affiliate that very same night. After all, Nat had arrived at the station as a sort of tougher Mary Richards—even if Chet is plainly no fatuous Ted Baxter. Then her career leapfrogged ahead of his. Even more complicating, while Harry has to love Barbara only until the Nielsens do them part, Nat and Chet got married along the way.
Advertisement
Today's Photos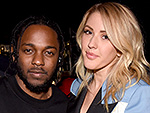 Treat Yourself! 4 Preview Issues
The most buzzed about stars this minute!