People Top 5
LAST UPDATE: Tuesday February 10, 2015 01:10PM EST
PEOPLE Top 5 are the most-viewed stories on the site over the past three days, updated every 60 minutes
Roman Polanski, Long Stalked by Tragedy, Is Booked in a Sex-and-Drug Whodunit


Polanski has long had a reply to that sort of pop psych, however kindly meant. Although he also speaks Polish, French, Italian and Russian, his word for it is English. "Bullshit!" he thunders. "I don't believe human character is built on these things. Its real source is genetic and what you've experienced in your first three years. I was raised with gentleness and care and love."

Yet his relationships have long been vacuous, tortured by progressively idealized memories of the actress wife against which no woman could compete. "I become disenchanted after a few days," he says of his endless round of blond starlets culled from a bulging card index. (He professes little sympathy for women's liberation: "Girls should accept their role as governed by biological realities.")

Polanski travels on French and Polish passports—and as relentlessly as a nomad. "I measure time in films," he told PEOPLE'S London correspondent Fred Hauptfuhrer last summer after completing The Tenant. "I couldn't stay longer than one film in Paris." Indeed, though expensively chic in their furnishings, both his homes—a three-room Paris flat off the Champs-Élysées and a four-room mews cottage in London's elegant Belgravia section—have the institutional look of company-owned accommodations meant only for transients. When the West L.A. police booked him on the rape charges (which technically could carry up to a 50-year prison term), he was berthed at the Beverly Wilshire Hotel, writing a screenplay for Columbia.

"My personal life is absolutely secondary" is how Roman accounts for his years on the run. "My work is the only thing in my life." That premise, of course, turns movie critics into amateur analysts too, noting Polanski's career-long preoccupation with alienation and the macabre. Yet the director refuses to accept that his traumatic youth made him a trafficker in sensation. "Actually, there is not that much violence in my films," he claims, but then admits, "What there is may be more authentic than that in other films."

When he was 3 in 1936, his family, though Jewish, moved from Paris to his father's Polish homeland. Roman never got over his boyhood addiction in Crakow to Disney cartoons, Jeanette MacDonald musicals and Errol Flynn's Robin Hood, which he saw 20 times. It was a record he broke later as a teenager when he sat through 24 showings of Olivier's Hamlet. With the German occupation, his mother was sent to Auschwitz, where she died in the gas chamber, and his father to Mauthausen. Roman eventually settled with a Catholic peasant family in the village of Wysoka. "Even when the Nazis showed antisemitic propaganda films, I'd be glued to the barbed wire," he said. "There was a magic about movies, though I was fully aware of the content."

Before his father was freed at war's end, young Roman was converted to Catholicism by his guardians. "They were great people, even though they couldn't read or write. Having to do farm chores made me think for myself." Then the Red Army turned him to Communism at age 12. "They were the avengers who brought us freedom." His Marxism lasted for five years until he noticed that his dad, by then running a plastics factory again, conversed only in guarded tones, and that the movies in town were exclusively Russian.

To avoid military service, the disillusioned Polanski applied to study acting at the Polish National Film Academy at Lodz. Instead, he was accepted by its directing school because of his encyclopedic technical knowledge (he had training as an electrician and a graphic artist). One of the shorts that he made there, Two Men and a Wardrobe, helped establish his reputation in the U.S., where it was shown with his Knife in the Water, a 1964 Oscar nominee for best foreign language film. Along the way Polanski was married briefly to Polish actress Barbara Lass and began to shuttle back and forth as an artist respected on both sides of the Iron Curtain.

Now that life may be in jeopardy. "But Roman is a fighter," says Columbia production VP Bill Tennant. "As a child in Poland, a thug tried to assault him and steal his bike. But even though he knocked him unconscious (Polanski still has the scar on his head), the thug couldn't pry his fingers from the handlebars." No one questions Polanski's tenacity after his years of grief but, as he told PEOPLE'S Hauptfuhrer: "If I had the choice to relive my life, I would not. Under no circumstances."


Almost before Roman Polanski was free on bail after his arrest for allegedly drugging and raping a 13-year-old model (which he denied), Hollywood was volubly pursuing a favorite pastime—psychoanalyzing the 43-year-old Polish director of Knife in the Water, Rosemary's Baby and Chinatown fame. An agent friend from the years before Polanski's pregnant wife, actress Sharon Tate, was killed by the Manson "family," sought to explain his restless life: "It's just an attempt to numb the horror that has dogged his steps. Roman had such a terrible childhood—war, concentration camps, his mother butchered by the Nazis—it twisted his mind."
Advertisement
Today's Photos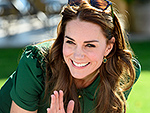 Treat Yourself! 4 Preview Issues
The most buzzed about stars this minute!