People Top 5
LAST UPDATE: Tuesday February 10, 2015 01:10PM EST
PEOPLE Top 5 are the most-viewed stories on the site over the past three days, updated every 60 minutes
John Ritter of Three's Company' Proves as Hot a Draw as His Old Man, Tex


As a toddler, John thought Dad's Westerns "were documentary footage of his early life. He wore the same clothes around the house, so I thought he actually killed all those people and never kissed the girl." Ole Tex tried to talk John out of the business—"He didn't want me to starve like he did at first." But Mom recognized the inevitable after "John and neighborhood pals spent two years and most of their allowances filming a half-hour parody of Bonanza called 'Bananas'—with Tex as wardrobe mistress. John wrote and directed, employed seven bottles of ketchup and cut one girl's part as soon as they'd used up the film she paid for," notes Dorothy. By fourth grade John was lip-synching Presley's Hound Dog and swiveling convincingly enough to earn a mutter from Tex: "I think I've lost him."

Born in Burbank, John wound up student body president at Hollywood High and seemed intent on a career in politics. He hero-worshipped Robert Kennedy and Martin Luther King Jr. and stood way left of his dad, who in 1970 ran for the Republican senatorial nomination in Tennessee. Attempting to expand the old man's horizons, John presented him with Eldridge Cleaver's Soul on Ice. Responded Tex: "The boy writes well." (Offstage Tex was no more of a hick than Will Rogers—a University of Texas B.A., he also studied law at Northwestern.)

Disillusioned with politics in the late '60s, John switched to theater arts at his mom's alma mater, USC. Tex winced, "Oh, God, he's getting into those drama courses," and when he saw John onstage in Genet's The Balcony he cracked, "Well, it wasn't exactly Rebecca of Sunnybrook Farm." John pursued the craft at the Edinburgh Festival, Washington's Kennedy Center and Pennsylvania's Totem Pole Playhouse, run by Jean Stapleton and her director-husband, Bill Putch. John sang a bit (all he can manage is staying on pitch) opposite Jean in Butterflies Are Free and later played her son in The Glass Menagerie. Staple-ton's review of Ritter: "very gifted." His subsequent credits include just about every TV series from The Waltons to Starsky and Hutch. But a maverick among actors and the bane of his agents, John has turned down lucrative spots to help out, say, with a postgrad USC workshop or an experimental American Film Institute short.

Among his features are Nickelodeon, in which Nancy Morgan, 28, was an extra. She became his real roomie in a rented house in a funky part of Benedict Canyon, next door to Sarah Miles. They met two years ago. "It's so un-romantic—we had the same agent," reports Nancy. Says John of their engagement two weeks ago: "My pictures of marriage are a little scary, but what makes sense to me is that I don't want to split from her as long as we're both around."

For all his joyful reminiscences about his own family (he calls his mother "a cross between Auntie Mame and the good witch in The Wizard of Oz"), John keeps coming back to one of his last meetings with his father two Christmases ago. They both knew Tex was dying. "I'm gonna go after it [showbiz], and I want to tell you that I love you," John declared. "I don't want to go through the crap with you that Jimmy Dean went through in East of Eden. Dad told me," John continues, "that he loved me and to go for it if that's what I really wanted. But he thought Jimmy Dean was the sausage man." Young Ritter also can't forget Tex's advice to him: "No matter how good you think you are, you're not—never rest easy and keep tuning the thing up."


If I had grown up with just my dad, I'd have become a good ole boy and probably been a trucker. And if I'd been raised by my mother I'd be an interior designer. Between the two," figures John Ritter, "I have a nice balance." John's dad, the late Tex Ritter, was the white hat in 78 westerns and a superstar country crooner (You Are My Sunshine, and the theme from High Noon.) His mom, sometime actress Dorothy Fay, literally cantered off into the sunset with Tex in Rainbow Over the Range and is now the official greeter of the Grand Ole Opry and unofficial first lady of Nashville. Their son John is, at 28, the freshest face in TV's hottest new (and raunchiest ever) sitcom, ABC's Three's Company. Stunningly climbing to No. 5 in the ratings its second week, the show exploits the new bounce of the TV seesaw—sex over violence. Ritter's dad would blush at the scenario: John is allowed to room with two women because their fathers and the prudish landlord think he is gay.
Advertisement
Today's Photos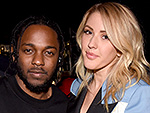 Treat Yourself! 4 Preview Issues
The most buzzed about stars this minute!