People Top 5
LAST UPDATE: Tuesday February 10, 2015 01:10PM EST
PEOPLE Top 5 are the most-viewed stories on the site over the past three days, updated every 60 minutes
A Rock 'n Roll Marriage
Bianca Is Tired of Playing Zelda to Mick Jagger's Scott—For Her, the Green Light Is a Career


The tabloid press has long been hung up on the Jaggers' little indiscretions and missed the big problem. "Mick screws many," Bianca notes equably, "but has few affairs." She forgave him a one-nighter with Linda Ronstadt (whom she likes), and she herself had a fling with Ryan O'Neal. But, in any case, the new thorn in the Jaggers' relationship is that Bianca, now at 32 (or 27 by her count), wants "to achieve something on my own. I definitely want a career." Her husband, 33, may have composed the quasi-revolutionary Street Fighting Man but is, in fact, as Bianca observes, "a very conservative Englishman who thinks his wife should take care of the children." The mornings they now awake together, he finds her bounding out to acting or dance class, and grouses: "You never stay in bed all day any more!" Even more unforgivable was the time she exuberantly informed him of a manuscript she was working on about nutrition in America. "I thought he was going to say, 'That's wonderful.' Instead, he said, 'Why do you need to write a book? Why throw away a year of your life?' "

That sort of outdated chauvinism will not deter her. In carried-away moments, the well-read Bianca half likens herself to Zelda Fitzgerald. "I don't approve of what Scott did to Zelda," she once recounted. "He used her through all his books, and when she started to write herself, he said it was all his work, and then he got her locked up."

Meanwhile, as Bianca determines what her art form is going to be (she even sings "when Mick's not around"), she has protectively signed on with two superagents: Swifty Lazar for her literary endeavors and Harry Ufland, whose clients include Jodie Foster and Robert DeNiro, for acting. Bianca has already been involved in two films. The first, an Italian work called Trick or Treat, aborted. "I refused to do things not in the script—lesbian scenes were later written in—and I won't do nude scenes at all." She did finish her second, a more reputable French-English production, Flesh Color, in which she portrays the icy, unfaithful wife of a Mafia don. The cast also includes Dennis Hopper and Verushka, but no U.S. distributor has yet been lined up.

The one career Bianca rules out, for now, anyway, is fashion. Her height (5'4") and intellectual demands have precluded modeling. As for design, well, she is history's youngest member of the best-dressed Hall of Fame and The New Yorker has hailed her as one of the last women on earth with a genuine sense of style—as opposed to mere taste or elegance. ("The flight of [her] comet still lifts the heart.") But, though still dazzlingly thrown together, she has outgrown her obsession with dress. "I am not a clotheshorse," she fumes. "You see"—she removes her gabardine jacket to expose its patched lining—"this is seven years old. I used to be a dandy, a little showman, but not anymore." Even Bianca's closest confidant, Halston, thinks she would be wasted in couture. "She has a great star quality," he says, "a great voice like Tallulah. She could bring back glamor to Hollywood." "How do you say it?" Bianca constantly inquires of her husband, who's half-annoyed, half-admiring, as she perfects the nuances of English, her fifth language. For example, she says, "I believe in women's liberation, but I do prefer the term 'woman's emancipation,' " and indeed that more vehement phrase might be applicable to her native Nicaragua. Born Bianca Perez de Macias at least on the fringes of the ruling oligarchy, she has varied her story over the years. She used to state that her father was a diplomat (and that her ambition was to become Latin America's first female ambassador). Lately, she claims he was a well-to-do coffee planter. In any case, Bianca claims, "I was brought up in a terrible way, brainwashed by the sexual repression" of convent schools and spoiled at home. "I never washed a dish, boiled an egg or cleaned." At 11, her parents divorced ("A shock in a country as feudal as mine") and her mother managed a small restaurant.

At 15, headstrong Bianca won a scholarship to the Institut d'Etudes Politiques in Paris, where her uncle was cultural attaché Bianca reports proudly, "I studied hard and remained a virgin till 18½." Her "almost first lover" was actor Michael Caine (whom she met through his tailor who happened to be making a suit for her), and she moved to England with him. "Caine was unkind, superficial and kept me like I was his geisha," she recalls. Michael, more generous in his recollections, found Bianca "one of the most intelligent girls in town." At 20, she left him for French record mogul Eddie Barclay. (Quick to justify her man-hopping she says, "Remember I came from a country where I was raised to be dependent on a man.") She wouldn't marry Barclay because he had been divorced. "I think marriage is important, and for him it was just a game."

Enter Jagger at a music-industry soiree. "I wasn't attracted to Mick for physical reasons," says Bianca. "I found him shy, vulnerable, human—the opposite of everything I had ever imagined. It sounds silly, but it was like a bolt of lightning." They were married in a surreal ceremony in 1971 in St.-Tropez "because Mick wanted to." She was four months pregnant, but states, "That had nothing to do with our decision. Only Mick and the doctor knew."

"In the first years of our marriage," she reflects, "I played the wife. I was docile and subservient...but groupies weren't an easy thing to get used to." (She is now past her fiery fits of ripping up all his shirts when she heard about another woman.) "Mick is in some ways misogynist because there are too many women available to him," she says. Citing exotic model Apollonia, now broadcasting her evenings with Jagger, Bianca says, "Mick distrusts women because they are all trying to use him—they are nobodies becoming somebodies."

At the same time, according to family friend Halston, Mick is possessive. "He lets everyone know that Bianca is his woman." Public speculation aside, she insists, "I have had very few affairs. I could never have one without telling Mick. He will say go ahead, but he knows I won't do it." Aside from an "off-and-on" two-year fling with Ryan O'Neal, she maintains that the dates the paparazzi caught her with were never consummated. European actor Helmut Berger, the so-called most beautiful man in the world, was a close but platonic escort. She resisted Warren Beatty two evenings in the flesh, she says, and in a follow-up campaign of whispered late-night calls. Jack Ford? "I was used by the White House to turn him into a glamor boy. He was simple, very shy and naive. But," she updates, "I hear he is better now."

Bianca acknowledges that she is less of a tease nowadays and that men don't come on to her as they used to. "They are often afraid. I scare them," she broods. Many of her male companions are gay. "Homosexuals make the best friends because they care about you as a woman and are not jealous. They love you but don't try to screw up your head." As for reports that Mick and Bianca are bisexual, she asserts: "People that know us well, know better." Hardly a frenetic libertine, she says she's seen only one porn flick and has never participated in an orgy. "It's unhealthy to do everything you want," she says. "You shouldn't for the sake of discipline. Basically I'm conservative and a Catholic girl at heart."

"Domesticity is the enemy of the artist," or so professes Mick. Bianca, who travels on British and Nicaraguan passports, refers to herself as "a woman without a country." But both seem to secretly revel in their many domiciles. For tax purposes, they are residents of a villa in St.-Tropez. They lease a London flat and a palatial estate in the countryside. In Malibu, Bianca inadvertantly rented a house two doors from Mick's old country cousin Ronstadt. The Jaggers' latest habitation is a $500,000 four-story Manhattan town-house tastefully jammed with African sculptures, Indian paintings and Bianca's art books and favorite flower, jungle orchids. This has become the operational base from which their daughter Jade, now 6, goes to school, and Bianca plots her career.

For muggy East Coast summers, they rent Andy Warhol's $5,000-a-month five-bedroom "cottage" at Montauk, L.I. There Bianca swims, canters with Dick Cavett, jogs and saunas with photographer Peter Beard, and cavorts, Fellini-style, on their wrap-around beach. Evenings are lazed away sipping vodka martinis and scuffing up Little Neck clams.

"Mick is a gourmet," says Bianca, genuinely pleased to serve in this area. His favorite foods are Japanese and Chinese, which Bianca prepares along with her savory South American and Vietnamese "specials." "The cook handles the produce, but hawk-eyed Bianca oversees it all," informs a regular guest. Only bottled Perrier water is quaffed in the house, and tinned or processed food has never touched Jade's lips. Bianca embarrassingly reveals that when guests come by "the deprived child" begs for sweets. "It is difficult to know what to do." A frisky, outspoken first-grader (with her mother's features and dad's coloring), she asked Catherine Deneuve at a recent dinner not to smoke at the table. Irate, Mick banished Jade, but Bianca, a chain-smoker herself, wonders. "Jade was correct. It is unhealthy to eat and smoke," she observes, then adds, "Catherine may have been coming on to Mick. This would upset Jade—she's his No. 1 groupie."

Mick genuinely seems to begrudge his time away from her on the road. "The birth of our daughter," feels Bianca, "was the confirmation that I was a woman." Not content with the conventional Dr. Spock, she also bones up on Jung and Freud. (Mom doesn't go to a shrink but each week sees Manhattan's ultrachic acupuncturist guru, Dr. Robert Giller.)

Bianca, for all her restiveness, is awed by Mick's business savvy and his concern about the artistic progression of the Stones. But what happens when he becomes too old to rock'n'roll? ("I'd rather be dead than sing Satisfaction when I'm 45," Mick has said.) Suppose Bianca became the breadwinner in the family? "I don't know if Mick would be too happy if I were that successful," she's allowed. "Men don't want you to be independent because you will escape them." But the Jagger egos may provide a massive deterrent to dissolution, Bianca has reflected. "I am afraid one day he will find someone else, and I will lose him. But he, too, is afraid of the same thing."


Advertisement
Today's Photos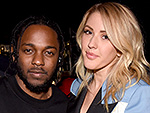 Treat Yourself! 4 Preview Issues
The most buzzed about stars this minute!