People Top 5
LAST UPDATE: Tuesday February 10, 2015 01:10PM EST
PEOPLE Top 5 are the most-viewed stories on the site over the past three days, updated every 60 minutes
On the Seventh Day Dan Thomas Rests—Which May Be His Third Strike in Big-League Ball


"If I'm good at baseball, it's only because God gave me the talent," he says. "I'll give it all I've got, but I won't play on the Sabbath." Then, though a good field and solid hit (.271), Dan was curiously sent down to Milwaukee's Spokane Indians farm club. The Brewers' official explanation was that the team needed fresh pitching strength. But that wasn't the real reason, according to the sports editor of the Milwaukee Journal. Wrote Bill Dwyre: "No matter how tolerant and ecumenical Brewers' management wants to be, they are irked by having a player sit out two games a week."

But why had the team gone along with Thomas' holy-day hookey for the previous eight weeks of the season? "We'd been winning and the atmosphere was good," Thomas himself figures. "Everybody joked around a lot. All the players called me the Sundown Kid. When we started losing, the atmosphere turned." Now, at Spokane, he is being docked two days' pay a week, and he says that he, his wife Judy, 24, and daughter Rene, 4, are "just scraping by financially." (Judy is expecting their second child this month.)

When he was growing up back in Mobile, Ala., Dan thought his mother was a religious fanatic because she kept bouncing from one church to another. "We were Baptists one day, Catholics another and Methodists the next." Thomas was a teenager when his mother joined the Worldwide Church. "I didn't take any religion seriously then," he says. Except baseball.

He played at Southern Illinois University for two years and for a half-dozen minor league clubs before Milwaukee picked him up last September. His ferocious temper once led him to swing on an umpire, and in October the pressure of competition finally resulted in a nervous breakdown. After a suicide attempt, he committed himself to a mental hospital near St. Louis. At the end of his five-month stay, he asked to see a Worldwide Church minister, became a convert, and a week later was released from the hospital. By spring training he was back with the Brewers.

Dan believes he was sent down because the management thought "I would hate it so much in the minors, I'd change my mind." He's found a small apartment in a suburb ironically called Opportunity, and like a good Christian, he was "really tickled" for Dick Davis, Spokane's black outfielder who was promoted to the Brewers after Thomas left. Right now Dan is contemplating another conversion—to pitcher, since in that position he wouldn't have to play every day. But so far he's had trouble finding catchers willing to work out with him. His arm is fine, says Dan; the problem is that he's too wild. But as for his chances of making the majors again, Thomas says, "The only way I'd go back to Milwaukee is if they accepted my beliefs, and I don't think there's much chance of that happening."


To baseball bench jockeys, nothing is sacred. To left fielder Danny Thomas, 26, everything is. So it didn't take long for opposing dugouts to switch their attack from his name (he's not related to the comic) to his religion. Thomas, a member of Garner Ted Armstrong's Worldwide Church of God, observes its Sabbath—that is, from sundown Friday to sundown Saturday—which means that he missed as many as two games a week for the American League's Milwaukee Brewers.
Advertisement
Today's Photos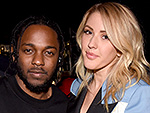 Treat Yourself! 4 Preview Issues
The most buzzed about stars this minute!