People Top 5
LAST UPDATE: Tuesday February 10, 2015 01:10PM EST
PEOPLE Top 5 are the most-viewed stories on the site over the past three days, updated every 60 minutes
For Three Vietnamese Kids and the Families Who Claim Them, the War's Last Battle Is Fought in the Courtroom


None has been more fraught with heartbreak and recrimination than the struggle of Lan Popp, now a Newburg Park, Calif. housewife, to be reunited with her three young boys. Fearing for the lives of her mixed-blood sons (the two oldest are part Australian, the youngest part American), the mother reacted desperately as Communist forces swept through South Vietnam in April 1975. First she sought out Richard Lucas, an Exxon auditor living in Saigon, who was taking care of a number of homeless children. On his advice the mother placed her two older boys with an adoption agency, the Friends for All Children, with instructions to let Lucas adopt them. Soon afterward she left Vietnam. A few days later all three sons were airlifted out. The two older boys, renamed Mark and Paul, went to live with Lucas, a bachelor, at his home in Fairfield, Conn. The youngest, now called Brice, was placed with Bob and Joan Zenk, a childless couple in Denver, Colo., by another adoption agency.

A short time later Lan, then known as Vo Thi Hao, herself arrived in California, where she sought the aid of William Popp, a civilian pilot who had flown transport planes in Southeast Asia. She maintains now that she put her boys up for adoption only under duress. "I signed," she admits in halting English. "Vietnamese mother just like American mother. Do anything to save children."

In Connecticut, where the mother brought suit, a superior court judge expressed skepticism, however, noting that she left Vietnam "with the belief that her youngest son might be killed by the Communists, and not knowing whether or not her two oldest children had left the country...To this day the court has not received a credible explanation." In reply, the mother insists she hadn't known she would leave before her sons, and that under the circumstances she got out when she could. Popp, 37, who married her last year, suspects racial prejudice has reared its head in the case. "If Lan [her nickname] were English, do you think we'd be in court?" he asks. As for allegations that his 25-year-old wife was a prostitute in Saigon, Popp is defiant. Even if she were, he retorts, can she properly be deprived of her sons?

Angry and frustrated, the Popps flew to Connecticut last year and abducted Mark, now 10, and Paul, now 8, while the boys were waiting for a school bus. According to a witness, Popp had to subdue Mark with a punch in the face. Federal kidnapping charges were lodged against the couple but were dropped when the boys were returned to Connecticut. A bitter custody trial, which included testimony that Mrs. Popp had tried to give away her children even before 1975, ended with a verdict in Lucas' favor last April.

Curiously, the outcome was different in Colorado, where the Popps waged an almost simultaneous court battle for Brice. Because Mrs. Popp had never signed formal adoption papers for the boy, the Colorado court ruled she had not relinquished legal custody. Three months ago the Zenks reluctantly surrendered Brice to his natural mother and her husband. The loss has left Bob Zenk, a 36-year-old mechanic, and his wife, Joan, 30, in anguish. They remember vividly the miserable child they brought home two years ago, suffering from an enlarged liver and distended stomach, skin and scalp sores, malnutrition, an ear infection and rotting teeth. "Oh, that poor little boy," cries Mrs. Zenk, who has been unable to have children herself. "On top of everything, he even had pneumonia when we got him."

Lavishing love and attention on Brice, the Zenks not only restored him to health but made him part of an inseparable family trio. Joan quit her job as a switchboard operator and learned to cook Vietnamese dishes. They took him fishing and camping, played games with him at home and rarely entrusted the boy even to babysitters. But when Brice's case went to court, they found their devotion had no legal standing. "The judge was so hung up on motherhood that no matter what was best for the child, he would insist that he should be with his natural mother," Mrs. Zenk charges bitterly. Though their health has suffered during the ordeal—Joan has lost 18 pounds since the trial began—the Zenks continue applying for loans and holding garage sales in their desperation to finance a motion for a new trial. (Incredibly, this was the second such blow for the Zenks. In 1974 they took in four of Joan's sister's children with the intention of adopting them, but after a year the mother suddenly decided she wanted them back. The two sisters are unspeaking enemies as a result.)

Brice, who turns 5 this month, is now living with the Popps and some of Lan's relatives in a comfortable four-bedroom home. "Once my head hurt all the time," says his mother, "and I think that if I don't get my children I go crazy." Popp says he and his wife have already run up some $60,000 in legal fees but that they are optimistic they will win their appeal in Connecticut. "Things are turned around," he says, "and now we're on the offensive."

Lucas, meanwhile, is keeping a low profile in the hope of shielding Mark and Paul from publicity. His attorney, Douglas Daniels, says the boys are "neat kids who couldn't be doing better." But, he adds pointedly, "they could be doing worse." He says his client "doesn't think it's in the best interest of the children to get into a name-calling contest with their mother. There's no earthly good to come from public fighting."

The unfortunate Zenks, however, are left with little consolation but to fight on. "When the judge made his decision, I felt utter hopelessness," says Bob. "We still cry a lot," Joan admits, "and since Brice left us, we haven't moved anything in his bedroom. Everything is just as he left it."


To many Americans it was the final pathetic chapter in a misbegotten war. In the chaotic days preceding the fall of Saigon to the Communists in 1975, 2,000 Vietnamese children, all believed to be orphans, were flown to the U.S. for adoption. Known as Operation Babylift, the rescue mission was intended as an expression of both concern and atonement. Yet, tragically, in a scattering of cities wrenching custody fights have erupted as anguished Vietnamese parents have appeared to reclaim their sons and daughters from adoptive American families.
Advertisement
Today's Photos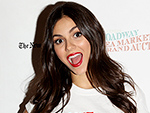 Treat Yourself! 4 Preview Issues
The most buzzed about stars this minute!