People Top 5
LAST UPDATE: Tuesday February 10, 2015 01:10PM EST
PEOPLE Top 5 are the most-viewed stories on the site over the past three days, updated every 60 minutes
I Do, I Do: Washington Takes a Happy Ride on the Marriage-Go-Round


Lilla's aiming for a home on the range

As Hurricane Anita swirled toward the Texas coast recently, Lilla Tower, 48, new wife of Texas Republican Senator John Tower, was gearing up to fly to the potential disaster scene with her husband. "Before we were married," she explains, "I made him promise he'd never take a chance without me along. I love him too much to try to survive in a world without him."

Her devotion is returned by Tower, 51, who divorced his first wife of 24 years before marrying Lilla last May. "I married her because I was very much in love," says the senator, father of three college-age daughters. "She's a stimulating woman with a marvelous mind and a high level of drive." "The more I got to know John," counters Lilla, a divorcée with a grown son, "I realized he was a man with a panorama of abilities. I'm a lawyer, and lawyers learn to assess things quickly."

Together, the Towers like to swim, hike and ride. Lilla has resigned from Washington's zoning board of adjustments and is slowly giving up her practice. Tower, who won Lyndon Johnson's old Senate seat in 1961, hopes to return to teaching when he retires from politics. Whatever happens, says Lilla, "I look forward to being together in Texas where we can walk and read and enjoy the great plains around us."

TO Lee Wampler, the Hill is not a home

"I'm not going to let myself get caught up in the politician's-wife syndrome," vows Lee Wampler, 38, recent bride of Virginia Congressman William Wampler. To prove it the divorced mother of two, ages 13 and 9, has decided to remain in Bristol, Va., her hometown (and Wampler's), 360 miles from the capital. "The children are in school here and Bill is in Washington," she explains, "so I plan on working part-time in a boutique." Republican Wampler, 51, will commute on weekends. Previously married to a sister of Senate Minority Leader Howard Baker, the congressman has a daughter, 21, and a son, 18. Duties on Capitol Hill may leave him little time to enjoy his boat or finish the tree house he has been building for Lee's kids since April (though he and his new wife did find a moment for a spin on the Ferris wheel at a county fair, above). Wampler's staff has already noticed a change in his mood. "Congressmen are kind of quiet about second marriages," says one aide, "but I'm sure he's happier now than as a bachelor."

Biden and sons take a bride

Senator Joseph Biden of Delaware was shaving one morning last May when sons Beau, 8, and Hunt, 7, came bounding into the bathroom. "When," asked Beau impatiently, "are we going to get married? We've been dating for over two years!"

Two months later widower Biden, 34, quietly married divorced schoolteacher Jill Jacobs, 26, in New York City, and his boys had their wish—a new mother. "When Beau popped the question," says the Wilmington Democrat, "I decided it was time for me to do the same."

His first marriage ended tragically in 1972. That November Biden, a 29-year-old criminal lawyer, had become the second youngest U.S. senator in this century. A month later his wife and small daughter were killed, and his two sons injured, when their car was hit by a truck as they were hauling the family Christmas tree home.

Biden met his future bride on a blind date set up by his brother, Frank. "From then on," he recalls, "neither one of us went out with anyone else." So far Jill has deliberately kept a low profile, preferring to spend a leisurely summer with her two stepsons. "She married me, my boys and the entire state of Delaware," says her husband half-seriously. "She's entitled to a little privacy."

Shirley's a partner but hardly a silent one

The second time around won't be like the first, says New York Congresswoman Shirley Chisholm. "We're not starry-eyed youngsters," she explains. "This marriage will be a real partnership." The dynamic 52-year-old Democrat, who ended her 28-year first marriage in February, will wed architectural designer Arthur Hardwick Jr., 61, during the Thanksgiving recess. Chisholm, who met Hardwick 13 years ago while both were New York State legislators, says the romance "just happened, but I wasn't too surprised when he gave me a ring on July 4." Home base for the couple will be her Brooklyn apartment, with frequent trips to his adopted Buffalo and an occasional getaway to the Caribbean. Chisholm's political calendar is crowded: she's the first black and the first woman to serve in the House leadership as secretary to the Democratic caucus. Won't that put a strain on her marriage? Not at all, she says confidently: "Arthur is a very private person, but he understands politics."

A Carter aide takes a tip from the top

For presidential aide Jack Watson, 38, shuttling between Georgia and Washington, D.C. is nothing new. Now Watson's new wife, Teena, 42 (checking out a husky on their recent honeymoon in Canada, below), will get a taste of the commuting life too. Though the couple owns a home in Bethesda, Md., Teena will continue her modern dance career with the Carl Rat-cliff company in Atlanta where they met three years ago on a tennis court. Her 18-year-old daughter by a previous marriage is in college; his two children winter with their mother in Atlanta. The Watsons will get together on weekends—heeding the President's dictum that affairs of state should not split White House families asunder. Says Teena optimistically of her new schedule: "I've got it all worked out—on paper."

A glimpse of Helga made Orfila airborne

One of the capital's most courtly and sought-after bachelors, Alejandro Orfila, 52, was squiring Jacqueline Onassis to a reception last year when he spotted German fashion model Helga Leifeld. Recalls the Secretary-General of the Organization of American States, "I think I lifted 20 feet in the air." Back on terra firma, diplomat Orfila's sense of protocol prevailed: he stayed with Jackie but asked a mutual friend to arrange a meeting with Helga.

Now, after six months of a marriage that is the second for each of them, the Orfilas busy themselves traveling or entertaining out of their elegant Embassy Row home. Recently 33-year-old Helga began a crash course in Spanish, and Alejandro, a former Argentinian ambassador to the U.S., is learning backgammon ("She always wins"). They repair often to his 313-acre Middleburg, Va. estate, where neighbors include Elizabeth Taylor and husband John Warner. There, Alejandro, member of a wealthy Argentine wine-making family, tends to his polo ponies and thoroughbreds, while Helga supervises an expensive redecorating operation. Her only complaint: "I'm having difficulty getting all the gallons of custom-made paint to match," she sighs.

Ladies' man Brademas turns into one lady's man

"I never thought he'd do it," marveled a woman at the gala wedding reception last month. But there he was—Representative John Brademas, 50, Washington's legendary ladykiller and resident bon vivant for nearly two decades, finally entangled in matrimonial bonds. Said the Indiana Democrat, his tongue in cheek and his keen eye scanning the 1,100 guests: "The scariest thing is how your life passes before you as you look around."

The woman who brought the elusive Hoosier to bay was slender, grayeyed Mary Ellen Briggs, 40, a divorcée with four children, ages 15 to 21, all away at school. A former photographer's model, the Detroit, Mich. native decided to return to college four years ago, and is now entering her third year at Georgetown Medical School. In a town where political success is often a prelude to marital disaster, their separate careers may prove a blessing. A former Rhodes scholar, Brademas was elected Majority Whip last year—the third highest post in the House Democratic leadership. But his marathon 16-hour days at the office may well be rivaled by his bride's sessions in the lab as she works toward a probable specialty in family medicine. Will "Dr. Brademas" take some getting used to? "That'll be easy," she says. "It was the Mrs. Brademas that was hard."


If, as some say, power is the ultimate aphrodisiac, where does that leave love and marriage? In Washington, D.C., as elsewhere, the answer is often found in divorce court. But politicians, too, savor the triumph of hope over dismal experience, so wedding bells are making a comeback. The seven couples on the following pages testify to the resilience of serial monogamy and to the fact that, even in politics, not all bedfellows have to be strange. Times may change and values may crumble, but home and hearth are still hanging in there. Jimmy Carter, no doubt, would approve.
Advertisement
Today's Photos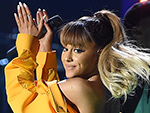 Treat Yourself! 4 Preview Issues
The most buzzed about stars this minute!