People Top 5
LAST UPDATE: Tuesday February 10, 2015 01:10PM EST
PEOPLE Top 5 are the most-viewed stories on the site over the past three days, updated every 60 minutes
Picks and Pans Main: Song
Mutha's Nature


Comparisons to the Eagles and America are inevitable. Lush vocal harmonies, plenty of good acoustic guitar work and slick West Coast sound. However, even with the help of guitarist Jock Bartley, the Memphis Horns and the creative and moral support of Stephen Stills, the six-member group teeters on the thin line between substance and slush. Sweet melodies abound but, mixed with a few good rockers (So Long, Even Steven), the repertoire stays well balanced. Although this is Firefall's second LP, the group's members go as far back as the original Byrds. But their success may have come too late to these boys.

George Jones

You gotta like someone who sings "Old King Kong was just a little monkey compared to my love for you." With or without partner and ex-wife Tammy Wynette, Jones is more plaintive, twangier and a bigger stoic than just about any good ole boy around. He is so likable he can even record the 37, 498th CB song of the year, It's a 10-33 (Let's Get Jesus on the Line), and make you enjoy it.

Be Bop Deluxe

The age of the live LP is back. Many are just collections of rehashed hits, but some, as is Be Bop's first live effort, are pure joy. Led by the powerful and innovative guitar genius of Bill Nelson, the band mines a jazz rock vein that promises even richer returns to come. This double album displays some of their best numbers, reaching back to the early Ships in the Night and Fair Exchange. There's a bonus of two previously unrecorded tunes.

Donny Osmond

When an Osmond sinks his (or her) gleaming teeth into something, watch out! Their smiles alone can be safely viewed only through smoked glass. This time the material is disco-pop, and Donny has all the right elements to complement his cutesy-clean, happy voice. In fact, there are so many of the right elements here that the LP sounds as if it were produced from a studio operator's manual for disco production numbers. Still, who can keep the Family Hour Prince of Provo, Utah from standing fast in the middle of the road and making music his fans can dance to?

Cheap Trick

Like the name says, cheap is cheap. The opening chords of Hello There set the tone for every hard-rock cliché in the repertory. The band, led by guitarist Rick Nielsen, sings tasteless, uninspired songs aimed at the teenybopper set, giving little relief from the grinding chords and pounding drums. Their influence is the Led Zeppelin and Black Sabbath school of power chords, but even Con Ed has more juice.

Elvin Bishop

"Now remember," shouts rowdy rocker Elvin Bishop between tunes, "this is not a rock concert, this is a cultural event." Sure, if blues/ rock/ jazz/ soul/ country fusion is your cultural kick. That blend should produce musical schizophrenia, but Bishop doesn't have any identity problems. He shines in the 12-bar format, like the nice 'n' nasty Little Brown Bird, co-written with Muddy Waters. Purists may prefer the original unadulterated article from black musicians, but Bishop's brand is infectious, get-down funky fun.

Original Cast Album

The score from this Tony-winning Broadway hit about friendly wife-swapping in Trenton, N.J. is a gem, covering every musical base imaginable—rock, big band, C&W. While each song is engaging, the stand-up, walk-away winner is the ragtimey Hey There, Good Times. Unlike a lot of show albums, this one won't go stale after the first few rpm's.

Danielle Laval

Tchaikovsky's orchestral and ballet works are so demanding (and often harrowing) that it's a pleasing change to hear this Capitol collection of short piano pieces which offers touches of his melodic genius without all the suffering. Laval, a Frenchwoman who specializes in relatively obscure music of the great composers, plays with a quiet sensitivity especially striking on the title work. (Thankfully, it has nothing to do with Dvorak's overplayed classic tune of the same name.)

James Brown

The King of Soul knows his niche, and most of this LP is comprised of the uptempo tracks that are undeniably Brown. His current concern for ecology is woven throughout and works well, but Brown is at his bluesy best on the updated version of Gershwin's Summertime.


Firefall
Advertisement
Today's Photos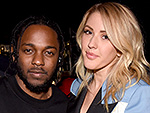 Treat Yourself! 4 Preview Issues
The most buzzed about stars this minute!