People Top 5
LAST UPDATE: Tuesday February 10, 2015 01:10PM EST
PEOPLE Top 5 are the most-viewed stories on the site over the past three days, updated every 60 minutes
Tony's Swan Song
For Tony Orlando, Grief, Drugs and False Dawns Are Over—and So, for Now, Is His Showbiz Career


Orlando tried to sing some more but couldn't and gave the microphone to his backup duo, Dawn. "He was crying from as far down deep as you can get. He was scared. We were all scared," recalls his closest aide, Frank H. Lieberman.

Yet, pro that he is, Tony delivered on his commitment at Cohasset, doing a terrifyingly emotional second show that evening and two more the following day. Then, with cheering locals lining the streets, he was driven off for psychiatric care, which he still requires two months later. His first stop was the Four Winds convalescent hospital in upstate New York. Next, while remaining under supervision, he progressed to rented houses in New York and then finally back on the Coast, although he's not yet in his own L.A. home, where his in-laws are tending his son, Jon, 7. "Tony's better," says Elaine, his wife of 13 years, "but we still have a way to go."

Tony goes out to attend Mass, to shop and even to movies like Star Wars. One of the most heartening signs is that his headway was not set back by the death of Elvis Presley, another friend of the family. "Elvis was committing a slow suicide," Orlando explains. "He built a prison out of diamond rings, gold records, fancy cars and all the people who hung around." Clearly, Tony at 33 is recovered enough now to face the syndrome that drove his colleagues to death at 42 and 22—and to find a message in his own breakdown. "You can quit," Orlando has discovered. "You can walk away from it all, including the money, when your own survival is at stake. You can seek help, take time off. You just cannot take the path of least resistance. You must fight back."

It is especially encouraging that Tony has overcome guilt feelings about the suicide of Prinze, who was such an eerie lookalike that fans confused them, and Orlando at times thought he was witnessing his own death in that hospital room last January. Tony and Freddie were instant kindred spirits when they met on the Coast. Both grew up half Puerto Rican and poor in the New York barrios and shared the culture shock of superstardom. "Freddie would come over early in the morning while Tony was still in bed, and Tony would stroke his hair," Elaine remembers. "It was definitely a big brother thing, and one day in our own backyard, he told Tony he might kill himself. Tony said that was no way to approach life, but Freddie saw it as a way of becoming immortal—you know, getting your face on the front page of every newspaper. He planned it." To Orlando, a practicing Catholic, it was anathema, and he says now, "As much as I loved Freddie and hated what he did, there wasn't anything I or anybody else could do about it."

Prinze may have been the coup de grace, but Tony had already been teetering under the merciless pressures of the show world and another tragedy nearly two years earlier. His sister, Rhonda Marie, who suffered most of her life from mental retardation and cerebral palsy, had died at 21. Rhonda was the only sibling of Anthony Orlando Cassavitis. His mom and Greek furrier dad were divorced when he was 5, and Tony forsook the street life of his buddies to tend to Rhonda while his mother and stepfather worked. "Music was the only thing she would respond to," Tony found, so he first played records and then taught himself guitar. "I found I could cheer her up with some songs, put her to sleep with others or make her stop crying."

At 13, Orlando began to sing composers' demonstration recordings, although too overweight to perform in public. By 16, he had two hit singles of his own before British imports like the Beatles overwhelmed his Driftersish genre. Sidelined into music publishing, he married Elaine (he was 20, she was 24), adopted her 5-year-old son, Kenny, and rose to become a vice-president of CBS Records' April/Blackwood division with artists like James Taylor and Laura Nyro. But Tony's sister had taught him a lesson he could never forget. "She couldn't really communicate," Elaine explains, "so if she had an itch, he had to search for it until he saw her smile. That taught him to look for that itch in other people." When a chance came in 1970 for him to record Candida with two Motown backup singers—Telma Hopkins and Joyce Wilson—he took it and in the process sweated off 98 pounds. That was the dawn of Dawn and, as he later said, of "the real Tony Orlando," the performer.

Inexorably, his superhit recordings with Dawn (Knock Three Times, Tie a Yellow Ribbon) led them into cabaret headlining and then, in 1974, into a prime-time TV schedule ready for multiracial, middle-of-the-road talent. Tony had a passable voice redeemed by his joyous videogenic appeal, evident in the show's closing segment of itch-scratching among the studio audience. But in the second season Rhonda died, and when he had an unbreakable appointment at CBS hours after her funeral, Orlando lost heart. For a short while he turned, as did Prinze, to cocaine—"to manufacture the energy that just wasn't there anymore," as Elaine puts it.

"Here I wanted him to be this terrific husband and father; the producers wanted the star filled with energy; record companies were screaming for their album; and the people wanted to see a performer with energy, not someone limp. Tony never believed in cheating the people." The mounting pressures began to affect their marriage ("Now my wife will be able to trust me," he said onstage in Cohasset), and then last November he received ambivalently the cancellation notice of the CBS series that was killing him. But the touring act was anything but finished—it would have grossed $3 million this year, if it could have been completed.

Tony is now returning to his old life one careful step at a time. He is on a protein diet to slice the 10 pounds he gained since Cohasset. He has tentatively begun to listen to records (Darin, Feliciano, Garland), to look at the trade magazines, to strum a guitar and sing along with the radio in his Cadillac. "I'm living a normal life," he says.

Just after he quit, Orlando said he would only perform one-on-one for the disabled, and he is in frequent touch with the National Association for Retarded Citizens, the charity of which he is honorary chairman. He hopes to do a benefit performance for a hospital wing in New Jersey commemorating his sister. Whatever else, Tony insists, he will never do another television series. Now even the idea of being photographed terrifies him; when a young boy recognized him in a restaurant recently and asked to take his picture, Orlando offered instead an autograph and his sunglasses—"because I had to give him something to remind him of me." Both Dawn partners are dubious about a comeback, but neither has signed on to any deal that would preclude it. Ultimately, the fear of being forgotten may outweigh his fear of performance, and while Elaine cautions that "even Tony doesn't know" when or if he will return, he has at least not retired the metaphor of the business. "My final curtain has not come down," says Orlando, "and I'm not going to let it."


Advertisement
Today's Photos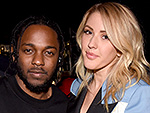 Treat Yourself! 4 Preview Issues
The most buzzed about stars this minute!