People Top 5
LAST UPDATE: Tuesday February 10, 2015 01:10PM EST
PEOPLE Top 5 are the most-viewed stories on the site over the past three days, updated every 60 minutes
After 14 Years, a Young Attorney General Closes in on the Birmingham Bombings


"I was getting ready to eat lunch when somebody ran in and told me what had happened," recalls Bill Baxley, then a 22-year-old student at the University of Alabama Law School. "It was the most shocking thing I've ever experienced. I got sick. I wanted to do something, but I didn't know what."

Since those dark days the New South has risen even to the White House—and Alabama Attorney General William J. Baxley, now 36, has found his own way of expunging the last bitter memories of the Old. In September Baxley won the first indictment in the 14-year-old bombing—and another in the case of an unoccupied Birmingham church dynamited in 1958. "I never put the bombing out of my mind all those years," Baxley says. "I was haunted by the belief that those responsible ought to be punished."

Robert Chambliss, a 73-year-old former Klansman and gas station attendant, has been accused of murder in the 16th Street bombing, while the infamous J.B. Stoner, chairman of the neo-Nazi National States Rights Party, stands indicted for the earlier attack. A letter arrived from Stoner's office last year telling Baxley to "apologize for your harassment of Alabama patriots." An answer went off by return mail: "My response to your letter of February 19, 1976 is—Kiss my ass. Sincerely, Bill Baxley, Attorney General."

The son of a prosecutor and circuit court judge, Baxley grew up in Dothan, Ala. (pop. 50,000), where he found segregation a nettlesome way of life. "I never remember a time when I felt it was all right," he says. After law school, a state Supreme Court clerkship and a six-month tour in the Air Force Reserve, Baxley returned to Dothan to practice law. Appointed to fill the unexpired term of the local district attorney, he was elected to the office himself at 25. Four years later, in 1970, he was elected state attorney general, the youngest man ever to fill that office. "Now I could do what I had sworn to do," he remembers thinking. "Within two months in office I had set one goal for myself: to solve that bombing case." As a reminder, he wrote the four victims' names on a card he always carried in his wallet.

The case was by no means Baxley's sole obsession. He tilted against corruption spawned by decades of good-ole-boy politics in Alabama—and saw a dozen state officials convicted. He sued Birmingham's steel mills for polluting, and won. He closed down a speed trap in Fruithurst, Ala., made the police force resign, and then offered his services to anyone who wished to lodge a civil suit against them. When Bull Connor ran for a seat on the state Public Service Commission, Baxley risked his political career by opposing him—and then prosecuted the man who beat Connor for taking a bribe. (The case is being appealed.)

But the Birmingham bombing was the test of his mettle. The trail of evidence was seven years cold when he got to it, and the FBI waited four years before acceding to his request for its files on the case. ("I think they had some informants they had to protect," he says.) Baxley admits he "may have mentioned once" the possibility of taking the parents of the dead children to Washington for a news conference if the FBI did not cooperate. Soon after, the files arrived.

Sharing Baxley's crusade is his wife, Lucy, 39, a divorcée (with a 19-year-old daughter) who worked for him in Dothan and Montgomery until their marriage 16 months ago. Baxley was living with two other bachelor friends in an apartment that Lucy says "should have been shut down by the health department." Now she works in the legal section of the State Highway Department. "I can work for a man I hate," she says, "but not for a million dollars could I work for a man I love."

Baxley plans to run for governor in 1978—and, with labor, blacks and environmentalists behind him, he will be a formidable contender. Of those who suggest the recent indictments may have been politically inspired, he asks, "What if I lose the case?" But he clearly does not expect that to happen. Stoner is fighting extradition from Georgia, but Baxley hopes to bring Chambliss to trial in November—and to indict perhaps six more of the 30 people he believes were involved in the 16th Street bombing. Baxley is sensitive to the fear, especially among older blacks in the community, that reopening the case might salt old racial wounds. But he insists that his commitment to the prosecution—and to history—is overriding. "I felt so helpless back when it happened," he recalls, "and there's been a cloud over Birmingham ever since. We need to close this ugly chapter—and we've got a good case. I just want to get it to a jury."


It was the death rattle of the segregationist Old South, and four young black girls were its victims. The explosion that quiet Sunday morning, Sept. 15, 1963, in Birmingham, Ala. shattered the 16th Street Baptist Church where the girls were putting on their choir robes. In the street violence that followed, two more blacks were killed. Police Commissioner Bull Connor turned loose his notorious police dogs that night, and Gov. George Wallace called out the National Guard. Despite a $5,000 reward and a full-dress FBI inquiry, no arrests for the bombing were made.
Advertisement
Today's Photos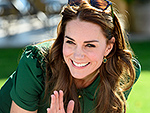 Treat Yourself! 4 Preview Issues
The most buzzed about stars this minute!