People Top 5
LAST UPDATE: Tuesday February 10, 2015 01:10PM EST
PEOPLE Top 5 are the most-viewed stories on the site over the past three days, updated every 60 minutes
A Black Doctor Tries to Bind Up South Africa's Racial Wounds—and Is Jailed


In such an atmosphere, medicine and politics are dramatically linked—and the most prominent symbol of their connection has been Dr. Nthato Motlana. He ran a vital street clinic and simultaneously acted as spokesman for the Committee of Ten, formed after last year's violence to give blacks a unified voice in local affairs.

The symbol has disappeared—for now at least. Motlana, 43, was caught up in last month's wave of arrests carried out by the white supremacist regime of Prime Minister John Vorster.

Motlana's detention robs Soweto of one of its few private doctors—who invariably spent dawn-to-midnight days in his clinic, often treating casualties of the fight for political rights. "On the day of [Black Consciousness movement founder] Steve Biko's funeral," Motlana recalled just before his arrest, "I had to treat about 30 people after police rushed the crowds. There were cracked skulls, bruises, slashes. Some of the young girls had been raped. It was a naked display of government power and brutality."

An unrelenting antagonist of his country's racial policies, Motlana has been jailed repeatedly in the past and was once banned from political activity for five years. He and his wife, Sally, a civil rights activist herself, have come to lead almost entirely separate lives. Their oldest daughter was expelled from law school, and the youngest son forced to leave high school and almost shot. "The phone, of course, is tapped," Motlana said. "My mail is regularly opened, and I can't travel because the government won't give me a passport."

Still, Motlana continued to speak out, as he had for more than 20 years. "What we have here is the largest city in the world without the slightest vestige of self-government," he said. The Committee of Ten's solution would be to elect a council to run Soweto, but the Vorster government does not recognize the committee and greets demonstrations of support for it with police dogs and drawn guns. "We're moderates," said Motlana, "not extremists. They tell us that separate development is in our best interest, but when we try to enhance it we're regarded as subversives."

The most sanguine reading of Vorster's sudden crackdown and call for elections Nov. 30 is that, with an overwhelming victory expected, he will be able to move toward liberalization of racial policies with confidence. The darker view is that such a mandate could be a new instrument of oppression. What is certain is that the status quo in Soweto cannot hold. Though Motlana could be detained indefinitely without trial (along with some 650 other nonwhite Africans), he remained—until recently, at least—steadfastly optimistic. "As you Americans say," he remarked with a smile, "we're going to make John Vorster an offer he can't refuse."


At night in Soweto, hundreds of thousands of cooking fires throw a ghastly light on the human tragedy of apartheid: a stunted skyline of tin-roofed shanties punctuated by a no-man's-land of junk-strewn vacant lots. The township is home to nearly a million blacks, and it is South Africa's largest festering slum. Unemployment, poverty and violence are epidemic. At least 400 people were killed in race rioting there last year, and during the current boycott of Soweto schools by 200,000 students and their teachers, clashes between blacks and police have erupted with ominous frequency.
Advertisement
Today's Photos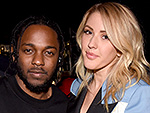 Treat Yourself! 4 Preview Issues
The most buzzed about stars this minute!