People Top 5
LAST UPDATE: Tuesday February 10, 2015 01:10PM EST
PEOPLE Top 5 are the most-viewed stories on the site over the past three days, updated every 60 minutes
A New Wife, a Shot at the Super Bowl—for Craig Morton, It's All This and Heaven Too


But this is the era of the athlete-Christian convert, and Morton—like Staubach and Landry, among others—has called upon a power higher than even Pete Rozelle to drop-kick him through the goalposts of life. The born-again Craig says he bears no malice.

"My life until now has been fairly easy to sketch," explains Morton, 34. "I'm a free spirit who would do things on a moment's notice for the fun of it. I was a bachelor and had the nice apartment and everything. But all of that had no value. My life was sporadic, my football playing was too. Christ was trying to get my attention and I wasn't aware of it."

After graduating from the University of California in 1965, Morton joined the Cowboys. He played behind quarterback Don Meredith until Meredith retired in 1969, then became the starter (over Staubach) and led his team into the 1971 Super Bowl against Baltimore. In the closing minutes the Colts intercepted one of Morton's passes and turned it into a winning field goal. Dallas fans never let him forget. Staubach began playing regularly, and the Cowboys traded Morton to New York in 1974.

Off the field he was a glamorous, swinging bachelor, but the good times stopped on Sunday afternoon. Morton was stuck with an inept team and cruelly impatient fans. "It wasn't fun in New York," he says now. "The only thing I enjoyed were the restaurants and the Broadway plays."

Last March Morton was traded to Denver, where the plan was apparently to let poor old Craig take the weekly lumps while the Broncos' young quarterbacks learned their craft. Morton had other ideas. From summer camp on he played like a man who, as Curt Gowdy might say, had his future ahead of him.

He also began studying the Bible, urged on by Susie Sirmen, a Dallas model and reborn Christian whom he'd been dating for eight years. "Between practice sessions I let Christ come into my heart," says Morton. Every night he phoned Susie. "We talked about John and Peter," she recalls. "He seemed very happy."

Believers might find it significant that Morton was also throwing passes regularly into the arms of a Bronco receiver named Haven Moses. Miracle or not—and Denver's long-suffering fans surely consider it one—the team built a 12-2 regular season record (one loss was to Dallas, 14-6). Before beating Pittsburgh and defending Super Bowl champion Oakland in the playoffs, the Broncos voted Morton their MVP.

He and Susie were married in November and after a brief honeymoon moved into a rented home in Denver. Morton—who survived bankruptcy and a six-month marriage to a college sweetheart—has sold his condominium in Aspen and given up his partnership in a Dallas restaurant.

"The children of God are those most tempted by Satan," Morton says, so he and Susie shun the nouveau-chic Rocky Mountain highs. He still enjoys good wine and an occasional movie, but most evenings the newlyweds stay at home, where fans red-carpeted their driveway, put a trophy reading "Champions" on the lawn and left a bottle of champagne on the doorstep. The Mortons keep several Bibles in the house and frequently pray together. "We'll be in bed," Susie says, "and suddenly one of us will grab the other's hand and we'll be next to the bed on our knees."

After the high-pressure win over Oakland (Morton spent most of the pre-game week in a hospital for treatment of a painful bruise on his hip), he broke down in the locker room. "I didn't know what was going to happen," he said after retiring to a corner to weep and pray. "I just put it in the Lord's hands."

So much for any fantasies about Craig Morton Superstar. "There is always the temptation but I am cautious about it," he says. "The Lord doesn't let me get too cocky." Of course, He still permits justifiable pride. "Right now the three best quarterbacks in pro football are Stabler, Staubach and Griese," Morton says. "This year I'm up there with them."


For Denver Bronco quarterback Craig Morton, Super Bowl XII ought to be a classic grudge match. He's playing against the team and coach, the Dallas Cowboys and Tom Landry, who exiled him to the New York Giants in 1974. He will be calling signals opposite Roger Staubach, the Cowboy quarterback who stole his job. And as field leader of the AFC champion Broncos, Morton could legitimately pound his chest pads in front of all those experts, in and out of the press box, who long ago decided he could never win the big ones.
Advertisement
Today's Photos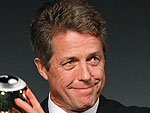 Treat Yourself! 4 Preview Issues
The most buzzed about stars this minute!