People Top 5
LAST UPDATE: Tuesday February 10, 2015 01:10PM EST
PEOPLE Top 5 are the most-viewed stories on the site over the past three days, updated every 60 minutes
Ex-Jet Tackle John Elliott, Now a Texas Sheriff, Runs into a Hornet's Nest Over Some Eagles


Given Elliott's credentials—as a 245-pound former All-Pro tackle with the New York Jets—it seems remarkable that anyone would stand in his way. But so far, at least, the going has been decidedly bumpy. Ever since he traded his football jersey for a sheriff's badge in Texas' rugged Real County, Elliott has been embroiled in a bitter dispute with the local political machine. The situation has grown especially rancorous since federal agents, with Elliott's help, arrested three men, including a county commissioner, and charged them with unlawfully shooting as many as 70 golden eagles from a helicopter. (Ranchers say the eagles prey on lambs and kid goats; scientists disagree.) In December a jury found the three men guilty of conspiracy, and they will be sentenced next month. The sheriff, meanwhile, insists he's just doing his job. "Heck," he says, "I don't even let the kids around my place shoot birds with a BB gun."

Though golden eagles are fast becoming an endangered species in Texas, Elliott, 33, sees the issue as mainly political. One of the men he helped convict last month is a protégé of Democratic Judge W.B. "Pud" Sansom, the county's political boss. Since Elliott's election in 1976, the new sheriff (who also doubles as tax collector) has hammered at alleged cronyism in Real County, charging political bias in local tax assessments. He also says that public money was used to finance the slaughter of the eagles. "There are canceled checks that show that hunting flights were paid for out of county funds," he explains. "That's what upset me so much."

Native Texan Elliott is no knee-jerk radical on the issue of wildlife protection. An avid hunter since childhood, he grew up in the east Texas town of Warren, then starred on the gridiron for the University of Texas. Drafted by the Jets in 1966, he played seven seasons, figuring in the team's 1969 Super Bowl upset of Baltimore. He was chosen the Jets' most valuable player in 1970, but jumped to the ill-fated World Football League in 1974. Slowed by a knee injury, he played one season before retiring to Houston, where he worked briefly as an oil-tool salesman. But the wide-open spaces beckoned, and two years ago Elliott moved with his wife, Nancy, and their two daughters to a house on the Nueces River in the town of Camp Wood. "I enjoyed New York," he reflects, "if for nothing else than it made me appreciate this place more."

Elliott's appreciation is frequently tested. Earning a meager $650 a month, he must use his own pickup truck to patrol a 622-square-mile area, with only one part-time deputy to help. Nancy works as a teacher's aide to make ends meet, and Elliott hunts varmints (like raccoon) and sells the pelts to a furrier. As a lawman, he enjoys the casual, wide-open spaces. So far he has not had to draw his .45 in the line of duty. "I've killed some rattlesnakes on the road," Elliott says, "and I'd like to keep it at that."

If law and order has not posed a problem, however, the county commissioners have. In December all elected county officials except Elliott were given annual $1,000 bonuses. No explanation was offered. And only recently, says the sheriff, the commissioners tried to cut his salary "until the county attorney told them they couldn't." Gossip, too, has grown increasingly vicious. "People have spread it around that I sell dope to schoolchildren and shack up with Mexican girls—stuff like that," says Elliott. "I just consider the source." His political enemies, says Elliott, "would still like to run this county like they did in 1920. But people are beginning to question just what's going on in these parts. They're beginning to see the light."


I was elected by the people of this county to enforce the law," declares John Elliott, "and that's exactly what I intend to keep doing."
Advertisement
Today's Photos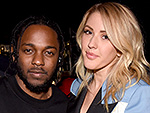 Treat Yourself! 4 Preview Issues
The most buzzed about stars this minute!