People Top 5
LAST UPDATE: Tuesday February 10, 2015 01:10PM EST
PEOPLE Top 5 are the most-viewed stories on the site over the past three days, updated every 60 minutes
105-Lb. Matador David Renk Is on the Horns of a 700-Lb. Dilemma


But move he did—up, down and sideways—nimbly enough to avoid being skewered. Though he fell three times on the slippery surface of the ring and failed to finish off the bull with his sword, he earned the title novillero (fighter of young bulls) and his colleagues' praise for his courage. The youngest American ever to debut as a matador and one of only two U.S. citizens now fighting bulls professionally, the thin Texas teenager (at 5'8", he weighs only 105 pounds) will don his dashing suit of lights again shortly. Meanwhile his parents, Fred and Barbara Renk, will pay $350 each for the smaller bulls he kills while in training. "I'm very proud of David," says the elder Renk, sales manager for a water-treatment company. A former minor torero himself, he quit only after a severe goring. "Conditions weren't right for David in Reynosa," Renk says. "But mark my words: Someday he'll be one of the world's greatest bullfighters."

The remarkable thing is that David can maneuver in the ring at all. Badly crippled at birth—his left foot twisted outward, his right foot in—he was wheelchair-bound for a year after undergoing corrective surgery at the age of 9. "He used to tell me that someday he would fight bulls," recalls Mrs. Renk, who divorced her first husband shortly after David's birth and remarried when David was 3. "I didn't tell him he couldn't, but I always tried to persuade him there were lots of other things he might do. He and his new father were great buddies right from the beginning, though, and I sometimes wonder if maybe David isn't just trying to please Fred. He says he isn't."

Fascinated by Renk's tales of the bullring, David frequently crossed the nearby Mexican border with his father to watch fights. After the surgical casts were removed from David's legs, Fred Renk arranged for bullfighting lessons and enlisted a young matador named Longinos Mendoza as tutor. Mendoza stays frequently at the Renks' two-story farmhouse in Alamo, Texas so he can drill David on his cape work and sword handling. For four years David has spent an average of four hours a day in training while earning Bs in school. To prepare for his first official corrida, he sharpened his skills on belligerent calves. "I'm always a little bit afraid before I fight," he admits, "but it usually passes pretty quick. You get so busy thinking about what you're doing and what the bull is doing that you sort of forget to be afraid."

Barbara Renk never forgets. "I wish David wouldn't do this," she confides, "but it's something he wants more than anything else. If I kept him from fighting now, he'd just wait until he was 18, and then he'd be off to Mexico. At least this way Fred and I know he's getting the best training." His mother expects David to quit school at 16 and go to Mexico City for further training. It is a prospect she views with undisguised dread. "David got a skateboard for Christmas," she says, "and I didn't say anything, but I was hoping he'd go out and play on it and break his wrist. That's probably a terrible thing to admit," she adds with a wan smile, "but it's the way I feel."


At the age of 3 David Renk made his debut as a miniature matador, riding in a parade in a small New Mexico border town. He brandished a wooden sword carved by his father and a red cape his mother had sewn from a dinner napkin. When he was 6, he parried the playground charges of cooperative schoolmates, armed with a towel and a ruler. Now, at 14, David has put aside childish things. Recently he found himself standing in the ring at Reynosa, Mexico, poised for the charge of a 700-pound black Auroch bull. The bull was angry; David was nervous. "I had never fought one that big before," he says. "I couldn't believe how the ground shook when he passed, and how the dust flew. I didn't think I was going to be able to move."
Advertisement
Today's Photos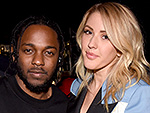 Treat Yourself! 4 Preview Issues
The most buzzed about stars this minute!