People Top 5
LAST UPDATE: Tuesday February 10, 2015 01:10PM EST
PEOPLE Top 5 are the most-viewed stories on the site over the past three days, updated every 60 minutes
Apartheid Critics Say He's Merely a Token, but Peter Lamb's Davis Cup Runneth Over


The furor will not discourage Lamb from taking his place on the six-man South African squad when it meets the favored U.S. team this Friday through Sunday. Classified as "colored"—meaning of mixed blood—under South Africa's rigid system of segregation, Lamb admits that he was "flabbergasted" to be chosen. Still, he believes it's an opportunity he could not refuse. "Anyone who has a shot at being good in sports would see it this way," he insists. "Politics should not enter in. Back home I was the third-ranked junior colored player. There was nowhere else for me to go—no objectives left. Eventually I plan to turn pro," he notes. "This has prestige attached to it and will be a building experience for me."

The easygoing, slang-talking Lamb grew up 20 minutes from the center of Cape Town. His father is a meter reader for city utilities, his mother a retired schoolteacher. A precocious athlete, he began playing soccer at 4 and tennis at 9. Academically, he compiled the third best score nationwide in a 10th-grade aptitude test for "coloreds," and graduated from a segregated Christian Brothers academy. Encouraged to come to the U.S. by his South African coach, Leon Norgarb, as a means of sharpening his tennis against top competition, Lamb is ranked No. 1 on the Vanderbilt team and receives a full athletic scholarship.

Although his inclusion on the Davis Cup squad seems indeed a gesture—he is likely to play in exhibitions only and not in any of the five matches against the U.S. that count for points—Lamb is not complaining. "I'm shunning the crusading role," he explains. "Other colored athletes have been accepted in other sports back home. This is just the first time it's someone who has lived in the States for two years."

Lamb seems remarkably unruffled by the controversy over whether the matches should be allowed to go on. The NAACP has threatened massive demonstrations over the weekend, and the university's faculty and administration are split. Vanderbilt Chancellor Alexander Heard insists that the university must remain an "open forum"—one in which South African tennis players are entitled to the same consideration as any other guests, speakers or groups on campus.

Heard's orthodox liberalism is not universally shared, and even Lamb admits he was apprehensive after his original nomination to the squad. "The first few days were really bad," he says. "I was scared for a while. The phone kept ringing and finally the university unlisted it. Then they considered moving me off campus."

That precaution proved unnecessary. Lamb left the city for a two-week road trip with the Vanderbilt team, and when he returned protest was abating. "For a couple of days I didn't go out alone," says Lamb. "Then I went in a car only with friends. But the worst is over now, I hope. My family and friends have supported me, and even some of the demonstrators came to my room to say it's not personal—just political. That was a super gesture."

Socially, Lamb has adjusted easily to America except for the curious custom of blind dating ("I still can't call if I haven't even met the damn girl") and the necessity of booking big-dance escorts two months in advance. Ironically, Lamb's most hostile on-campus encounter took place last year. "A black shouted at me what I should and shouldn't do," he recalls. "It was upsetting. But I go where I want. If I wanted to go only to black parties, have only black friends and join all-black organizations, I could have stayed in South Africa."


At Vanderbilt University, courses like Sociology 102—Contemporary Social Problems—rarely boast of students who are contemporary issues themselves. This semester in Nashville is different, because of Peter Lamb, a 19-year-old sophomore from South Africa who this week will become the first nonwhite tennis player ever to represent his country in international Davis Cup competition. His selection—condemned as tokenism by antiapartheid protesters worldwide—has done nothing to quiet the furious intramural debate over whether Vanderbilt should be host to the matches in the first place.
Advertisement
Today's Photos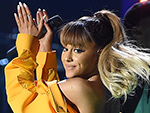 Treat Yourself! 4 Preview Issues
The most buzzed about stars this minute!