People Top 5
LAST UPDATE: Tuesday February 10, 2015 01:10PM EST
PEOPLE Top 5 are the most-viewed stories on the site over the past three days, updated every 60 minutes
Linda Strikes Out
It Took Lavin 19 Years to Finally Make It in Showbiz–With the Success of Her New Series Alice, She's Got Her Plate Full


So, insists Lavin, 40, is the gutsy widow she plays on CBS's Alice, striking out for Hollywood with her 12-year-old son only to get stuck waitressing at Mel's Diner in Phoenix. Lavin, who's never had a child herself, even wrote to Gloria Steinem for counsel about the plight of her character. She then concluded that "Alice's foremost responsibility is to her kid, but her first responsibility is to herself," and that's the thrust she's put on the series. "A lot of shows depict women as backbiting, clawing and competitive for the attention of men. I want this program," Lavin vowed, "to show women who are lonely and brave and have a sense of humor. Alice is a woman who is scared shitless. What I like to do is to make people laugh and in the same moment reach out to millions and say, 'You're not alone.' "

It's an affecting, ambitious credo for a sitcom, and if Alice doesn't quite deliver on it every Sunday night, well, no one can knock Lavin for quitting. Those lovely legs pal Harper envied are now in Supp-hose. "Yes, it's come to that," admits Linda. She's been through a hardscrabble 19 years in the business. Though she eventually became a working New York stage actress, for years Burbank and Hollywood didn't know what to make of her. "She wasn't celluloid pretty," was how her agent explained her failure to break through before Alice in the fall of '76. "It's only in the last two years that I've gotten rid of the feeling that this is my last job," Linda sighs. "I feel more secure about myself. This is something to learn from, rather than the end, the goal."

As much as the success of the series, five years of psychoanalysis built that new assurance. "She's much more positive," says her husband of eight years, Ron Leibman, 40. "More willing to take chances with herself." Indeed, Alice was one. After all, she was charged with playing, in prime-time, Ellen Burstyn's Oscar-winning 1974 movie role in Alice Doesn't Live Here Anymore. "How can you do something that already's been done so well?" panicked Lavin. All the while, her work-related separations from Leibman were frequent—and sometimes deliberate. "What we've found works best over the years is to give each other space, to have our own activities," she says. "We have good times individually and together. He's one of the most loving people I've ever known." While acknowledging "problems" and "difficult times" in the marriage, Ron shrugs that they weren't catastrophic. "We're always supportive of each other," says Ron, an unregenerate native New Yorker who flees the coast for their floor-through apartment on Manhattan's West Side after every L.A. wrap.

One of their professional problems has always been Linda's dream of a singing career. Hers is the agile and jazz-savvy voice in Alice's theme song, but Lavin has been frustrated for years struggling to put together a club act. She recalls of her tryouts at Joan Rivers' Ye Little Club in Beverly Hills in 1974: "It was very self-pitying—you know: 'I'll show you what pain is.' " Then she started experimenting with new songs on the talk show circuit. "The material is better—and certainly more up," she says, having switched from sad ballads to Rodgers and Hart. Vegas beckons now that Lavin's a TV headliner, but she's in no hurry. To keep in voice, on last week's Hanna-Barbera Happy Hour show on NBC, she sang Paul Simon's gospelish and apt ("I've had a long streak of bad luck, but I pray it's...") Gone at Last.

Linda was a musical tot, chirping Three Little Fishes before she could climb out of her playpen in Portland, Maine. Her father owned a furniture business, and her mother, who as Lucille Potter had been a singer with Paul Whiteman, encouraged Linda in her theatrical bent. For a while—"until I found out you had to practice"—Lavin wanted to be a concert pianist. She acted in high school and local Jewish community center plays before going off to William and Mary College in Williamsburg, Va. After graduation she proceeded, by way of Boston's Charles Playhouse, to New York and her first job, in Oh, Kay!, a Gershwin revival, at $28 a week.

"It took me 10 years to become established in New York," says Lavin, who first lived in a $37-per-month fourth-floor walkup. It must gall her new consciousness to recall that she supported herself with temporary office jobs provided by an agency called Manpower. Then Jules Feiffer's off-Broadway Little Murders in 1969 won her an Outer Critics Circle award (and "nightmares" after losing the movie part to Marcia Rudd). That same year, in Neil Simon's Last of the Red-Hot Lovers, she became a star with a Tony nomination. By then she had met Leibman, playing opposite him in John Guare's short-lived, two-part Cop-Out. The curtain fell on Ron murdering her in the aisle. The script required her to lie motionless until the theater emptied. "Everyone was in Joe Allen's having a drink and I was still there," Linda remembers. It seemed to symbolize her career. Because of Linda's and Ron's aggressive pursuit of roles and high self-esteem, friends half-kiddingly, half-cuttingly dubbed them "the Jewish Lunts." But while Ron's career flourished in the movies (Where's Poppa?, Slaughterhouse Five, The Hot Rock), Linda's languished. "No one should have to give up her dreams and become dependent; you'll resent the person you gave it up for," observes Linda. So she took a job teaching at Connecticut's Eugene O'Neill Foundation. "It was Twitch City. I was a nervous wreck," Lavin remembers. "Actors have an inordinate, desperate need for approval. I discovered that acting is a craft, not a way to get love. If you don't see it that way you'll always be disappointed." Then came her TV breakthrough guesting in Rhoda, Phyllis and as the first female cop on Barney Miller. At that point Freddie Silverman, still back at CBS and unheralded, spotted and signed her for a pilot deal leading to Alice.

"I have no life outside the series," Linda now finds. "I say 'I'm sorry' a lot." One compensation, though, is that her husband has just filmed a pilot he wrote for CBS called Kaz (he'll be an ex-con practicing the law he learned in stir). On weekends Linda insists on spending one day "lying down. But I rejuvenate quickly, and if I've rested on Saturday I play tennis or ride my bike on Sunday." Sometimes there are Equal Rights Amendment functions she and Valerie Harper attend. She bought her first car, a 1963 Mercedes, a year ago. "I don't want rich and famous to run my life," Linda cracks, but she's redecorating the country-quiet Pacific Palisades house they rent on a cul-de-sac overlooking the ocean. Thanks to the success of Alice, the new lease she just signed is long-term. Leibman is standing behind her lovingly as ever. "Especially in success," he notes, "which is harder to deal with than failure. I'm very proud of Linda. I know what she's been through."


Advertisement
Today's Photos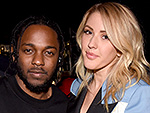 Treat Yourself! 4 Preview Issues
The most buzzed about stars this minute!